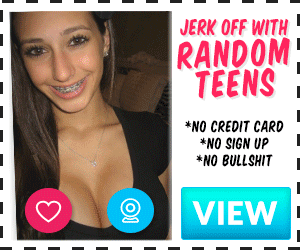 This is a true story dramaticized to make it better and more exciting.
My dad was 21when he married my mom who was 19. They fell in love and had me when my mom was 20. Then they had my brother when she was 22. She died when she was 32 and I was 12.
My dad never got remarried. He loved us and cared for us the best he could and was amazing dad but my brother and I always wanted a mother. Occasionally my mom and dads friend from their job would watch us until we got old enough to stay by ourselves. She was amazing friend with our family since my parents got married. She was about 2 years younger than my mom maybe a little less.
When we got older I would go to her house and help her out. She was single and fostered children. She was phenomenal mother to them and slowly became one of my best friends and sort of a mother to me. We grew a part a little when I grew older but still stayed friends.
When I decided to go to college she allowed me to move in with her as she was 40 minutes closer to my college than my dads house. I was 19 and needed housing and she was 37 and needed company because she had quit fostering and felt she needed someone in the house with her.
I was worried about moving in with her because she was a vegan. She worked out daily which I was fine with because I did too but the vegan part I was hoping she wouldn't try to convert me. I needed housing and could use a friend during my first year of actual college.
I moved in and it was great. She helped me develop my schedule and keep me on track during my first 4 months of college. We would eat breakfast(I still got to keep meat) and go to the gym then she would do her work from home I would go to college. We would both go out with friends after work and college then we'd come home at about the same time and have supper.
We grew closer and closer exposing more explicit things to each other as our relationship continued. We became best friends again and she became my sort of mom to guide me and help me when I needed it. I would also talk to her about her problems and help her out with chores around the house.
Then covid hit and it destroyed our schedule. The gyms and my college were closed and neither of us could go out for anything other than groceries. We both pitched in money and made our own home gym in her garage but that was our only semblance of normalcy. We started spending lots of time together from working out to watching movies or just hanging out.
We grew closer and closer from just cuddling to more relationship like activities and conversations. Things slowly started to progress from friendship to relationship without either one of us really noticing until one day on the couch together. She had her feet on my lap as we both read and she asked for a massage. I gave her a foot massage and she said "Thank you for all of this. You've helped keep me sane during all this." I nodded and said "Thank you too"
She stood up and hugged me and then said "Your mom would be so proud of you. You've turned out to be quite a man." I laughed a little and said "I wouldn't say a man just quite yet" she shook her head and said "Yeah you are. You've helped take care of me, you work or used to before covid, and college."She paused then said "I feel like we've almost become more than friends throughout this"
I nodded and thought about it for a second. "Yeah I guess we have. You've always sort of been my godmother but this seems a little different." She nodded and we dropped the conversation but both of us were thinking about it.
About 2 weeks later we were watching a movie and we were lean cuddling on the couch. The movie was a little sad romance movie she had picked out. Randomly she sat her chin on my shoulder and said "I love you" I was kind of shocked but wasn't really because we were extremely close. I was thinking differently from how she meant the I love you.
"I love you too Sarah" I said and she smiled. "I was scared you wouldn't say it back" "What do you mean?" I asked and she laughed a little and said "I was just expecting something else. I just can't believe you said it." "Wait do you mean like relationship love?" I asked and she nodded"Do you not?" She asked and I thought for a second then told the truth.
"Well originally I didn't mean it like that. But I'd be lying if my feelings for you haven't changed." We dropped the convo for a minute. She sat there for about 15 minutes as we watched more of the movie then asked "I can't just leave the conversation like that. Do you really love me like I meant or are you just saying that."
I responded and said "You've been my friend forever then I've moved in with you and you have become my best friend and a mother to me." She nodded then said "That really doesn't answer my question" I decided to just tell her." Yes I do love you. We've become way more than just that but you are one of my best friends and a mother figure in my life"
She leaned in and hugged me and I whispered "I love you so much more than you just being a mother to me" We quit hugging but she held my hands then looked up at me. "I could be both" she whispered. She leaned in and kissed me. I was floored at first then kissed her back. We pulled apart and she said "See I can do both"
I leaned in and kissed her again. "I want you so bad" she said then I said "I love you" and she kissed me again. We began to make out and she slowly sat on my lap and straddled me as we kissed. It slowly became more than just kissing as we gave into each other.
My hands crept down her back and sides. She paused our make out session and said "Are you sure you want to go this far" and I nodded. She smiled and kissed me again and said "It's okay I can be both." She began to unbutton my shirt as she started kissing me again. She started to kiss my chest then finally pulled my shirt a part and slid it off my shoulders.
She reached around and turned the movie off and said "Why don't we go in here". I stood up followed her. We walked into her room. She had a massive old bed frame with posts that went into the air. She had beautiful curtains along the bed that you could close and she was sure to inform me she wanted them closed.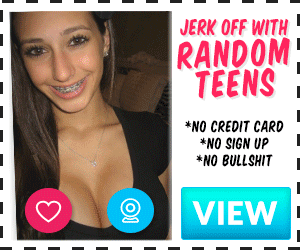 She laid down on the bed and pulled my pants off and crawled onto the bed with her. I laid on top of her and kissed her and she stopped me and grinned. "Why don't you close the curtains so the ghosts don't see"(She has a massive old house that she swears is haunted) I turned around and pulled the curtains closed on all 3 sides of the bed(the other side was against the wall)
Then I laid down in between her legs and and rolled her tank top up and kissed her stomach. I pulled her shorts down and drug her panties off with them. She moved her leg up and grabbed them and dropped them in between the curtain and the bed. I started to eat her out. She tasted amazing and was already so wet. She started moaning. Whimpering at first then slowly getting louder and louder. She held my head and began to thrust back and forth as she moaned.
She started to shiver and thrust faster against my tongue and I held her and sucked on her clitoris. She began to shake and moan while pushing me away. I held on for longer to help her then let her push me off. She closed her legs, curled up,shivered in pleasure. Began to relax again and opened her legs up to me and sat up to kiss me. I fingered her a little as we kissed and then sucked her cum off my fingers.
"Ohh do you like the taste of your mommy's pussy?" It caught me off guard that she called herself that but then I understand what she meant by being both. "Mhmm yes" I breathed and kissed her going with the flow. She paused a little and said "Are you okay with me saying stuff like that?" I nodded and she kissed me again and said "Just making sure" I smiled and said I actually kind of like it.
She smiled and kissed me again and said "good". She kissed me again and laid down. She pulled her tank top off dragging her bra with it. I bent over to suck on her nipples and she ran her hand through my hat as I began and said "Mhmm yeah it's okay you can suckle on mommy's boobs." I did for a bit then pressed my duck against her wet vagina.
She grabbed it and guided it into her as I thrusted. She spread her legs more and we both groaned as she opened up for me. "Mhmm you feel so good" I said and she kissed me. I slid as far back as I could get and began to slowly fuck her. Her pussy was soaked and tight against my cock. She moaned and held on to my back as she let me fuck her. I kept stopping and slowing down trying not to cum.
I stopped inside her when I got close tocumming after maybe 15 minutes. I was breathing heavy and went to kiss her. She smiled and brushed my hair back and said "It's okay go ahead and cum in your mommy's wet pussy" I put my arms next to her head and began to kiss her as I very slowly humped her. "Mhmm yeah just like that" she moaned closing her eyes. I she closed her legs a little. Her pussy opened and closed gripping my cock and then she began to calm down again.
She pulled me in and kissed me and I leaned in and let myself cum on the next couple slow thrusts. I came deep inside her pussy. My dick throbbed as I shot my load inside her. She held my neck and moaned as I came and then she whispered "mhmmm yeah" I pulled out dripping cum onto her pussy. She sat up and took my dick in her mouth and sucked for a second then reached up and kissed me.
We leaned back and kissed then she pulled apart and said "I love you. Thank you" I nodded and said "That was amazing." She leaned in and said " I didn't know how much I needed you" I kissed her neck and said "I love you Sarah" and she smiled. We got under the covers and fell asleep with each other. We had never slept together before and it was the best sleep I have had in awhile.