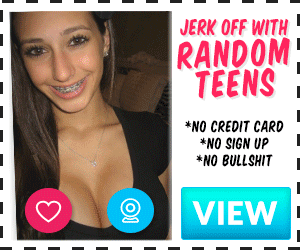 So as the title says, I discovered that part of my sexuality in my college days when I had moved to an apartment near my college campus, with 2 other girls. So yeah it was all fun time on campus, and all three of us were quite open and fun girls having great friendships between us. Sharing clothes sometimes, gossiping about college, talking about our dates and yes even the raunchy details of our dates. We generally didn't use to bring guys back over the place, it was a big no for all three of us we decided but rarely during the day we would bring a guy there.
So how did it happen the first time, well it was after college when we came back to our apartment and found our third roommate already there and soon enough we learned she had brought a guy over. We didn't mind as I said although it was a rule breaker but we would let it slide if it happened rarely. So as usual me and my first roommate asked her about the details and who was the guy. She shared some details and also told us what they did… Though one thing different they did was watch porn as they fucked.. as in fucking her doggy position and both of them watching her laptop screen. And the choice of porn was an MFF threesome.. so the 2nd roommate told us that it was such a hot experience and she had a great orgasm.. and began to explain how the sensual kissing and licking of the girls in the video made her hot, one girl eating the other one as she was fucked from behind. So my 1st roommate joked she must be a bisexual.. my 2nd roommate took it jokingly and joked back that we both were sexy girls too.
So after some joking around we calmed down, and my 2nd roommate prompted she wandered if it really was that sensual.. and wanted to try it and look at us. Honestly we were curious too, like yes we had also seen lesbian porn or MFF threesomes before but we still didn't know. So yeah.. we decided to kiss.. it was so awkward and laughing but soon we were kissing each other, and making sure it was an proper kiss.. well it was really great. All three of us love kissing so yeah we gave it our all.. and loved the experience.
So after the kissing we were surprised how hot and good it turned out and began discussing about whether we are bisexual.. and what more can we do.. so One thing lead to another.. from kissing, to we tried groping, then sucking on each other's neck. It was sensual and fun as we explored something new for us. And we were also surprised that it felt so good and slightly different from when we go out with guys. We decided to do more.. like go all the way.. and see if we like it too, and got naked, we have been naked before in front of each other, changing ir coming out of showers.. but this time we were checking each other out . And soon I was sucking on one of them's breast while she groped mine, while the other roomate kissed her. We were honestly loving it all and this makeout hot session continued for some time, we were all wet from this.. and really feeling horny. I asked them if they really wanted to do more.. they were game for it so I laid down on my back and parted my legs to let them eat me.. one decided to do so while other began kissing me. That was a very hot pussy eating as my roommate was nervous initially but hearing my moans she began eating my pussy in gusto.. we did this in turns, and orgasmed one after another, licking each other's cum off our pussy. So this is how we did it the first time.. and soon we were doing it a lot of time, kissing and playing together more and more after that. So yeah.. turns out we liked girls too.. a lot actually.