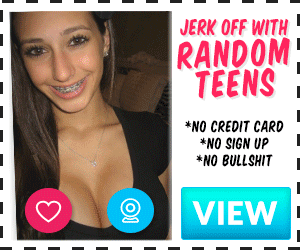 The husband and I took a little vacation to the beach. We stayed in a separated suite on a little cliff. We had our own secluded patio that looked out over the pier with water surrounding us on all directions, the beach was just below us! It was beautiful. On our patio was a jet jacuzzi with reclining patio furniture. It was hard not thinking about all the places I was going to have him fuck me senseless. So instead I just enjoyed the views. I leaned over the rails and took in the sights. I could easily see people walking the pier eating, shopping, laughing and just enjoying their time. You could hear the sea lions and seagulls screeching about. It smelled lovely. I could feel the mist curling my hair. We went about our fun beach day and "other activities " until nightfall.
When the sun went behind the waterline it was time! The husband was already playing with the settings on the tub changing lights inside and outside, temperature, jets ect. And while he was busy with the tub I started to untie my swimsuit. I dropped my bottoms around my ankles as I pulled the strings to my top, I pulled the top over my head and my tits bounced around, my nipples erect. It was freezing, I couldn't wait to climb in. When my husband finished with the settings he looked up and smiled "oh yeah?". I ran past him and up the steps and basically jumped in.
The water was hot, my skin tingling as it adjusted to the heat. I leaned back against the jets and watched the steam meet the cold air. I could hear my husband getting undressed in the dark before he met me in the tub. I turned to watch the people pass on the peir as I waited. He eventually climbed in and we both sat still, quiet, and naked for a moment, just enjoying the tub. I reached for my phone and turned the camera on before I floated over to him. I waisted no time before I grabbed his cock and put it in my mouth. The tub color was set on red but I couldn't help but wonder if everyone on the pier could see what I was doing, if they could see me as well as I could see them.
I swirled my tounge around his head and paid extra attention to the sensitive spot on the bottom as I started to suck. He grabbed my head and tried to bring me up for a kiss and slapped my cheek a bit, but I was cock hungry and went right back at it. Sucking, stroking, and tasting him. After some time I climbed ontop of him reaching behind me to help guid him in. He thrusted up into me over and over again creating a really intense sensation. The water splashing my tits as they bounced in and out of the water. He cups one and puts it in his mouth sucking and playing with the nipple, it was a shocking difference to the hot water. I wondered if he could taste my milk over the tub water. I leaned back as he thrusted into me. I needed it harder, faster, so I grabbed the tub walls and stared bouncing on his cock before he said "turn over for daddy".  I got on one of the seats and he enter me from behind. Each one of his thrusts sent a spray of water up my back. The cold night air creating steam on our bodies. He used the tub to help thrust into me as he wrapped a hand around my throat and pulled my head back, pounding into me. I was being loud, basically screaming for more.
After some time I turned around and could still see people enjoying their dinner. And at that moment I knew, they could most definitely see us. But I was so horny I didn't care. I stood up out of the water and looked at my husband "let's take this inside?" He smiled "after you". I climbed out and ran for the showers eager for more. I hope everyone enjoyed their dinner and a show because the fun was only just beginning!