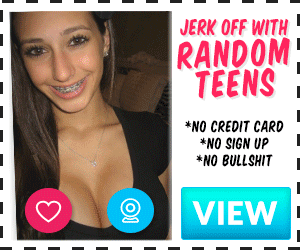 So I (f25) wasn't ready to expose myself like this in all public and my bf (m24) didn't told me he would expose me like this to everyone who might have saw us doing it since our room was on a level of average buildings around us. We often go to hotels and airbnb but this this time he said it was a surprise. It was summer so hot as hell. He also told me not to bring any lingerie because he bought something for me. After we arrived at the hotel, we both took shower separately and sat down to watch a movie. As we got cozied up, he handed me a bag and ask me to wear it. It was a two piece lace lingerie which was very transparent. I went to the restroom to change but when I came back, I noticed he turned all the lights off, the curtains on the whole glass wall window was wide open. It almost felt like there was no glass. My heart started to pump fast as I realize what he wants tonight.
So, I told him that i a scared and nervous as I never exposed myself like this. I do wear bodycon dresses but none of them ever revealed my tits or my ass cheeks. He told me about this fantasy of his to have sex in open but I never thought he would just do it suddenly. After hearing that I am scared, he told me he knows it which is why he bought a satin blindfold for me to wear so that I don't get nervous in the middle. I went along with his fantasy and let him blindfold me. Then he hold my hand and took us near the window. He started to unbuckle his pants and I knew what he wants next. I gathered my hair and did a messy bun just the way he likes. I kneeled and opened my mouth for him. I felt his lips kissed mine for few seconds and then he hold my chin slowly shoved his cock in my mouth. I could feel the chills of thoughts that people might be watching us, watching suck a cock and wearing sheer lacy lingerie. He loves it when I become sloppy with his cock. Feeling of being watched as I was blindfolded was so thrilling that I started to drown his cock with my saliva more than ever before. I could feel saliva dripping from my mouth and his cock to the floor and rolling down from my neck and his legs.
He suddenly stopped me and told me to remove my hands from his cock. He then took his cock out of my and slapped it on my face. He rubbed his cock with my saliva on my cheeks and shoved it back it in my mouth. He told me to not suck and stay still. I never experience his cock like this. My mouth was filling up with saliva and I was getting impatient to suck it more. After my mouth filled up with saliva and started to come put of my mouth, he took it out and told me to spit that on his hand. He then rub his hand full of my saliva on my face. It was so nasty but it felt so hot that I moan while he was doing it. He then guided me up to my feet and told me to bent facing the glass. My heart started to pump as now I exposing my face to whoever that might be watching us. He stripped down my panties and started licking my pussy so fast that I almost was out of breath. He then slowed down and started fingering it as he licks it. He told me I was leaking so much from mu pussy that he could taste the juice. I was fucking horny by everything he was doing to me in front of the window. I started begging him to fuck me as I couldn't handle any longer. He asked me if I am his slut or not. I always thought of this word as a some kind of demeaning thing to say to someone but at that moment I really wanted to be his slut and do whatever he wants me to. So I moan yes loudly as he licks my pussy. He then told me to get up and lean my hand against the glass window. I hear him spit and rub his cock as he push it from behind while I am pressed against the window. My legs was becoming numb as he kept fucking me from behind while my body is displayed on the window. He ask me if I like it now being exposed like a his slut to everyone.
He grab my neck and whispered that there are people watching us as. I tried to reply him in shattering words "but there isn't any light". He then replied " I kept the bedside lamp on after I blindfolded you slut". I started sensing blood rushing through my heart and my veins. I can't believe this was a moment and this was even real. I started to panic but he sensed it and started pound my pussy harder from behind. I felt nervous but part of me inside was getting extremely horny by the thought of being watched. So I started screaming his name and telling him to fuck me harder. His hands suddenly grope my tits and pulled down the bralette, letting my tits out for everyone to see and then pressed my tits against the glass. He came quickly after that. And we pull back the curtains right away. When my blindfold was off, I saw the biggest cum load hanging off his condom. He never cane this much.
This is my first time writing here after my bf convince me to share it. And indeed reimagining that day while writing was kinda turn on.