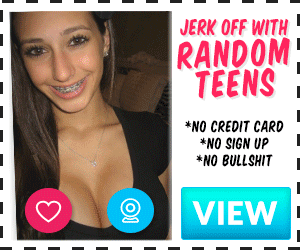 I am in my last year of university, and the exam session is coming up. Because of this, for the last few weeks, I don't really have time to satisfy my slutty desires and it frustrates me a lot. All I can do right now is remember the naughtiest moments I've had this year, and I want to share them here.
It was a few months ago, with a friend (F), we decided to go out for a drink in a bar and have some fun. I like to please and attract all the looks on me, so I dressed like a good slut that night (Crop-Top, very short skirt,…).
That night I really wanted to be the center of attention and that all the guys (and girls) would want me. And it didn't take long, quickly two guys offered to buy us drinks, and we obviously accepted with enthusiasm. They must have been between 35 and 45 years old, rather tall and handsome. Older men have always had an effect on me, so I started to tease them a little to thank them for the drinks (I think they were trying to get us drunk to take advantage of us lol). Soon I started to get a little tipsy and really started to get horny (alcohol makes me like that). I then started putting my hands on both guys legs, rubbing against them, pressing my ass on their dicks, teasing their cocks through their pants. My girlfriend is pretty shy, so I took care of both of them at the same time. After about an hour and a half of chatting and teasing, I was getting really drunk and had to go to the bathroom. As soon as I got thee, I heard the door open.
It was one of the guys. I didn't have time to say anything when the guy walked up to me, grabbed me by the hair and put me on my knees. I got so excited that I opened my mouth and stuck my tongue out. He told me that I was a good slut and that he was going to give me what I wanted. He pulled out his cock and I started to suck him. I really wanted to give this 40 year old man the best blowjob of his life. I licked his shaft up and down, using my tongue like a pro. Being a little drunk, it was a little messy, I took his cock as deep as I could. Then he started to face fuck me like a whore and I fucking loved it. I drooled on his cock, choking all over it. It was quite short, after a few minutes he cum in the back of my throat, and I swallowed like a good girl. He put his pants back on without saying anything. I was barely recovering from what I had just experienced, when his buddy came in too. He made me bend over against the sink so that he could have direct access to my pussy. He started rubbing me, but I was already so wet and juicy that he didn't wait a second longer. He pulled out his cock and started fucking me in doggy like a bitch. He was very rough and I loved it. He destroyed my pussy. I don't know how long it lasted, it's all a bit confused. All I remember is that he filled my pussy with his load, and left me there. My friend came to pick me up a little later in the bathroom to take me home.
It was a fucking dream night. Two older men for the price of one. I can't wait for the exam session to be over so I can get back to my favorite thing, dick hunting.
If you have any questions, don't hesitate to ask. I'm so excited to talk about it and share it with you.