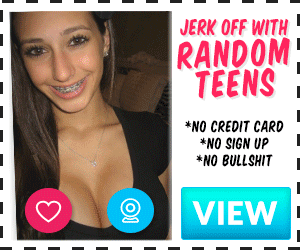 I have a male friend whose family is very much the spiritual type. Chakras, crystals, auras, they had incense burning whenever I visited. Growing up in that kinda household, I guess he was taught how to give massages and he developed kind of a passion for it.
After practicing his craft for a while, he asks around in our friend group if anyone is up for a session. Of course all the guys back out, because that shit *gay* dude. But some girls, including yours truly, are interested. I end up being the first one on his schedule and I head to his place on a saturday. His parents aren't home but his little sister is, but she apparently never leaves her room. We head into the basement and he has a whole setup ready, bed, oil, music, candles, the whole deal. He points to a hook of the walls and says I can… get naked and put my clothes there? Rightfully confused, I ask him if I heard him right. Not that I give much of a shit about him seeing me naked. It's just that on TV and in movies, you always get like a towel to cover yourself. He listens and claims they only really do that to avoid showing nudity, harder to get asses in seats when kids can't see it. Huh, that makes so much sense. I mean just thinking about it, how else would more "private" areas get massaged? Convinced, I casually take my clothes off and wait for his instructions. He tells me to lay on my chest and I oblige. Using oil, he starts working on my shoulders, then my back. He ventures lower and lower, and I can't lie it's very relaxing. He's down to my lower back, very slowly moving towards my butt. I'm like half-conscious at this point, but slightly brought back when I feel him leave my cheeks and explore between them. It's nothing, makes sense to massage the most sensitive areas. His fingers graze against my lips and it feels delightful. Not in a sexual way, just very relaxing and pleasant. He tells me to turn over and get on my back, which I do. And he starts all over again, top to bottom. Giving special attention to my breasts (which wow I didn't know I needed, but it's so very welcome), he makes his way down to my crotch. As his hands softly caress my inner thigh and rub my pussy with oil, I can feel my body quivering. I cannot overstate this, it was in no way a sexual sensation. Just pleasure, well-being, calm…. Until his sister starts going down the steps and walks in on us, herself being naked. She's cute, but he doesn't look at her which leads me to believe that's kinda normal in their family. Of course they'd be nudists or something. He must've practiced a lot on her, I'm clearly not the first female he's explored. I wave at her, and she waves back. She clearly doesn't seem to care about my nudity, but she's giving her brother an accusing look. She leaves us alone but clearly the vibe is kinda ruined. He abandons my pussy to work on my legs, and before I know it the massage is done. He leads me to the basement bathroom so I can take a shower and stays by in case I slip and fall. Not my first time showering around a guy, so I'm not particularly embarrassed. I put my clothes back on and I thank him before leaving.
I got a couple more massages from him, and heard great things from the other girls who tried. But one day, while hanging out with girl friends, we get curious about trying a real massage place and yep, there are towels. And yep, my butt, tits and pussy aren't taken care of. And yep, I got manipulated. I know was an idiot, I didn't know shit about massages. I swear it all made sense in the moment. And I wasn't the only one who fell for it! I asked around and though most of the females he offered his services to called him out thinking it was a joke and got towels, a couple were more hesitant to relate their experiences. I can guess why. So yeah, props to him that was smart.