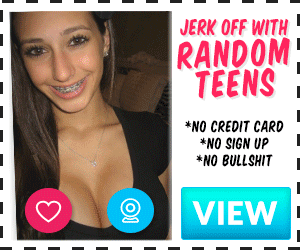 [Part 1](https://www.reddit.com/r/sexstories/comments/q3w9i0/exploring_fantasies_with_cousin_sister_part_1/?utm_medium=android_app&utm_source=share)
[Part 2](https://www.reddit.com/r/sexstories/comments/q3wb6k/exploring_fantasies_with_my_sister_part_2/?utm_medium=android_app&utm_source=share)
After breakfast I plopped down onto the couch and turned on the tv to watch something just as Sam finished up in the kitchen. I kept swiping through for a good 15 minutes when Sam joined me and slipped her mouth over my cock as she argued with me to put on the latest rom com. This wasnt unusual for us to watch something with her keeping my cock in her mouth. She had put on the same loose tank top after bath as well and I had put on a sweatshirt leaving both of us naked from the waist down.
I finally gave up and put on the movie for her and found myself losing interest very soon. So naturally I begin browsing my phone while my hand casually played around on her ass and back, while she watched her shitty movie with my limp dick in her mouth. Before I know it I'm on some some websites briefing through some mom son sex stories. I would go hard and limp as I kept rifling through some of the exciting sections of different sex stories, and all the while her mouth kept slobbering over my dick, despite being engorossed in the plot.
The saliva would trickle down my cock and onto my balls, but whenever I reached down to scratch my balls she would slap my hand away and fondle my balls herself, while occasionally choosing to taste and slurp on them as well. And she didnt do this passively or she didnt just try to suck on my balls the way other women would. She actually slurped on them like trying to take a taste of them.
This kept on for the better part of an hour and I was finally limp again in her mouth for lack of better motivation online when I stumbled upon an incest comic of a mom and a son stranded on an island. And for the first time since I sat down that day, my cock grew in her mouth for real, and she looked up to me smiling.
'What'd you find?' she asked. 'You keep warming my cock bitch.' I tried forcing a little sternness in my voice.
'Sure sir!' She rolled her eyes and went right back to her movie.
'And while you are at it, turn around and give me your ass. I want to stick my face into it.'
She smiled and complied, happily turning her ass around while not taking my cock out of her mouth. While she was turning, the cock went deeper in between and she gagged on it causing more saliva to drip down over my balls.
"'Start sucking me.' I told her as I began alternating betweeen smelling the sweet musky scent of her pussy and ass while also reading and running my hands over her firm round ass. I would from time to time slide my hands inside the hanging tank top and cup her breasts as I came up on hotter scenes in the comic and would begin thrusting a little harder in her mouth. I could feel her strength waning, what with having had my cock in her mouth for over an hour. But she kept up her end dutifully, being my sex machine.
We had both forgotten the movie. She was intent on sucking me off, salivating and slurping all her goodness from my cock and balls while I went to town caressing and smelling her whilst reading the steaming hot mom son comic. The mom had begun cuddling with her son while he was sleeping because she missed her husband and there was no other human to do it with. So she'd decided to cuddle with her son while he was asleep, thinking this way atleast she could have some of her needs met while her son wouldnt remember a thing. But in a twist of turns in the comic, she realises, if cuddled enough, the boy ended up peeing all over her in his sleep which seemed to turn her on surprisingly for herself. And so she decides to get him to undress before sleeping the next day, just so she can watch him pee.
I moved in and took a strong whiff of my sister's ass which was cleaner than a whistle except for a few strands of hair here and there, which I tugged on gently with my teeth before taking a good taste of her moist succulent pussy and slurping in all of her hot dripping juices. Sam squirmed at this and pushed her pussy down onto my face as she continued to slowly move up and down my shaft.
And as I kept eating her out, my mind went back to the mother and son and I could feel the need to pee build up within myself. I knew it wasnt cum, and I knew if I let it go I was going to pee into her mouth for real. But I had no idea how she would react. But she was mine to use as I pleased, right? And I wanted to pee into her mouth as she blowed me off. I tried justifying the act to myself.
And the thought really turned me on. So finally throwing caution to the wind, I grabbed onto her hips and shoved my face deep into the crack of her ass and took a deep long deep breath, and just…let it flow.
The shower gagged her at first as she least expected it and just as I had thought, she pulled away in surprise, taken aback by what was happening. The steady stream of piss was spraying all over instead of in a single stream because of my erection. My face was buried under her ass, since she had sat up, forcing me under her and I was in heaven feeling the hot juices from her pussy drip down my chin as I lay snuggled in between her beautiful cheeks. But what happened next blew my mind! Quickly pulling off her tank top and tossing it away, she let the pee fall over her stark naked body before she went right back in and swallowed my cock whole, wrapping her mouth tight over it and drinking all the pee straight as it came!
I grabbed onto her hanging tits and kept burying my face into her ass as I tried to take in all the sensations- the smell of her ass, the heat of her loins, her soft squishy melons and her beautiful mouth wrapped over my cock gulping in all the pee- I let go of all my inhibitions and just let her have it. In a moment that seemed to last an eternity, she drank it all up and then when she was done, she turned around and moved onto my chest.
'Dont you want me to pee on you?' she asked.
'Yes.' I gulped.
Lifting herself up on one arm, spreading her pussy open with another, she began spraying my face with her rich golden stream. I tried going in to swallow, but my cock was twitching and wanted in on the action. So I flip her on to the couch, which stopped her pee in reflex, and I take a good long lookat her beautiful tits, her dark nipples and flat creamy stomach glistening with my pee. The entire couch and the floor was wet with pee, but we are beyond caring.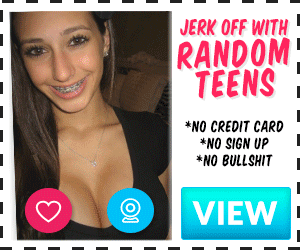 I command her to continue peeing and she obliges, eyes closed and back arched she lets it go and I position my cock into the golden spray and it twitched hard in response before I thrust it right in, while she was peeing.
Her eyes snapped open and her body began to shudder as I ignored her and began fucking her. She couldn't control it, her orgasm was too strong and she begged me to stop, but I kept at it. She squirmed and shuddered and then latched her arm around my neck and pulled me in close to her and hugged me tightly, doing her best to our up with the orgasm. Her grip was deathly strong around me as she shuddered and moaned, unable to control the onslaught I was unleashing upon her.
It was a good while before I finally pulled out of her and stepped back looking at her lying on the couch, wet and exhausted. As her shudders subsided she slowly let out the final stream of piss she was holding back and I bend down to her pussy. The aroma was a heady mix of her juices and pee mixed together and my cock twitched hard as I plunged my mouth into the stream and swallowed, before giving her an open mouth kiss on her pussy and slurping in all the goodness as I ate her out and she shuddered from head to toe, once more.
She lay there panting and smiled at me, words barely able to come out of her. But I was not done. I was still rock hard and she was mine to use today as I pleased. So I positioned myself and plunged my cock deep into her one again and she groaned. I began thrusting and her breaths grew deep and short as she moaned in ecstasy and I was lost in the warm gooey softness of her insides. I humped her faster and faster and as she began shuddering once more, I grabbed onto her tits and squeezed at them and went in for a deep kiss. Once her organ subsided and she remained dinner if her composure, she went right back into the offensive and squeezed on my ass and sucked on my earlobes as I went to town humping her and squeezing her tits. My sensory nerves were overloaded and I shot my largest load ever, deep into her pussy as she held me close and hugged me tight. Her lips continuing to suck my ears as I shuddered unable to cintrol myself. Ehen I was finally done, her lips found mine and our breaths mingled into each ither as we stared inti eah other, lips touched, too tired to kiss. Finally I collapsed into the nape of her neck and she wrapped her hands around my head as my dick went limp within her. I could feel her chest rise and fall beneath me and I heard her chest racing, loud as an engine. And above all, I could smell her, that sweet scent of hers that made me feel like home.
'I love you.' I whispered after what felt like a long time of catching our breaths. And she whispered the same info my ears before kissing it. Our lips then found each other's and I gave her a deep and long kiss.
'That was the hottest shit ever' , she said after a while. 'And I feel like I cant stop.'
'What do you mean?' I said pulling back and looking at her.
Her arms still around my neck, and us still very much joined at the hips, she smiled wickedly and began squeezing her vagina and putting pressure on my dick, slowly coaxing it back to life.
[Part 4](https://www.reddit.com/r/sexstories/comments/q3wcsx/exploring_fantasies_with_my_sister_part_4/?utm_medium=android_app&utm_source=share)
The post Exploring fantasies with Sister – Part 3 appeared first on Hot Indian Sex Stories | Hindi Sex Stories.