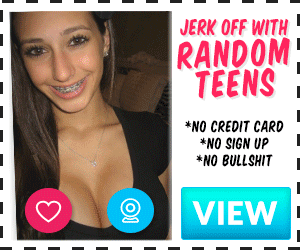 [Part 1](https://www.reddit.com/r/sexstories/comments/q3w9i0/exploring_fantasies_with_cousin_sister_part_1/?utm_medium=android_app&utm_source=share)
My vision was fuzzy but the sensations were phenomenal. I felt the wet warmth slide up and down my throbbing cock and I fuzzily opened my eyes to see Sam my sister blowing me off, I gently reached my arms for her, to pull her up onto me so as to slide my dick into her. This was a good dream.
'No, I hurt you a lot yeaterday, let me repay it first thing today.' she said. Her voice jerked me back to my senses and then when she went back down and licked my shaft from the balls to up top, I felt the shiver running down my spine which jolted ne awake. It was today, today was the day she was to be my sex slave.
She was still in my old tank top which hung over her arched back and her beautiful round buttocks were positioned away from me. She was tracing circles around the perineum waiting for the trickle of precum when I asked her to turn her ass to me. 'Blow me off from my side.' I said.
'Ok', she said as she squeezed on my penis and shifted herself beside me and managed a couple of pumps on my cock in between. I was wide awake now.
'You are my sex slave today.' I said out loud. Trying to confirm the past day
'Machine' she nodded 'Im all yours.' She whispered as she licked the drop of precum which now oozed out. And then she kissed my cock, before peoceeding to do that from top to bottom on all sides, with her mouth slightly open so she could suck it as she kissed as well.
'What do you want to do?' She asked pausing in between.
I thought for a while and decided I wanted to go as usual, while she sucked me off.' So I took up my phone and told her to continue sucking me off. 'Ill do what I always do, check my instagram in the morning.'
'You mean ogle at other hot women. Got it sir'
I smacked her ass playfully as she giggled and continued sucking me. It was like this always, she knew about my habits of following these profiles on insta and was fine with it as long as I stuck to that.
So firing up Instagram I went right onto the explore page for some good suggestions of hot women. I kept scrolling through the images and ogling the wide variety of thots online, baring their boobs and their ass in curvaceous poses that left little to the imagination while she continued sucking me off. There was one particularly well endowed lady I preferred who posted the most audacious photos and videos online. And she had posted a recent picture of her eating a three scoop ice cream in a deep cut see through blouse. I stared at the picture and imagined her sucking me off as sam kept at her work. I pushed the tank top on her further up to her shoulders so I could get a good view of Sam's amazing boobs hanging below her like two large udders full of milk. Keeping my eye on the instagram model I reached for and felt sam's boobs, inagining the model sucking me off as I played with her boobs. 'I see you found someone.' Sam paused and playfully gave me a bite.
'Keep going.' I begged and she happily obliged. I took my time gently feeling the skin on her tits until I reached the bumpy areola and the nipples. Then i proceeded to slowly tug on them and flick them in my hands before proceeding to squeeze her boobs and pulling her down with them as a reference to guide her in her ministrations on my cock. As i tugged harder, she would increase the pace and pretty soon I was spurting a day's worth of cum. She tried to pull back, but I squeezed her soft smooth melons and pulled her down, ordering her to swallow, which she dutifully complied, and finished off with lip smacking ah! She then came up to kiss me. Her boobs pressed against my chest and I felt her nipples on my chest burning up like two hot blazing points of heat followed by a third wet one pressing on my now limp shaft.
'Ive not brushed, I said pulling my face away.'
'I dont care.' She replied as she reached me, and slid her tongue all the way into my mouth and met mine. And then slowly after a while, she goaded my tongue into hers before capturing it amongst her lips she sucking on them, slurping away all my saliva into her. not one to be left behind I did the same thing to her and before long we were kissing each other all over the neck and chest. She found my nipple and sucked on it sending shivers down my spine as I grabbed onto her boobs for dear life.
'Stop.' I whispered, but she playfully continued her assault and my cock responded by springing back to life and sliding slowly into the folds of her vagina which had been steaming hot near my guy for a while now. I felt the tip of my penis engulfed in her warm wetness and knew instinctively, it was close at the entrance.
My body begged me to slide right in and so did her eyes. But I refused.
'My turn to make you suffer ' I smiled. We are done for the morning. Saying so I pushed her aside and got out of bed, stretching a while as she groaned. I had the whole day to have fun with her.
'I dont feel like bathing today.' I said.
' I need to bathe anyways ' she sighed.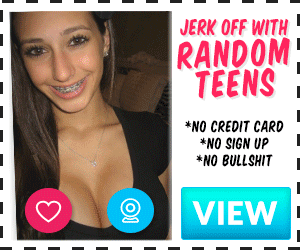 ' I want to watch you '
'What? '
'Yeah, I want to watch you bathe. Up close and personal.'
'You could have joined me any time dude!'
'Well I didnt know that. Lets do it then'
She looked at me a while, smiling wickedly pretending to think before agreeing. And so it was that she sat me down on the tub of the bathroom and took a bath in front of me, letting all the water run off of her and onto me.
When she was done soaping herself up and was washing down the soap off her front after doing the back, she was facing away from me and the two beautiful globes of her ass hovered above me and as she swayed and swung them, water dribbled off the ass onto her labia before streaming down it in a beautiful stream like tendril. Unable to control myself I stood up and simply slid my cock down her pussy. She gasped not expecting the sudden entry and struggling to hold onto something as I went to town with her. I was done very soon though and deposited my cum deep into her before pulling out. Sam turned around with a massive grin and kissed me.
'Come I'll wash you off. So your lazy bum doesnt have to bathe.' She said before kneeling down and sucking the final drops of cum from my cock. She then stood up and hugged me tightly under the shower.
'I love you ' she whispered into my ears.
' I love you too' I replied squeezing her tight as my cock rubbed against her silky smooth skin making him twitch right back to life.
[Part 3](https://www.reddit.com/r/sexstories/comments/q3wb6k/exploring_fantasies_with_my_sister_part_2/?utm_medium=android_app&utm_source=share)
The post Exploring fantasies with my sister – Part 2 appeared first on Hot Indian Sex Stories | Hindi Sex Stories.