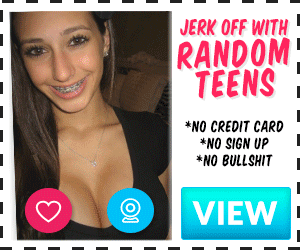 An offer for freeuse
It had been a few months since my shenanigans with my cousin began on the fateful day at the family picnic. Since then, we had found reasons to travel out of our homes and meet in secret until she moved to study for her masters and I changed jobs to be with her. Our families thought of this as a mere lucky coincidence. What they did not know however was the fact that we had taken up a house and were happily living together, madly in love with each other. My cousin sister was the best thing that had ever happened to me. Her beauty for those that do not know, is flawless. With a high jawline and big almond eyes, her face would capture your attention for hours on end. And as if that wasnt enough she sported a fairly sized decent pair of tits, well above average, with marvellous brown nipples and the best pair of ass on a woman. She did work a lot on it though, and a beautiful side effect was a slim waist I would often grab onto when ramming the living daylights out of her. Her skin a creamy white complexion was starkly different from her jet black wavy hair, which she would often tie up into a bun befote blowing me off. So much so that any time I now saw her tie her hair up, I would get erect causing her to laugh hysterically, and then proceeding to suck me off anyways. No matter what she was doing. Because she'd never let me starve. I always had more than enough sex, and the same went for her.
It was during our initial days itself when I'd discovered her fetish for being a cock warmer. Though she jerked me off plenty, her favourite past time was always playing with my cock mindlessly, usually with it in her mouth, for hours on end. There have been nights when we've gone to sleep that way, only to wake up to her drooling all over my cock. So right away I would begin fucking her face and that's how she loved to wake up as well, with her brother's cock being rammed down her throat first thing in the morning. And so we were, a happy pair of couples, living a blissful life of love.
But one fine day, she came into the room as I was working on finalizing the pending books of a client, and declared "That's it! I have decided. I'm your slut tomorrow! Sorry, correction. I am your sex machine tomorrow.'
'What?' I asked incredulously.
'It means you get to use me as you please, whenever you please. An all out pass, to do anything!'
I chuckled. 'Yeah right.' I assumed she was kidding of course. The offer was too good to be true, even for our wild and crazy sex life.
'Im serious' she said walking up to me and sitting down beside me and gently placing her hand on my cock. I was only wearing a loose pair of trouser since I was working from home and she easily found my penis and wrapped her hand over it gently. 'But there is one condition. You do not touch me today.' Saying so she pulled away with a gentle peck on my lips, and proceeded to leave the room, leaving me with a raging boner. 'And of course you cannot jerk yourself off' , she added as she left the room.
It was the first day of a three day weekend, and going a full day without touching her would be crazy. Ever since we'd moved in, I hadn't spent an hour without touching her one way or another. Half the time I would be fondling her or grabbing her as she went about her business or she would be playing with my cock or warming it in her mouth while we chatted or watched a movie or something. And if doing nothig else, you'd find us simply curled up in each other. We were perpetually joined for all intents and purposes. But she had been serious, and as if on cue my cock twitched. I could use her as a sex machine tomorrow.
'Explain sex machine!' I chased after her, tossing away the laptop and my pending work.
'It means I am available for you.'
'You mean like a sex slave?'
'Not exactly. You wouldnt be my master in that sense. Rather it'd be more like you dont focus on pleasing me. You dont need to think of me as a human. Imagine my body is available to you to use in any way you deem fit. Its the tool for your sexual gratification. Anytime, anywhere.'
'Thats….hot' I whispered.
'Isnt it? I bet it is.' she said turnig around and facing me. 'Cause I'm sweating I think.' Smiling wickedly she undid the first three buttons of her shirt and gently pulled them apart, revealing her creamy white bosom to me.
'This isnt supposed to work on me.' I fumed.
'But it still does.' she laughed. 'Remember, no touching. You are at my mercy today.'
'Atleast take off your shirt completely!' I begged. 'I cant touch you, but I should be allowed to see you atleast.'
'Be nice, and you just might.' she teased.
She was a complete ass to me the rest of the day, the clothes kept getting skimpier, but never revealed enough. And to add to my troubles, she did all sorts of erotic stuff to keep me on the edge for a full day. Never did she let my cock go down for more than a few minutes. From cleaning the house while dancing and jiggling her stuff in a bikini to oiling herself up for a bath in front of me. She did it all. She even went as far as spreading herself in front of me and masturbating herself over her bikini shorts I did my best to focus on my work and managed to finish it up somehow by the evening, when she called me downstairs for dinner. What would have taken me an hour or two on a weekend ended up taking an entire day because I simply could not focus. I came downstairs into the kitchen and groaned when I saw her sauteing some vegetables in nothing but an apron. her beautiful heart shaped ass was on full display and I swear she gave it a little shake when I came in.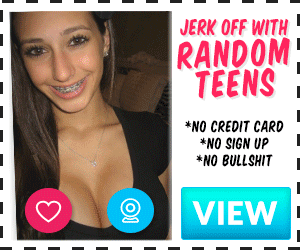 'You have been a complete ass to me.' I complained.
'I love you too', she said smiling and I groaned.
'I love you.' I grumbled lovingly.
Setting up our plates, she served the food, and then taking off her apron, sat down across me stark naked. 'Eat.' She said blowing me a kiss.
Smiling from ear to ear she was a sight to behold. I never thought in the morning that seeing her would make it harder to resist myself, because all I could think of then was seeing more. But that was the truth. It took every cell in my body, commanding every ounce of willpower to not go ahead with my urges. So despite my desperation to have her, I too smiled. Who wouldn't fall in love with this magnificent specimen of a woman. Even on a day of starving me, she managed to find a way to give me the one thing I'd asked for. To see her stark naked. I took a deep breath and firmly decided I would take the day as it came tomorrow and for now would simply enjoy the shenanigans of my perky little sister, while it lasted.
And so we talked and ate and then saw something on the tv (that I cannot even remember for the life of me, for I spent the entire time shamelessly gawking at her) before coming in to the room to sleep. I rolled into bed, naked as usual and she simply took out one of her favourite night time clothing- my old faded crimson tank top. Being too large for her, it was long enough to cover her modesty somewhat and left enough of her boobs and ass hanging out to make it my favourite piece of clothing on her too.
She got into the bed, and I went up to her and stole a quick kiss, smiling. 'I dont care if you don'tt be my sex slave tomorrow. But I'm not going a day without kissing you.'
She just melted at that and pulled me into a tight hug. As she did, the tank top rode up and revealed all of her ass and I gently caressed them, and she promptly slapped them away. 'When you wake up tomorrow, its all yours, to do as you please ' saying so she gently kissed me again before rolling onto her side.
I moved in closer and spooned her, with one leg over her. 'And I cannot sleep without you in my arms. That's not negotiable.'
I couldnt see it, but I could feel her smiling as she pulled my hand over on her boob. My signal to cup them. Although they didnt completely fit into my palm, and did spill over. I suppose she liked the gentle lift it gave. That's how she liked to go to sleep when spooning. And so we slept, with my erect cock sticking into her ass crack and my hand, grabbing onto a boob over the shirt. I thought of how nice it would feel tomorrow to finally touch her boobs again, skin on skin, and the relief I was finally going to get, my mind a myriad of such thoughts and possibilities until I just drifted off to sleep unknowingly, basking in her scent after a day of being kept away from it.
[Part 2](https://www.reddit.com/r/sexstories/comments/q3wb6k/exploring_fantasies_with_my_sister_part_2/?utm_medium=android_app&utm_source=share)
The post Exploring Fantasies with cousin sister – Part 1 appeared first on Hot Indian Sex Stories | Hindi Sex Stories.