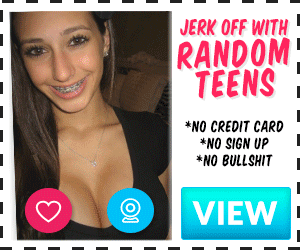 I often travel all over the place for different seminars, events, trainings, dinners, etc.
I met this beautiful, young, and very intelligent woman named Emi at a conference lunch in Tokyo.
Emi was born and raised in Japan, but now lives in the US. Her parents and much of her family still live in Japan, so she was very happy to be at this conference.
Emi is an Epidemiologist who at the time of this story (2019) was 30 and just starting to get herself established in a field which I knew little about, but am absolutely fascinated with. (Even more so now, after living through a pandemic).
I'm only a few years older than Emi, but I felt like I was at least 15 years older when we met at that first lunch. I'm not sure why I felt this way.
Emi was a brilliant girl, who spoke amazing English, very charismatic, and was drop-dead gorgeous. Somehow I felt even more confident and masculine in her presence.
Emi is a tall is a woman (5ft8), she's thin but not skinny – Shes an avid Yoga practitioner and does it at a high level – and her build shows it. She has Jet black shiny hair, and the smell of her perfume was intoxicating.
Our first conversation at lunch was a weird mix of emotions for me. I had a million epidemiological fan boy questions, and at the same time, I could feel her attraction to me. She would tell me later she felt mine as well.
At that 1st lunch I felt my cock swell a little while having intense thoughts of what she look like naked, and what her pussy tastes and feels like. I tried my best to suppress these instinctual compulsive thoughts for that first conversation.
I'm not going to bore you w/ our convo details, but when I told Emi I was staying at the Imperial Hotel she got really excited and asked if she could come visit and see the hotel before I left. (Hotel has incredible architecture) I asked her if she wanted to meet that night for drinks and she said yes.
I'm going to skip to the sexual part because I'm running out of time for writing this lol.
After meeting Emi in the lobby, walking around and her snapping up pics, SHE ASKED if she could see my room. I already had a bottle of champagne in my room for later.
We get in my room and shut the door, and for a slightly awkward ~ 10 seconds of silence and staring at each other, we both simultaneously connect for the most passionate kiss you could imagine. Her lips tasted sweet and her little moans while kissing had my cock nearly ripping through my pants.
In that moment I felt so big and strong. Emi was squeezing my big arms and feeling my hard chest and abs.
I was rubbing her clit, at least trying to, on the outside of her dress.
Our clothes came off and Emi lost her fucking mind when she saw my cock. I don't know any other way to put it.
She became more dominant and was stroking me with 2 hands standing and kissing me saying "OMG Baby, OMG Baby"
She dropped down and tried to get as much of my cock in her mouth as she could. At first there was a little teeth which I didn't like, but she starting using her tongue and mouth on my tip in a way I've never experienced before. It's was pure bliss.
It may sound crazy, but more than anything in the world in that moment, all I wanted was to taste her pussy, lick every square inch of her vagina, and to hear her moans.
I lifted her up, pushed her back on to the bed, lifted her legs in the air and admired her perfect pussy and asshole for a second before diving in head first.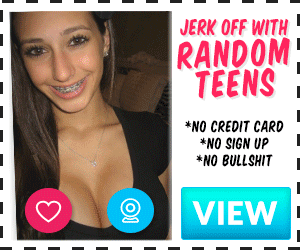 She was so smooth like she had just come from getting a Brazilian wax. Her pussy smelled like lavender, and the taste of her juices sent my testosterone to the moon.
I don't usually do this but something came over me and I decided to gently tease her asshole with my tongue. This made her moan so loud I thought "Fuck I hope none of my neighbors are here for the same conference."
Skipping some details for time –
Emi pulled me up and told me to fuck her. She said "Fuck me, Daddy." I was never into the whole "Daddy" thing but this time it made me want to leave an everlasting imprint of my cock in her hole.
I entered her slowly as to not hurt her. She was so fucking wet. It took me about 8-10 mini thrusts until she was ready to take my whole cock.
At one point I'm intensely fucking her missionary with her legs wrapped around my back when she screams and pushes me off and as soon as my dick comes out she unleashed a firehose on my lower abdomen. I was trying my hardest not to cum to quick.
My bed is now soaked and I grab her waist pulling her to a dry side of the bed and I flip her over. As I enter her doggy style I easily slip in and can tell I'm bottoming out in her pussy.
I know this can hurt some girls but Emi seemed to love it. I reached under her to play with her clit and this sent her into a frenzy.
She started saying "softer, softer" so I slowed down and took a little pressure off her clit. At this point I'm nearing climax when she said again "softer, softer." Fuck, I thought.
This time I figured she was tapped out, so I took my hand off her clit and decided it was time to climax with slow deep grinding type movements.
This is when Emi pounded her first on the bed and said "I mean fuck me harder daddy, harder, harder, no softer"
(IDK why this part is still so funny to me. Emi has damn near perfect English but in that moment mixed up harder and softer. 🤷 LOL.)
I grabbed both her hips and started fucking her as hard as I could telling her I'm about to cum. When I told her this, she pushed her ass up and into me and I knew exactly what that meant.
She wanted me to plant my seed, and that's exactly what I did!
Post-Nut Clarity is a real thing.
I just fucked a girl I barely know, raw, and came deep inside her. I should know better. Feelings alternating rapidly between bliss and anxiety.
All would be fine in the end. Emi was clean and on birth control. We are actually good friends now as the pandemic happened shortly after we first met and she has become my go-to source for anything Covid.