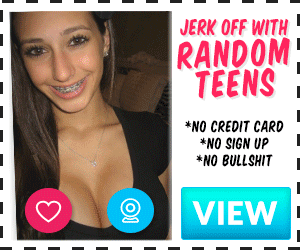 My boyfriend and I went out on a date to a concert this week for the first time in a while. We hadn't been out of the house in some time because we both work from home, so it was very nice to be out! The concert was in a small venue that is typically used as a club, standing room only. So, I dolled myself up, wore a cute tight top that really highlighted my chest. My boyfriend was really looking fine as well, wore some cologne, which he knows drives me crazy.
We start walking to the train station and we are holding hands but I can tell that if we hadn't, a girl that was eying my boyfriend would've jumped on him and I saw a guy look a bit disappointed while standing behind me at a traffic light crossing when he saw me holding hands. Ever since the free use laws were put in place, we love to be free use in public with each other but we are getting use to playing with others while together. Its nice that people tend to respect boundaries if you are explicitly with a SO.
We get to the train station and next train comes in 5 mins, I'm already feeling horny on the way here since its Saturday night and many are out on the streets having a great time already. I look up at my boyfriend and say "can I have a kiss?" while unbuckling his belt and pants. I kneel down slightly, pull out his dick and start being overly sexy and swallowing him completely, looking up at him when gagging and my eyes are watering. I know he loves this and the whole time he's saying with his eyes "what are you doing, we'll miss the train!", but little does he know, my plan is to edge him as long as I can. I can hear the train arriving and he is almost about to cum in my mouth, perfect timing. I pull off of him and tuck him in his pants, put on his belt and pull him into the train. I find a spot with two seats next to each other and he looks at me with a cute and pouty "how could you do that to me" face. I don't want him to get off the high completely and we only have one stop. So I jumped on top of him, straddled him and gave him a passionate kiss while grinding on his hard dick that I can feel through his pants the whole way to the next stop.
We start walking towards the venue and every few steps he wants to pull my pants down to fuck me right there, but I'm able to get him to walk 3 min to the venue where we find a huge line around the block to go in. I was surprised not many people were taking advantage of the strangers standing next to them, I guess it'll always be annoying to stand in line even in a free use world. My boyfriend took the opportunity to pull my pants down and quickly bent me over and started pounding me while holding onto my hips. It felt incredible and all I wanted was for him to fill me with his cum, but I had to stick to the plan! The line was moving quickly-ish, about 10 feet every 1-2 mins which was perfect to keep him on the edge. The line would move and I would pull off of him, pull him by his hand to take a few steps and go back to the position he had me in, bent over with my legs spread slightly. Every time he would start pounding me, almost like he was upset at me. He was slapping my ass really hard when fucking me, grabbing me by my neck and pulling my hair. I'm in ecstasy at this point, it's getting really hard to control myself and at one point I tell my boyfriend I'm coming and he immediately pulls out. Now I want to kill HIM haha.
After about 10+ rounds of this and 20 mins of waiting in line, we are finally in the venue and we are looking at each other with just lust and revenge on our minds. At least that's what I was thinking! We walk over the the bar and I find a little section where I place my elbows to call out to the bartender who is extremely busy. My boyfriend gets behind me and lifts up my shirt to cup my boobs and he lifts them up above the bar counter, I feel the cold counter on my skin he starts playing with my nipples while grinding on me from behind. The bar tender takes our order and takes him a few mins to get us the drinks and I'm almost about to cum again just from nipple play and my boyfriend talking dirty in my ear. He's getting his revenge.
I can't take it anymore, I basically chug my drink and a shot of rum and we go find a place to stand to both see the concert and so I can get fucked. Since its all standing room, we find a spot that has those thin bar counters where you can set down your drink and also see the show. The show starts and I'm already getting pounded, now a bit slower and more sensually going with the music. The lights, the loud music, my boyfriend caressing my nipples and occasionally slapping my ass while going deep inside me is driving me over the edge. He can tell I'm about to cum and I look back at him to tell him to please cum inside of me and that I want to drip his cum from my pussy for the rest of the night. He hears this and I feel him pumping inside me while I'm coming.
He kept his word and filled me up as I was feeling his cum drip out of me throughout the show and on the way home. Overall… we had a fun night out enjoying each other after being total work-from-home hermits.