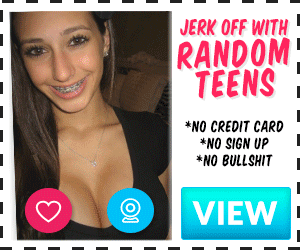 I left the bedroom where Joe and Donna were still grinding together in the aftermath of their anal fuck. My sis Kat and Dan were now sitting on the sofa. They didn't notice me coming in because they were lip locked in a passionate kiss. Dan was eagerly playing with Kat's large tits as their mouths rolled together. She was obviously enjoying this new attention she was getting.
I walked to the kitchen to finish cooking. It suddenly dawned on me that I hadn't covered up with my robe before leaving the bedroom. I thought, 'Oh well'. I was standing at the stove stirring the potatoes when Dan surprised me. He gripped my bare ass cheeks, nuzzling up against me.
I turned my head slightly giving young Dan a smile as his hands kneaded my bare buns. He softly said in my ear, "You have such a sexy ass, Dotty."
Dan's hands left my ass cheeks coming around under my arms and cupped my large titties. The length of his thick hard cock pressed into the crack of my ass pumping its length up and down.
Horny shivers shot through my body giving me goosebumps. I tilted my head back slightly feeling his hot breathe on my ear and pressed my ass back against him. I told Dan he was making it difficult for me to cook. I eased my bare ass forward and reached back with my left hand. I squeezed my hand between us and gripped his hard length still stirring the potatoes with my right hand.
"Dotty, I wanna fuck you. Turn off the stove." Dan said into my ear. I did as the young man requested, I always do. That's why Joe and Dan are here. I wasn't going to deny his youthful whims now just to cook.
I dropped the wooden spoon and turned the burner off. I had no idea where this was going. I couldn't see it happening at the hot stove. It didn't. Dan turned our bodies around and shuffled me over to the kitchen table. I glanced up and there sat my sister Kat on the sofa watching this through the arched doorway.
Dan told me to rest forward on the table. He was going to fuck me from behind right there on my kitchen table. I rested on my forearms, my tummy and tits on the table. I spread my feet locking my legs straight, perching my bare ass and pussy towards this horny youngster. He had me horny as hell as well.
How fucking crazy, naughty, lewd was this, I thought as I felt Dan's bulbous cock head rub up and down on my pussy. I clasped my hands together tightly as Dan filled me with his very hard fat cock. Joe and Dan were hung very well. More than I had ever experienced, especially my ex's skinny cock. It always filled me unbelievably no matter which young man was giving it to me.
I think I've turned into a lewd, debauched, slut. I learned that I really desire all of the sexual desires of these young men, and I enlighten them in whatever they want to do and experience.
I hadn't been fucked in the kitchen before but it's what young Dan wanted. He was now deep in my pussy with his fat length, grinding against my bare ass. Dan gripped my waist/hips and started fucking me. He was bucking against my ass in seconds making me murmur.
Dan reached down and brought my right leg up. My leg naturally bent and rested up on the kitchen table. With only one foot on the floor now, my entire body was supported by the table. Dan pounded my open crotch shaking me and the table with each forceful smack of his hips.
I glanced up looking through the doorway. Kat was still sitting on the sofa watching young Dan bang her older sister. I rested my forehead on my clasped hands and took the feverish fucking. Sitting at my kitchen table in the future, would always have new memories now. The day I was sprawled out on it like a meal, and screwed silly by this 24 yo youngster.
Dan let my leg back down holding me by the hips again. He was moaning, grinding against my ass as his cock swelled and began jerking wildly in my pussy. He was cuming in me. I reached back grabbing his wrist, "There you go honey. So hot and wet, mmm!" I said to Dan as he finished shooting in me.
Dan pulled out and I pushed myself up from the table. I turned to face him, smiling, and said that was a first for me. That I had never screwed in the kitchen before. Dan reached up and squeezed my large tits. I could feel his cum trickling down my inner thigh. I kissed his rosy lips and said I needed to get in the bathroom.