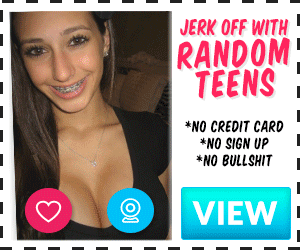 Friday night at the dinner table, I listen to Sir and his friend Paul talk about their golfing games and upcoming tournament, enjoying the main course. Sir is dressed in a suit, looking amazing as always. Paul wears jeans and a shirt. Sir has made me wear a white blouse and a black skirt, my hair in a ponytail. If you pay attention you could see my nipples right true it.
***"A few weeks ago I invited Amber to come back home with us!"*** Sir tells Paul. Sir and Paul know each other for a very long time and i assume they have talked a lot about sex since Paul also loves to be dominant. ***"It was amazing to have my slut tight up and have Amber suck my cock."***Sir keeps bragging to Paul how much he liked it.
Dessert is served, ice cream and fruit. As I slowly lick the ice from my spoon I listen to Sir talk about Amber and me. It does turn me on hearing how much he liked it.
***"In the shower i had Amber sucking my balls and my slut fucking me! That felt amazing. You should try it sometimes Paul."*** Sir goes on.***"You want to share her?'*** Paul asks, pointing towards me.***"Maybe."*** Says Sir a bit flustered.
***"May I use her?"*** ask Paul.Sir looks at me and looks back at Paul and says ***"Yes, you may play with my slut tonight."***
Paul snaps his fingers, looking at me, ***"Come here"*** pointing at the ground between him and Sir.
I get up from my chair, walk over to Paul and get on my knees, looking at him.Paul grabs my face ***"You like to be used slut?"***, ***"Yes Paul I do like to be used."*** I answer.
Paul rips open my blouse, pulls it off over my arms. Slaps my breasts and pinches my nipples.***"Feels good"*** He says smiling at Sir.Paul unbuttons his pants and takes his cock out. ***"Let's see how well your slut can suck."*** Paul grabs me by the head and pushes my head on his cock. His cock slides in my mouth. Bobbing my head on his cock, I feel his cock getting harder and harder in my mouth.
***"Lets move to the couch"*** Sir suggested.***"Good Idea"*** and Paul stands up, ***"Keep your mouth on my cock slut!"*** Paul said to me as it slid out my mouth when he stood up. On my knees with his cock in my mouth I move backwards in front of him towards the couch.I climb on the couch on hands and knees next to Paul.Sir sits down behind me and moves my skirt up and rubs his hands over my ass, my tights and then my cunt. ***"Already wet little Slut"*** Sir says.
***"Of Course she is, she is a slut"*** Paul smurks. Sir is playing with my clit and pushing 2 fingers in my cunt. I try to moan with Paul's cock in my mouth.Paul grabs me by the hair and thrusts his hard cock in my mouth over and over again, ***"Hope your cunt feels just as good Slut."*** Paul says as he thrust his cock in my mouth again before pulling me by the hair of his cock.***"Turn around, go suck your Sirs cock and let me feel that cunt of yours"*** Paul instructs me. Willingly I turn around and let my mouth slide over Sirs hard cock.
Paul pushes his cock into my wet cunt and starts fucking me. ***"Oh yes your cunt does feel good!"*** He says. I try to moan but Sir is pushing my head down his cock.
Paul slaps my ass between thrusting deep in my wet cunt. Harder and harder Paul fucks me.
***"Get on the ground on your knees Slut"*** Paul commands as he pulls out his cock.
I get on my knees looking at their hard cocks. They both get up in front of me and jerk off till they both have shot their cum on my breasts.
***"Don't clean up Little Slut"*** Sir says, ***"Get us some coffee please."***
I get up to make them their coffee.
***"She fucks really well,"*** Paul says to Sir ***"I can see why you have a lot of fun".***
When I hand them their coffee I am told to get on my knees and stay for their view.
They continue their conversation as if I am not there.