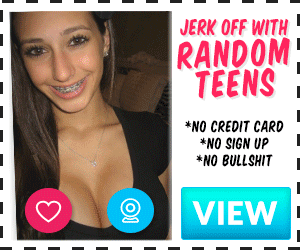 This is a semi-true, semi-autobiographical story set in the very early days of university. Names, dates, and places have been changed to keep me safe.
There will be more parts, I dont know how many, probably till I run out of life stories so we might be a while
——————-Chapter 1 —————
I sucked the first cock I ever saw.
From what I understand from swapping stories with friends, that's not terribly unusual. I'm an only child and never played doctors as a kid. My parents were controling and needlessly strict when it came to potential partners so I hadn't had much chance to experiment or experience sexual stuff. I knew the details, I knew what to expect, I knew how boys were different.
I didn't know how it would taste, nor how it would make me feel.
I certainly didn't know I'd be kneeling naked in a bathroom with an audience.
And I didn't know how much those few minutes would shape my entire life.
Now when I say the first one I saw, we are obviously ignoring pictures and porn. A lot of porn.
My first boyfriend Charles was very into porn; to the point he would almost openly watch it.
He particularly liked BDSM, and I liked him so by extension I liked it.
We kissed for the first time while watching a girl have her cunt stuffed with raw nettles.
The first time he saw my breasts was to the background noise of a slave having hot wax poured on hers. He commented on how nice mine would look with similar treatment. I didn't object to the idea.
He was only a year older than me, and he was everything my body wanted.
I sent photos. I knew it was stupid before I hit the send button for the first time; but I did it anyway. I needed the validation, and I got it. He ordered the picture and I delivered.
"I miss seeing your tits, can I see them now?"
I tried to play smart, there was nothing identifiable in the first few. Those nipples could belong to anyone. But he wanted more and I was dumb for him.
"Show me your smile babe?"
*snap*
Bikini with my face in wasn't that bad truth be told. That was basically what a bikini was for right? The purple fabric hid everything of note. And I had worn it in public before.
"Send me another"
*snap*
Straps undone and hanging loose. Maybe there was a hint of nip on my left tit, maybe it was just the shadows? I was a bit more daring, but again, nothing was on show.
"Good girl, keep going, take it off"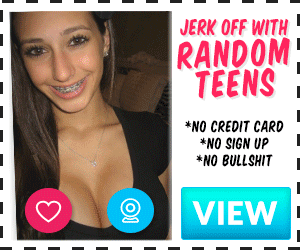 *snap*
The top lay at my feet, fingers splayed further than they needed to be to hold my unimpressive busom. I'd tried to make them seem larger than they were and only succeeded in exposing more of myself. There was no mistaking the nip slip, or that I intended it to happen.
"Do it, I want to see you. You're amazing"
I needed to keep him happy
5…
The countdown started as I took position infront of my phone.
4…
Hands on my head, I presented my breasts to the camera, smiling at my image on the small screen, I did look amazing
3….
Deep breath, pushing my chest out ready
2…..
I was going to do it. My first proper nude to a boyfriend, A symbol of trust in him
1…….
Brave face…
*snap*
I scrambled to look at the photo. There I was, grinning like a fool with my tits out on camera. I'm not sure what else I should have expected, but there I was?
A pit of apprehension in my stomach nearly made me stop, I should have. My life would have been different had I just gone to bed. But of course I ignored it.
*sent*
He's looking at it.
He's looking at me right now
He's looking at my nudes…. what if he thinks I'm disgusting?
Oh god he's typing.
Anxiety filled me, balling up and growing in my chest. I'm sure the pressure from it pushed me up a cup size.
"You really are beautiful"
The effect was instantaneous, The worry and anxiety vanished and were replaced with a spike of warmth. He liked me! He wasn't repulsed!
Images of an imagined future filled my mind, We would get married, there would be kids, we would.
*ping*
The message alert brought me back
"Once I'm out of here I'll show you what an effect you've had on me"
He was gonna send one back! I was gonna get some of him! Wait..
"Out of where? Where are you?" I sent back, my first message in over ten minutes that didn't include my breasts. Maybe I should? No. Lets check first.
"I'm at the cinema with the guys – don't worry, they can't see, they're too busy with the film" He responded quickly, he must be glued to his phone waiting for more of me.
Well, I suppose that's ok. I'm kinda bummed he didn't invite me too. We hadn't really had many dates, Charlie didn't get a lot of time to himself, it's probably good he's seeing his friends.
"Are you enjoying sending these? Are you having fun? Are you wet?"
"I am" I replied, trying to keep it vague though he would know it applied to all three.
"Show me!"
Well, we all knew it was coming
I rubbed myself through the bottoms. Purple bikini pants were not the easiest thing to work with. But I was horny, I wanted to please him, I wanted to show him.
I lay back on my bed, I was going to do it, He was going to show me what I'd done to him, it was only fair to show him what he'd done to me…
*snap*
Checking the photo over, there wasn't a lot to say. A purple wall with what might be generously called a damp spot; or a smudge on the lens.
Not good enough.
I repositioned. I knew he was there. He was waiting for me. I had to work fast.
I pushed the camera as far as possible, Arching my hips and pulling my bikini, keeping the material tight.
*snap*
Much, much better. An obviously puffy, excited pussy barely contained in the scrap of material afforded to it. The damp patch had been moved on taut fabric to center screen and gave little interpretation of anything else.
With one hand I sent the picture, The other snuck itself south. Circling my clit slowly, teasing myself, not yet, not yet, orgasm would come later.
"Damn, girl you are, what are you doing to cause that?"
*snap*
My hand in my pants, I wanted him to know I was touching myself over this, I needed him to know.
"Naughty girl, I bet you're ready to go?"
I pulled my bottoms tight, drawing them between my pussy lips. The rough texture wicked moisture from me fast, but there was more than enough there.
*snap*
My pussy; split by the purple bikini looked good.
I was obviously very wet, hiding my hole behind the bunched fabric only made the photo more erotic. I probably could have done with shaving first. I hadn't intended on showing off today and my standard trim looked long. What would he say? Does he like hair?
One way to find out. I sent the photo
A long pause. Something's probably happening in the film.
He's typing…
"Wow"
That's it? One word?
At least he likes it?
I'll show him "wow"…
The remnants of the soaked bikini were tossed to the side as I lay naked on my bed.
Camera between my legs, close up shot while my free hand peeled at my pussy lips.
A thought bubbled it's way up from my needy slit and forced itself into my fuzzy brain. I wiggled up my bed in a less than attractive fashion I was thankful he wouldn't see. Gathering the pillows under my shoulders I propped my head up and widened the shot a little. He wanted wow? He was going to get my eyes begging him to fill my disgustingly wet hole.
Wet for him.
Wet from showing myself off to him.
Strings of juice beaded as my fingers pulled my pussy open. I pushed my virgin hole forward and pouted my face, my eyes begging him to leave the film and come use me.
*snap*
A perfect picture to show him, I loaded it into the chat and prepared to hit send.
'Nice tits' The message dropped in from a new number
I stopped, my thumb millimeters from sending the picture
I backed out into the new message
"What?" I asked, though there wasn't much room for interpretation.
'I said nice tits, Purple really is your colour'
"Who is this?" Charlie said he was being careful? What was going on?
'I'm the guy who was sat behind some lads in the cinema, Seeing how you didn't mind them looking at you I thought you would want some more attention?'
"What? No! perv! I only sent them to Charlie, he was keeping them out of sight!"
'Yeah… afraid he wasn't doing that…'
Pictures started to load into the new chat
When they resolved my heart dropped
There was Charlie in the middle , easily recognized by his short ponytail that I had till this point found attractive. He was sat in the cinema like he said. The picture had been taken from behind him so it gave a full view of his phone.
There I was stood in my bikini with the top loosened. Boys on either side of him who I couldn't make out in the half light were excitedly pointing at the screen, at me.
Ok, thats not so bad, its only a raunchy pictu…
The next one blew that theory out of the water, there I was tits out on the middle phone. But also the one on the right.
He'd sent the pics to someone else……
The third pic was outside the cinema. On an escalator it looked like. The last pic I sent. Another boy, I recognized him now in better light as Damien. One of Charlies friends, I could have guessed really, they were nearly inseparable – Was leaning over and pointing at my unkept bush. I could almost hear them commenting on my displayed swolen lips through the picture.
"I don't understand" I typed out to the stranger "How could my boyfriend do this?"
'Boyfriend? Erm, I dont know how to tell you this. but you're not even saved in his phone'
"What? What do you mean?"
'Yeah, how do you think I got your number? It was just there in the chat, he's not saved you. I thought you were just one of those web girls'
I started to cry, this couldn't get much worse.
*ding* another message
"Babe? You there?" The bastard had the nerve to check in on me?
"Yeah, I'm here." I sent back, my mind fuzzy and confuddled, my heart pounding, my pussy still aching for a touch not understanding the problem yet.
"Have you gone shy? I can't wait to see more of you" Charlie wasn't usually dumb, either they were all, including this new guy, toying with me. Or he didn't know he'd been found out.
"Oh would you? You gonna keep it between us?" I'd give him enough rope to hang himself with.
"Always babe, you know that!"
That prick, lying away
"Unless you want me to show people? "
Nope, he's just an asshole
"Give it a rest prick. I know you've been showing people!"
"OK OK, maybe people saw the early ones but they caught me by surprise! I haven't shown anyone the new ones!"
I sent him the picture of him and his goons on the escalator, ogling over my stolen pussy.
"What? Bitch did you have someone spying on me?"
He can stay on read, I need to sort my head out.
"Hey Slut! Answer me!"
"Answer you?" I typed, bile filling my throat
"I sent you those in private and you're showing them off? Fucker we're over, I'm dumping your ass! You better delete those photos"
A long pause
"Dumping me? Are you crazy slut? We weren't ever together?"
I closed the chat, I couldn't make him do much right now. I'd have to deal with it later, in person.
I opened the second chat, the unknown who may stopped me making a bigger mistake
"Look, I know you don't know me but erm…"
There was no easy way to put it, my emotions were high as was my anger. Now someone I didn't know had
'Already done'
"What?" I prayed he didn't mean he'd already wanked to them
'I've already deleted them'
Great, he probably thought I was too ugly to be a webslut like he wanted.
"oh… thanks…. why?" I couldn't just leave it be could I?
'It was obvious you didn't want them out? I'm sorry for bothering you I got the wrong impression from your boyfriend.'
"Oh he's definitely not my boyfriend now, thanks for telling me though. You stopped me making a big mistake!"
'no problem'
That was it? No demands? No holding it over me? I could relax
"erm" What am I doing?
"What were they saying about my photos? If you could hear that is?"
This is a bad idea, still, it didn't stop my hands creeping between my legs again, and I deserved to know…right?
————– End of chapter 1