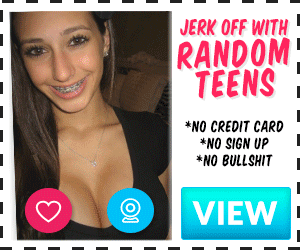 She couldn't wait to talk to her lover via video chat. He was away on business out of the country so their sexual encounters had been extremely impacted. She was excited to show him the new toy she bought and all the practice she'd been doing. Especially considering how much she wanted to please him when he finally returned home.
The video chat rang a few times and suddenly his face appeared, smiling as always, happy to see her. His eyes were bright and his face was scruffy with well beyond a 5 o'clock shadow; just the way she always begged him to keep his facial hair. They exchanged the usual niceties and checked in on how the other was doing with life and work. Nothing out of the ordinary had transpired for either of them.
"Well, let me see it then." He quickly stated as he wanted to guide their conversation toward the intended destination and desire. She was laying on her belly on the bed and giggled, as her excitement often claimed the better of her. She leaned down into her bedside table and removed the silicone dildo. A few months prior she had confessed to him how badly she wanted one so that she might be able to practice deepthroating. All the other toys she owned just weren't pliable enough to suck and force down the natural curve of her throat to ultimately gag herself. He oohed and aahed to amuse her girlish delight and encouraged her to show him her progress.
She began by twirling her tongue around the tip, playfully flicking it as if it were his manhood in front of her. She wrapped her lips around the head of the toy and continued swirling her tongue. This act allowed her to feel so much power and she could only imagine how amazing she'd feel if he were there with her. He watched as she continued to tease the toy, feeling truly that she were teasing him. His cock was stirring and he felt surprisingly impatient. He spoke up "fuck your mouth, now." Her eyes darted up to meet his and she couldn't hide her devilish grin. She spit on the toy and wrapped her fist around it, and slowly took it into her mouth. She bobbed her head up and down and closed her eyes, concentrating on getting the motions right. "Look at me!" He quickly stated, "I want to see your eyes." She looked up once more and continued sucking. She allowed it to plunge deeper and deeper into her throat as every so often she'd cough. "That's it, such a good girl choking yourself." She even stuck out her tongue so it wouldn't get in the way and saliva began to accumulate. "You're such a good little cock whore, aren't you? Always filling that needy mouth." As she heard his words her pussy began to ache and she wanted to impress him further.
On his end, his own hand was draped around his hard member and he watched as she demonstrated just how well his training was working. She pushed her mouth all the way down onto the toy and held herself there for as long as she could take. The saliva dripped from her lips and she loved this feeling of empowerment. He was stroking his cock, fist wrapped tightly around his shaft, moving up and down, up and down. She slapped her tongue with the toy and begged, "Please Sir, cum in my mouth. I need your cum." She plunged her mouth back onto the dildo sucking and moaning so excitedly, allowing more and more saliva to escape between her lips as she fucked her throat causing her to gag. He couldn't hold back any longer and as he watched her desire unfold before him, the inevitable release washed over his entire body. In his mind's eye, his cock was pushing on the back of her throat and his seed was spilling out, coating every part of her mouth. His guttural groans echoed in the video chat and he thanked her for being such a good girl.
She beamed at him, happy that her practice helped her accomplish such a wonderful goal. He smiled back but the anticipated end of the conversation came. As she was laying down for the night to sleep, he had to begin getting ready for work. He was sure to enjoy the rest of his day and knew he'd think about his good girl on the train ride into work.
C. Stephens