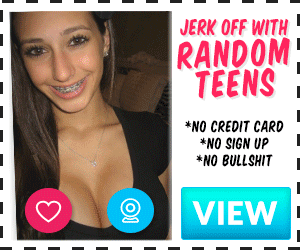 Check Profile for previous chapters and links.
All characters are depicted as 18 and above.
Bo-Katan was never a fan of extended space travel. It was so confining, slow, and tedious for her tastes. The last reason was why she had three cocks in front of her. The one-armed Ghung Lac stood to her right with his armored breeches down. Bo-Katan kissed his cock, licked his crown's curve, and then moved on toward the thick green cock in the center. This one belonged to Xonac Spurr, her most formidable fighter, a mountain of a Feeorin with an even larger cock. Green eyes gleamed with determination, seeing taking in just the head as a challenge.
She spat twice on the huge cockhead and then gave Xonac a nice long lick while she looked up at him. She was looking at a T-visored battle helm, but Bo-Katan knew how men loved it when she softened her taciturn face, even just a hint. Xonac was no sucker, so she had to go softer than usual. When that didn't work, she resigned herself to mewling out inane babble. She felt shameful, but the nobleborn pressed on, kissing the underside of his cock before smacking both her left and right cheeks with it.
That finally ushered in the change she'd been hungry for. A stream of the Feeorin's precum finally began trickling out. Another few slaps and more blowing on the large prick made the trickle into a river. Her emerald orbs snaked towards Xonac while she used her tongue to lather him up like greasing a pig. Finally, her mouth opened up, and the man saw her just about to attempt to take him within her mouth when Bo-Katan's expression turned disinterred. As she moved to the third and final cock, she smacked the Feeorin's cumslit with her finger.
"Graah. osik'la ni, witch!" the pirate growled out, obviously unpleased with the sudden departure of Bo-Katan's mouth from his manhood. The Duchess should have reprimanded him for calling her a witch and not by one of her usual titles. But it was far easier to ignore Xonac, daring him to act while her attention came to Firum Croll.
The man who had lost his brother in their escape from Mandalore hadn't gotten much chance to prove himself, but the enthusiastic woman had wanted to reward him for his allegiance and increase it. His cock wasn't as large as Xanoc's, but it was longer than Ghung Lac's. So, worked up as she'd been while pretending to get ready to press her lips around the Feeorin's crown, she was able to take Firum's cock and then some.
"Fuck… my Lady… your lips are amazing…' Bo-Katan closed her eyes so he wouldn't see them rolling with amusement. He was eager to please her, but she did not wish for bootlickers. She made a note to work on his initiative later. Blind longing to please a superior officer could make for several problems, mostly minor, but they eventually blossomed into seismic charges worth distraction or destruction. She wouldn't allow it. She couldn't, not if she were to retake Mandalore and assume her rightful place on the throne.
Sitting on her bed and trying to ignore Bo-Katan's bawdy, wet sucking and licking, Countess Ursa Wren had second thoughts. Not about declining to accept Bo-Katan's invitation to suck on the cocks, but on their mission as a whole. They were traveling to Pantora, a system in the Republic and, worse, one with a solid independent streak. She didn't know much about them but had heard they could be stubborn, intractable, and arrogant. Ursa's caramel eyes glanced at the redhead with her boobs hanging out on display for all while she labored on three cocks at the same time, teasing this one, sucking that one, adoring the last one, and then changing up the order, much to the three male's frustration.
'This client of hers better be weak-willed, a craven even. Or things will get difficult right from the first salvo.' The Mandalorian group did not have an arrangement set up just yet, only an offer for 'delicate' work. On Pantora, both Bo-Katan and Ursa were aware of what that meant. Hostages. Noble Pantorans always seemed to have some history of kidnappings. Ursa's chin raised at the thought. She had pledged to honor Bo-Katan with her help, and if that meant kidnapping someone, that would be her battle orders. However, there was no reason to get worried; their team had the training, armor, and gear to deal with anything the Pantorans could muster. So long as they planned well, everything would work out. They'd receive their payment, and the child would reunite with their family.
'The plan, that will be pivotal. We must have one and make it our own. A client's plan will not know our strengths and will not be as effective. Yes, we will make our own-'
"Tell me what you want! Come on, verd'ika… don't you want to cum?" Bo-Katan asked while she squeezed her fingers around the base of Firum's cock. While her fingers worked, her lips quickly returned to kiss and tease Xonac's glans while her eyes sparked with arousal.
"I… I want to serve however I can…" Firum growled out. The redhead felt amused as well as horny; the man was putting up a deliciously-strong fight. Glancing over at Xonac, Bo-Katan noticed the intense look in his eyes, like his own exhaustion with her treatment was going to release the beast that lurked within him. Nearby, she saw Ghung simply rubbing his cock. She pretended she hadn't seen it, then opened her mouth to take Xanoc's cock into her hungry lips.
Green eyes blinked while she felt her pussy drooling like a Rancor. Xanoc's cock felt so good and thick in her mouth. Even though her sex hungered for the chance to suck and chew on the Feeorin, her disciplined remained. The driven commander ended up pulling off of his cock and then returning to Firum's. The redhead's horny lips went back and forth to suck and slobber on the Human's cock, and then switch back to choke and gag on the Feeorin's rod. Both cocks scratched something deep and primal within her. If she was a different woman, one not bound by such duties, she might have let them run wild, gorging on each of her holes and flesh while they fucked her like a bitch in heat.
Today, however, Bo-Katan knew just how much work was required. She could only amuse herself so much, which worked out well since very soon, she felt Firum and Xanoc starting to throb with great and furious purpose.
"My lady. It's so hot…" The younger Firum growled out. Xanoc's bellowing was much thicker and darker. As one last teasing act, Bo-Katan released her grip on Xanoc while he edged along the precipice of a fearsome release. Her hand instead went over and slapped Ghung's cock, demanding his attention.
"Huwaah… oh shit… y-yes?…" Ghung croaked out. Bo-Katan's green eyes glared at him.
"How dare you, Ghung… Don't even think about cumming without my permission. I saw you playing with your Beskad!" Bo-Katan hissed out deliciously, her face resembling more of a she-wolf than a woman enjoying herself with three fat cocks.
Sweat rippled down his face, but Ghung eventually nodded. The man bit his lip and looked away, but Bo-Katan sharply ordered him to keep watching. His gaze turned to her, and Bo-Katan smiled malevolently while she returned to the two cocks, rearing to explode. When she felt Firum and Xanoc cum, her hands pulled back, gripping and squeezing her breasts to request both males. Pale and green flesh jerked before releasing twin torrents of thick, syrupy sperm. The warrior closed her emerald eyes and smiled as the two men covered her lovely, full breasts in their spunk. Ghung managed to keep his load reigned up, not wanting to displease the Duchess more than he already had.
The balding soldier ground his teeth while he squeezed his cock. He thought of powerball and sluts, but none of that was enough to give him an edge as he watched the attractive redhead being bathed in a gooey mess of cum.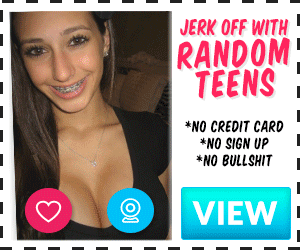 Bo-Katan licked her lips slowly, scooping up a good helping of juicy cum while she looked toward Ghung. "Excellent discipline, Ghung. Now go and jerk off in your room; you disgust me."
The tease nearly made him lose control, but he quickly vanished from the space while Bo-Katan stood up and turned toward the other two males. "You two get cleaned up as well. We will have to work to do soon,"
"Elek, ner alor," The massive and muscular Feeorin replied. The three men left the room, and Bo-Katan went over to the small refresher. She didn't waste the water on a full shower and instead just dampened a towel to start wiping up the mess that Firum and Xanoc had given her body. Ursa Wren leaned in at the doorway, naturally watching the towel as it cleaned up fat globs of cum from the Human's lips and nice, voluptuous rack. The Countess found herself thinking back to their time on Krownest.
When the redhead finished wiping down her tits and pulling up her bodysuit once more, the black-haired leader of Clan Wren cleared her throat.
Bo-Katan finished sealing up her tasty flesh and centered her green-eyed gaze on Ursa.
"I have been thinking. We will need to find a safe and secure place to put on armor until we require it,"
"I already have a plan for that," Bo-Katan declared with her classic certainty.
The redhead moved over to a supply closet in the two noblewomen's shared quarters. Her hands shuffled around through some clothing, then she tossed something back to Ursa.
The woman of quiet determination looked at the article. She held a poncho, a large one that she presumed would go over her armor and helmet. Surprise burst free from her face, and her eyes narrowed sharply toward the woman she had pledged her service to.
"This… you cannot be serious. This charade will not fool anyone, Bo-Katan,"
"Of course, it will," Bo-Katan replied simply and succinctly. 'Mandalorians should not hide….'
"But-" Ursa started before the vessel around them suddenly changed angle. They heard the engines' sound diminish, and Bo-Katan realized they were close to the trade station.
"Enough. Put on your helmet and then put the poncho on," Bo-Katan growled out with some irritation. Ursa's questioning of her ways had soured the pleasure she'd been feeling after servicing her three soldiers.
Bo-Katan, Ursa, Jazmon Kast, and Zave Strard could not take a trip straight to the planet's surface. Pantora was a staunch ally of the Republic. As such, there were not a lot of mercs seen on the planet, let alone the Mandalorian variety. So, the group snuck down to the world aboard an old trade hauler. The Four Mandalorians remained concealed thanks to their suits and gadgets, so Bo-Katan didn't have to slay the aging pilot at the helm.
'The longer we remain under the radar, the better our odds of success,' She thought with steely resolve. Convincing Ursa Wren and her clan to join them had already taken longer than she intended. Any delay, no matter how large or small, meant that Maul's hold on her rightful throne would grow more entrenched. They had to act soon, with righteous fury, and she did not hold one pebble of mercy in her body for the traitors.
Later, they walked along the planet's surface after waiting past nightfall. All 'questionably concealed' with their hooded outerwear, the Mandalorian in gray and blue armor led the pack of Nite Owls for a time. Eventually, she ordered Jazmon and Zave to locate a suitable safe house or camp close to the client's home, or at least where they would meet him.
Ursa watched the Jazmon nod, her helmet still not fully repaired from the penetrating blast that had ruined the woman's eye. Then, her slate and gold helmet turned towards her leader.
"I do not think Jazmon should be out in the field. Not with that injury," Ursa said silently. Bo-Katan didn't turn to her and continued stalking through the night.
"I know her better than you. Her anger at losing her eye will be good in a battle. And the kid figured out a way to give her some impulses from her systems. Besides, they may call for delicate work…." She said curtly before focusing again on the goal ahead of her.
During their travel, only one major obstacle raised its head. It took the form of a group of four Pantoran guards asking for their identification. Much to Bo-Katan's appreciation, their ponchos made the men think they were some alien, and they got close. Knowing that slain guards would draw more attention than confused and knocked-out ones, she growled to Ursa to use stun weapons. With whipcord and knockout darts, the pair of skilled fighters made short work of the guards. Dragging the bodies behind a dumpster took some time, but in the end, they finally managed to arrive at the location on which the fixer had sent them information.
It turned out to be the lavish apartments of a Pantoran named Baron Venris Zoh, their new client. Bo-Katan didn't much care for a blue-skinned man with various golden markings on his chin and cheeks. Ursa similarly felt the same within a few moments of the Baron's chamberlain ponderously listing the man's achievements and titles.
'This man is a snob who wants us to do his dirty work for him.' Ursa thought privately as the long list of titles finally ended.
'This man better makes up for his lack of subtlety with a very handsome reward,' If Bo-Katan had not been in such a dangerous situation, she would have gut-checked the Baron and barked at him to give us the job and not his familial history.
"It is good to meet you, Baron."
"I hope I can say the same once our business is concluded, Bo-Katan. You have a good reputation though… at least among hired killers,"
The pale-faced woman with fiery-red hair could have scoffed at his audaciousness. But, suddenly, she felt awfully glad that only Ursa was around to witness her humiliation.
"And who is your companion?" The Baron asked, slowly gesturing towards Ursa.
"Another mercenary. That is all that concerns you," That amused the Baron. Then, with a slow nod, he turned back to her.
"Come, let us eat and drink. After dinner, I will go over the particulars of our arrangement," The Baron informed them both.
Ursa enjoyed the idea of a stately meal. The man traveled with his entourage, and his apartments seemed quite lavish. She was interested in testing Pantoran cuisine. Then she noticed Bo-Katan tense up.
"We came here because of a job you offered through the Undervine. Not for dinner," The sister of the fallen Duchess had no time for dinner, especially not with the likes of him.
Venris snapped his finger, and his chamberlain made a quick command, and suddenly a waitress appeared with a platter. She saw an expensive-looking bottle and three glasses. The good Baron didn't wait for them to turn down his dinner offer. Instead, he paused, saying nothing while his attendant poured his drink. Then, only after he gave the wine time to breathe and sipped from the glass did he reply.
"I can appreciate an… eager woman. But, if you are insistent on beginning without a meal, I suppose we can begin. Please, follow me," The aristocratic man said as he turned and led them to a dining room. Bo-Katan and Ursa sat across from one another, with their potential client at the long table's head.
'His guards did not sit down,' Ursa noticed, hoping that Bo-Katan did as well.
Then, Venris imbibed some more of the wine. Ursa wished she could raise her helmet to try it for one moment. Just a taste, but she knew that she couldn't.
"There is one small manner, something I could not tell the fixer earlier, so I hope that you will excuse my indelicacy,"
"Baron… Please…" The word sounded like gravel and armor as it left Bo-Katan's lips. Her patience was running thin. "Please make haste so that we can begin,"
Even Ursa had to admit that she was impressed by her friend's attempt at diplomacy.
Venris nodded, his golden eyes turning a slightly insidious shade as he looked back and forth between both women.
"I shall get to the heart of the matter. Before I give you the details, you, and your compatriot, must pledge your service to me for so long as you will be in my service,"
Bo-Katan couldn't stop herself from uttering a laugh at that. 'This imbecile must not be able to handle his wine,'
She straightened up and then stood up from the table. "We will work for you, but I am pledged to my people and Mandalore. I will serve you faithfully and loyalty for payment, but I will swear no oaths,"
The Baron looked arrogant like they had just fallen into some trap he had set up. Ursa only hoped that Bo-Katan's mind kept the grand sum of credits in mind when the man replied. The Countess did not wish to pledge anything to the man, even a false oath. But her pride might be getting in the way of her goals. Bo-Katan desperately required funds to raise forces to break Maul's rule on Mandalore. Both women knew it couldn't be done without sacrifice or making choices.
"I must apologize. But this part of the deal is non-negotiable. You will pledge yourselves to my service, or there is no job. You know, I'm glad we could get right down to business, Bo-Katan,"