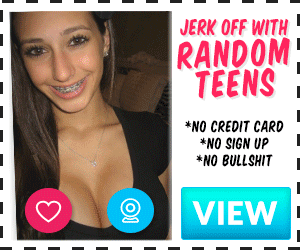 We had great sex the other night. We both took showers and I laid some thigh high leg warmers and booty shorts for my wife to wear with her sports bra. We put on some music videos while we worked on a puzzle in the basement. After making some progress on the puzzle Mrs. sat on the carpet while I sat in a chair behind her and massaged her shoulders. I really focused on rubbing the tension out. She has been under a lot of stress and complaining about tension in her back. After about 15 minuses of focused work on her upper back, neck, and shoulders, we pulled out the phone to view some porn gifs found right here on Reddit. It didn't take long for the massaging to stop and my wife to stand up and begin dancing to the music videos. Showing me her beautiful ass and sexy thighs rapped up in leg warmers. I rubbed her dancing ass hips and thighs and periodically shoved my face into her ass through her underwear. This led to dry humping on the chair and floor. The dry humping ended and we broke for water.
She sat in the chair now and we stated to kiss. Her relaxing into the chair and me over her we had a passionate make out session. I put my knee and thigh right against her pussy so she could grind on me while we kissed. Her hand was grabbing and rubbing my cock through my underwear. The arousal was reaching a crescendo. I looked at her in the eyes with my mouth open and tongue slightly out and flat indicating that I was ready to eat her pussy.
"I am going to be your slut right now. You'll be my slut later, but now I am yours. I want you to relax in this chair and get some head. I am going to eat your pussy until you cum all over my tongue, face, and fingers."
She slouched and relaxed in the chair with her head resting on the back of the chair. At this point I finally took off her booty shorts but kept the thigh high leg warmers on. On my knees like a slut should be, I put my nose right up to her pussy and took in a deep breath of her pheromones. I got slightly light headed and took an other deep breath this time my nose was so close the tip got wet from her pussy. Feeling drunk I got as low as I could and look up into her eyes and dove into to pussy. I slowly lapped up her pussy juices up and over her clit, I sucked her clit, I tongue fucked her pussy, I was giving her amazing head. Then She asked for fingers. I teased her slit and hole with my finger while I sucked her clit. She said "Fingers now", and as soon as I put my fingers in she let out a huge moan. In no time she was on the verge of a huge orgasm. With my face in her pussy I looked in her eyes and said, "Yes, baby. Cum on my face. I want your cum so bad." I put my mouth back over her clit and the orgasm started. She grabbed the back of my head and began to cum on my fingers and in my mouth. She was repeated "Oh my god, oh my god.", through grunt and moans. which turned into "don't stop, don't stop" so I kept going with my fingers inside and my mouth over her clit. The orgasms just continued. Then she started saying "I am going to cum, I'm going to cum" I kept going until her orgasm rolled into a huge back arching orgasm on top of the orgasm she was already having. I slowly pulled my fingers out and released the suction on her clit. I gently cupped her vagina with my and and kissed her thighs. She was laughing/crying in the chair. "I love being your slut." I told her.
Wow that was nice. We took a break for water and the bathroom and moved across the hall to the spare bedroom. It was her turn to be my slut. She laid on the side of bed on her stomach with her mouth open. I walked up to her face with a fully erect cock. She started by smelling my shaft and balls. I could feel her mouth suck on my left nut while my huge cock rested across her face and forehead. Then she wrapped her mouth around my head and savored my dick. She proceeded to suck my dick until I was weak in the knees. I told her "You need a dick in you while you suck my dick". She pulled her head off my dick and said "Hmm" with a smile. I grabbed the vibrating dildo and with her on her stomach I slid the dildo in her pussy and lightly ran my tongue over her ass. By the time the dildo was all the way in I was tongue fucking her ass. After I fucked her with the dildo and had my tongue buried deep in her ass I moved back to standing for more dick sucking. Again she kept her mouth around my dick while the dildo was vibrating in her pussy.
It was time for water and a new position. She took off her sports bra and laid on her back on the bed. I mounted her in missionary position our skin finally touching. We both instantly let out a big sigh. It was like coming home. After 20 years of being together and it still feels like our first time. It feels so good to have our bodies connected together fucking tin the most familiar of positions.
After fucking in all the favorite positions of missionary, doggy, and prone it was time for her to cum again. She mounted on top of me in cow girl and started to ride. This is one of my favorite positions where I relax and she gets the rhythmic movement of riding my dick. I grab her hips and ass and while she grinds her clit on my pelvic, my dick deep in her pussy. She was close but needed a little something to put her over the edge. She grabbed the magic wand that was next to the bed. She put the wand on my pelvis and sat on it. Immediately the pleasure sent chills through her body and she arched her back and started to moan. Another massive orgasm started. She let out a primal scream as she came all over my dick again. By the time the orgasm ended her clit was so sensitive she rolled off my dick and on to her side.
It was my turn to cum. I put her back on her back and fucked her in missionary again. She reached down and massaged my balls while I fucked her. Then she started to whisper in my ear, "I am ready for your cum. Please cum in my pussy. Please fill my pussy with your cum. I need your cum to fill me up." This was enough. Her whispering my ear and massaging my balls while I was fucking her. I moaned "Oh my god. Oh my god' as pumped all my cum in her pussy while she moaned "cum" in my ear. I pulled my dick out and the cum spilled out of her pussy onto the sheets. It was time to go upstairs for bed.