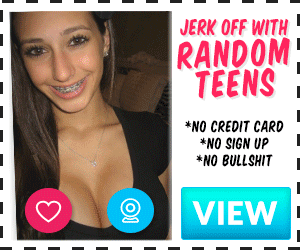 After Dana and Catherine left, Louis turned his attention to me again. He said it was my fault for him being like he was, hard and horny.
Louis fucked the hell out of me on the deck. My pussy really got a work out. The older, retired man was on fire. I was glad to hear Tina pull into the yard. She was in for it now. I needed the rest, wow! My pussy never stopped throbbing from the fucking he gave me.
I took it, all he wanted to give me. What else could I do. He was correct by saying that it was my fault for giving him those erection pills.
I didn't mind one bit, though, I loved fucking. Being fucked and ravished. Guess I turned into an old nympho by reality. I absolutely enjoyed being fucked, and Louis fucks the shit out of me whenever together.
Tina walked out from the kitchen, seeing Louis fucking me on the chase lounge. "Come on, honey, I've been waiting for you get home." Louis said to her.
"I see. Give me a moment. I'll be right back." Tina replied with a big grin.
The young woman came back in just her panties. Louis was still fucking me. Tina jumped into the pool then walked out. Louis stopped fucking me and turned his attention to young Tina.
I was glad for the break. I din't think I've ever cum so much in my life, or been fucked so hard. Maybe, though, young Joe has fucked me good and hard, and so did his cousin, Dan.
I've been fucked thoroughly and hard before, but Louis seemed to be different. Maybe it was his thickness, and age. For a strange reason, it turned me on to have this older man fuck me. Just like it turns me on on to have young men like Joe and Dan fuck me. Doing things for them that gives me that good, whorish sensation.
Louis got young Tina on a lounge chair and and ravished her young, tight body. Tina always looked overwhelmed out of her mind when this older guy put that fat cock in her tight pussy.
Tina shared with me that it makes her very horny to be naughty and let such an older man like, Louis, fuck her. Said it feels like he's way up in her tummy, her pussy being filled like never before.
Tina cums hard and often, like non stop orgasms when being fucked, and she's loud. I don't think she's capable of having quiet sex. She'd never be able to sneak one behind mom and dad's back.
Louis hung around until his boner finally deflated. It was an enjoyable day for all involved. Tina and I showered and had supper.
We were relaxing and chatting in the living room when the phone rang. It was Joe, my young fwb. He wanted to know what I was doing for the weekend.
It was only Wednesday and I hadn't thought that far ahead yet. He and Dan miss spending the weekends here. I thought they were calling to say they were coming down.
Instead, he invited to me to drive up there and see their new place. I told him I'd call him back and let him know.
More next post.