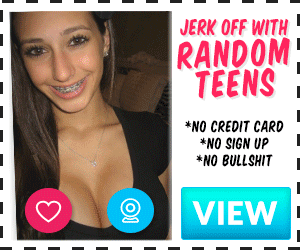 It was about two months ago that I packed up my clothes and moved into town and got a small apartment . My family owned a huge farm , wheat and cattle and we had five or six horses.
I had been in love with my sister for awhile and I couldn't risk living with my parents. My sister , Diann and I had been sexually involved for ever it seemed. The risk of getting caught was to great ,so I left the farm .
My sisters eighteenth birthday was a wonderful turning point for her and I . She and I told Mom and Dad that Diann was moving into town , we were going to share the apartment together.
Totally confused and somewhat heartbroken our parents accepted our story that we were just sharing costs while trying city life.
My sister and I were so excited , we could now be completely naked together without hiding in the barn and fucking only when Mom and dad were gone somewhere.
My sister was beautiful , she was only 4ft 10 inches but with a very athletic body ,and over sized breasts for such a petite girl. She loved to let me take he panties off and suck and lick her sweet little pussy. My cock was totally hers , she claimed that I could keep it but technically it belongs to her . I was a good brother and always let her have her way.
She was very generous with my dick. Last summer she told the sisters that lived on the nearest farm that she got to play with her big brothers dick every chance she got. Then in a mood to tell all, she described in graphic detail how I loved to lick her cunny all the way from her asshole to her clitty , for HOURS ..!
It wasn't long before I was naked with the neighbor sisters and my hot sister. My sister had me naked with a raging hard on for the three of them to amuse themselves with in record time. We all laughed and played together as often as possible.
Then something happened one night at our apartment that totally scared the hell out of us . Diann and I were on our old second hand couch .We had a porn DVD going on as we were naked on the couch together under an old quilt. My sister was holding my hard cock , I had her legs spread, one leg over mine. I had a lot of baby oil on her pussy and was gently caressing her split lips and fingering her slowly as we kissed and watched the porn film .
I wrote the details of what happened next in a former post but the event was so taboo , out of control incestuous that my conscience made me delete the story..My sister and her friends convinced me to forget feeling guilty because everything was consensual and Damm ,it was fantasticly hot .So I gave in , this is a retelling of the events.
As my sister and I were fingering and jacking, the door to our apartment was slammed open and our Father stepped in front of the couch and jerked the blanket off us.He stood with a shocked expression on his face as he looked at my fingers in his daughters naked pussy and her small hand rapidly release my engorged cock.He slammed the door closed and while looking at us he says "I've always suspected that there was something going on between you two ."
My sister started crying and covered her pussy with her hands , Daddy slowly sat beside her and put his arm around her small shakeing shoulders. She was between Daddy and me with her breasts bouncing a little as she sobbed. Daddy whispered " baby girl stop crying , please listen to me ", he leaned down and began kissing the tears from her face.
"I'm not angry with either one of you honey , please stop crying and listen to your Daddy sweet heart " Diann looked from me to Dad ," really ? you don't think I'm a slut or something ? we are in love daddy and we aren't hurting anyone " Are you really not mad , are you going to tell Mommy ? Oh daddy please don't tell her ? "
No baby girl , the secret will always be safe , he says " now I have a confession to share , as he is saying that , I watched his big weathered hand slide up my sisters inner thigh and rest on her small hand . Her hand was covering her recently waxed bald pussy . She quickly looked up to his face then back at her cunny , " daddy , what are you… his fingers pushed her hand to the side and now were softly caressing her puffy cunnys lips .
In a deep whisper Daddy says " oh baby girl , your daddy has always wanted to touch you down here , and I dreamed of kissing your prescious pussy when you grew up , Please honey let Daddy touch you ? " Really daddy ? , I've had naughty dreams about you accidentally seeing me naked…it made me so wet daddy.." she is smiling at him and I noticed her legs spreading wider for Daddy's big hand.
Diann looked at me in a questioning way , as if to seek my approval.I grinned at her and at our Father and said" I think our Daddy deserves to be happy, and I'm all for it , but it's your decision honey .
Diann moved a little and put her head on my lap , she swung her legs up and now she was completely spread wide open next to Daddy, the over head light was shining on her glistening wet hot pink pussy . she says " thank you daddy for wanting me , please daddy , please touch me here , she was holding her cunny lips apart with her fingers..
Daddy dropped to his knees in front of her on the couch and his face went to his daughters excited cunny .He began kissing and licking her from her dainty little asshole up through her wet folds..My sister was moaning and her legs were twitching and bucking uncontrollably as daddy ate her pussy, OMG daddy! don't stop…
Daddy stood and down his pants went in a flash , my sister and I stared at his huge vein covered hard dick , he got on his knees on the couch between her legs and started rubbing the precum head on her cunt , up and down through her cunnys lips faster and faster, my sister was jumping her ass up to meet his melted steel hot dick..
She cried out, oh daddy daddy! I'm cumming, she began squirting all over his cock and balls.. " Oh fuck baby girl" he hissed as milky hot cum shot all over her , rope after rope ..I got splashed by being so close…
It was the most intense thing I had ever watched . After they recovered thier normal breathing , my sister says to both of us ," daddy and big brother , ? I love you both so much , can we do this stuff again.. and maybe more things ? " Daddy and I smiled at her and Dad spoke us both when he whispered " we are going to always make you happy baby girl" and he and I both kissed her cheeks.
( All characters are over 18 years old)