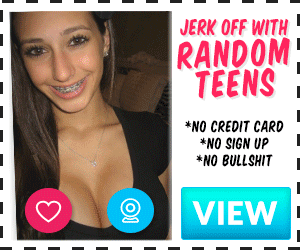 So back when I was a Sergeant in the Marine Corps going through a year-long school on an Air Force Base I had the craziest experience with some fun Air Force girls.
The night started with me going out with several friends. We were all having a good time when I got a text at around 1:30 a.m. from a female classmate (AL) (we were very flirty with each other during class proir to this)asking me what I was up to. I text her that I was out with my friends at a nightclub and that we were all going to go eat at the Waffle House down the street.
After finishing my meal, I get a call from AL asking once again what I was up to. I told her that I had just finished my meal and was about to head back to the base for the evening(it was almost 3am). AL then insisted that she and her friends pick me up to go have more fun.
So I told my friends I would catch up with them and waited for the girls to arrive. Next thing you know I'm in the middle of the back seat of a small car with four girls. AL started getting handsy and of course I reciprocated. Then I realized that the car was headed towards the base and the girls all told me to act drunk when we went through the gate. The girls gave some sob story about how I was drunk all alone at Waffle House and they were going to drop me off at my barracks. You could tell the gate guards were hesitant but the girls somehow convinced them that it wasn't a big deal. So the gate guards let us through.
Next thing you know, we are pulling into the parking lot of my barracks. AL and I get out of the car on one side, and her other friend who was in the back seat with us gets out of the side of the car. So here I am thinking fuck yeah I'm going to have a threesome tonight as AL starts kissing on me as we walk to the room and her friend follows.
I threw open my door and immediately AL and I were on the bed making out and stripping clothes. I start wondering where the friend is and notice that she has gone to my restroom. At that same moment I hear my head mate yell what the fuck. This was immediately followed by him saying "you dirty fucking bitch, suck my dick you fucking whore."
Turns out AL and her friend had planned all week to hook up with both of us as we usually hung out together. We both fuck these girls in every position possible for the next couple of hours. The girls seemed to be having a competition on who could be the loudest and have the most orgasms. Well around 8:00 a.m. AL and I started to crash out and she was being very cuddly. Then out of nowhere my headmate being the asshole that he is, told her she needed to get the fuck out and that she was nothing but a whore. Needless to say AL and her friend had to do the walk of shame out of the barracks. Talk about a very awkward Monday in class afterward. The spark and flirtiness between AL and I was over after this and she told me she thinks US Marines are just assholes. I mean I couldn't disagree.