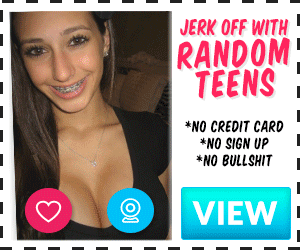 This is a true story. I changed the names of all and some details to disguise the identities of those in this story. The dialogues are to the best of my memory. It has been more than 45 years since this happened so I hope you will cut me some slack.
\[Background: In 1978 I was involved in a hot wife/cuckold/bull relationship. Janet was the hot wife; Derek, my boss, was her cuckold husband. Our HW/C/B relationship had been on and off for more than two years. If you want to read about my experiences with Janet and Derek they are on my profile page.
This is the second of two stories focused on my initial times with Janet's BBW MILF BFF. Part 1 told how Connie and I initially got together in her home as her husband slept off his drunk. That epistle is also on my profile page. Part 1 ends with Connie not being ready to have sex with me and her sending me back to Janet with blue balls.\]
**Connie and I, our second time together**
Over the next month I thought about (obsessed over) what happened with Connie that evening. I wanted to take and use her big luscious body. I loved the idea of fucking her in her house while her husband slept just down the hall. It had been a long time since I wanted a woman as I did Connie.
Janet called me a few times to fill me in on her conversations with Connie. She relayed that Connie enjoyed being with me (meaning sucking my cock) but was just overwhelmed with emotions: she loved Carl, she needed sex, she loved my cock, her husband was so close. It was all too much and it happened too fast.
Janet visited me a week before the next cookout and we enjoyed a round of sex. (Yes we sometimes met without Derek's knowledge.) In our afterglow she told me Connie wanted to try again. Janet had urged Connie to call me but Connie was too embarrassed at her behavior to do that. Janet told me Connie confessed she had been thinking of how things unfolded and, as she replayed them in her mind, she became convinced that she could and would actually enjoy sex with me if I was willing to give her another chance.
**We give it another try**
The next cookout at Janet and Derek's home was on a warm August day. People were dressed in light summer clothing. Including Connie. As usual Connie was looking very sharp wearing a brightly colored low cut top showing some eye popping cleavage. She seemed unusually cheerful and was very attentive to Carl at first making sure he had a beer at all times. Later, when Carl was clearly drunk, she left his side and began to circulate with the others.
At one point, when Connie walked past me in the kitchen, she took my hand and gave it a squeeze. Later still, as she and I were watching two couples playing horseshoes, she backed into me and slowly rubbed her ass against my crotch. I wanted to put my arms around her and cup her breasts. But, since about twenty people were near, I could only drop my hand to the side of one of her hips and help her gently rub her ass against me.
As darkness fell, it was time to get Carl home. Connie and I helped Janet clean up the outside tables and bring in the left over food. Janet grabbed our arms and told us to get take Carl home. She also whispered to us "Have fun".
Connie and I got Carl into the back seat. She kissed me on the cheek, started her car, rolled down her window and said "Let's get him in bed".
I followed her to their house and we got him into bed. As we did the previous month, while I got him out of his clothes Connie got a glass of water, some aspirin and two of the 'sleep aids'. She cajoled him into taking the pills and then bent over him to kiss his cheek and said in a low voice "I love you so much". She straightened up and we left him to sleep, turning out the light and closing the bedroom door.
We walked down the hall hand in hand to the living room and immediately started to make out and touch each other. No chit chat this time.
I unbuttoned her top and began playing with her big boobs taking my time. (We had to give the 'sleep aids' time to take effect). I played with one boob and switched to the other. We were swapping spit and occasionally kissing each other's face and neck. Connie leaned back to give me more access to her chest as we kissed while she ran her hands up and down my arms and across my chest.
We both got worked up. Connie started making little sounds as we kissed. She put a hand on my crotch and felt my boner. After squeezing it a few times she got up saying she needed to check Carl. She was gone for fifteen or twenty minutes. While she was gone I leaned back and began to rub my cock from the outside of my shorts. I wanted to be hard for her. Plus I just like being hard.
Sometime later I heard her walking back down hall making click-clack sounds. Mmm, the tell tale sounds of high heels. I turned and saw Connie in a black silky robe, high heels (yep) and stockings. She had teased up her black curly hair and put on red lipstick. She was pushing all of my buttons! Damn she looked good.
I got up and met her at the entrance to the living room. We kissed with passion. Desire. Lust. She smelled great with a mixture of perfume and her natural body smell. I grabbed her ass as we kissed. She had big soft ass cheeks that I caressed and squeezed.
I undid the sash of her robe and pushed it off of her, dropping it on the floor. Fuck! What a sight. Her big mommy tits were spilling out over top of a black lacy bra that was probably a size or two too small for her! She had on a black garter belt and suspenders. She had a red G-string panty covering her pussy and pubic hair. Normally I like athletic women. But Connie's big body in that rig did something to me and my cock.
\[I found out later Janet had told her about my fetish for garter belts, suspenders, stocking and high heels. Connie had bought the entire ensemble just for me. What a sweat heart she was.\]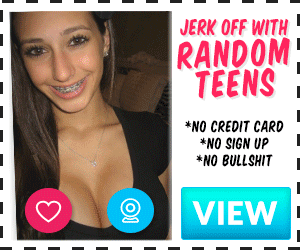 I kissed her and started playing with her big soft tits. I had been with women with big tits before. These were different. So soft and heavy with extended dark nipples. She put her arms around me and kissed back. We pressed against each other as we kissed, my hands exploring her ass. I enjoyed the kissing and ass fondling but wanted more from her.
I lead her to the couch and I sit down placing her in front of me. I untied her panty strings and pulled it down off of her. Fuck me! She had a black pelt of pubic hair. And her smell! She had the best smelling pussy I ever experienced. It smelled like sex; it smelled like a woman in heat. I told her to spread her legs and I leaned forward.
I started licking her. She was dripping wet. She had soft, fat pussy lips that I sucked into my mouth and tongued. I lifted my face from time to time so I could lick her clit and suck it into my mouth. Then it was back down to work on her pussy lips and lick her slit.
I took my time and gradually worked my way down to her entrance. I slid down onto the floor and she bent down and forward to get her pussy mound on my face. I gripped her ass and held her tight as I got my tongue inside her tunnel. I slowly moved my tongue around inside her as Connie pressed my head to her pussy.
Connie was mumbling and saying something. And she wasn't being quiet. I don't know what she was saying and I did not care what is was. I was lost in her taste and smell.
I stopped licking and tonguing her; I told her to sit down to the couch and spread her legs in front of me. I went down on her, determined to make her come on my face. I fingered her hole, licked and sucked her lips and clit. I looked up to see her playing with those monster tits. I ran my pussy playbook on her. Finger the hole, lick and sometimes bite her lips, suck her clit. Put a second finger in her, twist it around, search for her G-spot.
I could tell Connie was close. I stopped and told her she tasted great. And resumed and went to town on her clit with a vengeance. She started to shake and yelled out something. I don't remember what but I do remember she was loud! She grabbed my head and held onto my hair as she wrapped her legs around my head. She calmed down and I moved up to kiss her. She kissed me and licked around my lips.
I stood and moved to sit beside her. She fell against me and moved her left hand went to my erect cock and began to lightly play with it. I stroked her beautiful hair. (I probably got her pussy juice in her hair. Maybe Carl smelled the next day.) We stayed like that for a short while. She looked up and kissed me before she slid down to the floor and started sucking me. She was slow and deliberate. It felt good but I had been hard for a while. I want to fuck her.
I grabbed her hair and lifted her head up off my dick. I swung a leg up and over her head to I could get up; I helped her up and walked her to the end of the couch. I pushed her head down telling to keep her hands on the arm rest. I began to run my hands over her ass. Again, not something I usually did, but her ass seemed so sexy to me. It was round, up in the air. The garter belt, suspenders and the tops of her stockings framed her ass cheeks. Her heels made her legs look so long. I ran a hand between her legs to her vulva and held it firmly. She moaned.
I couldn't resist. I started spanking her ass. I had never done that to any woman. Never thought about it. But her ass looked so available; it looked so sexy! She yelled out with each smack. I loved how she was submitting to me. I noticed red marks appearing on her cheeks. I felt fantastic; I was using Connie for my pleasure.
I stopped spanking her and got my cock head wet with her pussy juice and pushed it in her. I didn't take my time. I had been hard for sometime and I wanted to shoot my cum into her cheating married cunt. I fucked her hard and fast. She was babbling – I couldn't understand her.
I was gripping her hips as I slammed into her as hard as I could. I was fucking her without a condom; it had never occurred to ask her about birth control. I didn't care. I just wanted to fuck and come in her.
Connie got wound up fast and her sounds got louder. I noticed her wedding picture on the wall we were facing. She looked so happy standing next to Carl, her bright smile a testament of her love for him. I grabbed her hair with my left hand and lifted up her head. I told her to look at the picture. She moaned and said "Oh no". I asked if she was looking at her wedding photo. She said she was. I told her she looked beautiful and sexy in that picture.
I asked her if she liked me fucking her. She said "Yes". I asked her if she liked cheating on Carl. She did not hesitate, she said "Yes". I told her to say it louder. She said "Yes I like cheating on him". I asked why, she answered with "He doesn't touch me anymore. He says I am fat". I asked if she wants me to come back and fuck her again. She moaned. I said "Say it"! She said "Yes I want you to come back and fuck me".
I reached down with my right hand and started to slap her right tit. I was slapping it hard. Connie let out a loud "Ooooh". I pinched her nipple and pulled on it. She yelped. I asked her if her pussy was mine. She nodded. I told her to say it. (I was so close to cumming at this point. I wanted her to give herself completely to me.) She said "Yes it is yours".
I told her "Look at your wedding picture, Connie" and then "Take it" as I started shooting cum into her. She began screaming. I clamped my right hand across her mouth. She screams into my hand for seconds, shaking. Fuck it was hot! I owned that married pussy. In her own house. As her husband slept down the hall.
When Connie stopped trying to scream I let go of her hair and bent over her. I lifted, held and gently massaged her breasts. We stayed like that for a while both of us breathing hard. As I softened I pulled out with a 'plop'. She almost collapsed. I steadied her and turned her to kiss me. What a kiss! She rammed her tongue into my mouth and grabbed my cock at the same time.
We kissed for several minutes I guess. She pulled away and ran down the hall to a bathroom with a hand covering her pussy. I picked up Connie's robe and went to the couch. I was spent. I could smell her sex scent coming off my hands, mouth and dick. I felt very, very satisfied.
Connie came out of the bathroom with a hand cloth and a towel. She cleaned my cock and dried it while chattering away. She told me how good it was, she hadn't had sex for years, how glad she was Janet had loaned me to her. (I was a sex object!). I didn't care about any of it. I just wanted to know I was going to fuck her again.
I asked she wanted to see me again. She laughed, gave me a kiss, a hug and said "Of course". I got dressed and she put on her robe. We walked hand in hand to the front door. I opened it and pressed her into the wall as I kissed her. I put a hand inside her robe and held her pussy. Although it was dark anyone passing by could have seen us. Connie didn't care. I said good bye and went back to Janet and Derek's home.
When I got there Janet was waiting for me. We kissed and we went upstairs to the bedroom. And I told Janet all about it.