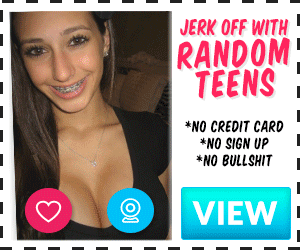 It was still raining on my drive home from Jimmy's. I was hungover and caught somewhere between horny and annoyed. I had not cum from the morning romp with Kevin despite coming so close. I was slightly on edge. My head was throbbing from my drinking binge the previous night. My mouth was dry and tasted of cotton. The jerking wiper blades were annoying me to no end. Productive task number one would be to learn how to change my wiper blades when I got home.
I pulled into the garage making sure to shut it behind me before too much water leaked in. Courtney's car was gone which made sense as it was already nine in the morning. My flip lops and sweatpants were wet from the run from Jimmy's building to my car, but I was determined to accomplish this first task to kickoff my day.
The box containing the wiper blades was at the top of the shelves in the garage. Usually there was a step stool next to the shelves but it was no longer present. I placed one foot on the bottom shelf and used it to push myself up higher to grab the box; however, the shelves began to tip toward me and my car. I let out a scream and let go of the shelves, cuasing my body to fall hard to the ground. A small toolbox and a box of spare kitchenware followed me to the floor with a crash. Luckily, the shelves steadied themselves before tumbling on top of me.
I picked myself up and began to collect all the spare items which had either fallen to or broken on the garage floor. The fall hadn't hurt me but it did shake me up. I could feel tears welling up and I pushed them back down in a show of mental strength. My emotions were uneven already this morning and there would be no crying in the garage.
"What's all the racquet in here?!"
The voice startled me. Trevor had a way of doing that, but today my nerves were oddly even more wired.
"Can you please help me?" I asked Trevor in exhausted, begging voice.
"You are so helpless Kelly."
"Not today Trevor," I whined. "I'm tired and cranky and just want to get wiper blades on my car."
"Wiper blades?"
"Yeah. You know the things that go whoosh, whoosh to wipe away the water," I said sarcastically.
Trevor shot me a look that indicated he did not appreciate my smart ass response.
"Where is it?"
"Up there, in the brown box," I replied.
Trevor's height and long arms made fetching the box an easy task. Sure enough the wiper blades were where I recalled.
"Want me to change them for you?" Trevor asked.
I was shocked. Not many men had offered to do such things for me. I felt a tingle in my heart and my stomach as he replaced my wiper blades in what seemed like five minutes. I couldn't help but think it would have taken me closer to an hour, if I even figured it out.
"There you go," Trevor said, moving closer to me and wrapping his arms around my shoulders.
He looked down at me and then kissed my forehead. My butt and back were getting wet from being trapped up against the car by Trevor's body but I didn't care. I felt loved. I felt taken care of.
"Trevor…" I murmured.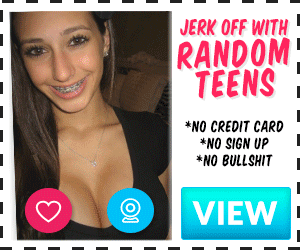 "Yes?"
"I'm falling for you."
Trevor leaned down and kissed me hard. I wanted to discuss my feelings. I wanted to discuss 'us.' But Trevor had other plans and I couldn't blame him. The tension had always been strong between us and these new found feelings of mine had only intensified it. It was clear he wanted me as much as I wanted him.
His hands roamed feely all over my body, up my shirt, along my ass, down my pants. His tongue was more intimate, intensely tangling with mine.
He pulled his lips from mine, spun me around, and pulled down my pants in one continuous motion. I heard his shorts hit the garage floor and braced myself. If he had kissed me that intensely, I could only imagine the fucking I was about to receive.
Trevor pushed into me surprisingly hard, pressing me briefly into the side of the car. I lifted my hands up and braced myself on the side of the hood as he pushed into me over and over. I fought the urge to tell him I loved him but the combination of my feelings and the sex pushed me close to revealing it. My moans filled the garage as Trevor filled me. His mouth met my ear, first licking it, and then biting it.
"This bring back memories of Brandon?" Trevor whipered in my ear.
I was shocked. I was having an intimate moment with Trevor and he was whispering about his friend fucking me weeks ago. Did he find that erotic? Wasn't he mad or jealous?
"I bet you'd like both of us, wouldn't you?"
I attempted to ignore him. What was a special moment was now becoming confusing for me.
"You insatiable minx. You'd be such a slut for us."
I suppressed my desire to yell at him. His words were not turning me on, especially after I had begun revealing my true feelings for him. As he whispered dirty things in my ear, I moaned to drown them out. At this point I just wanted Trevor to cum. A short bit later he complied.
I bashfully pulled up my sweatpants and went to walk inside the house, but Trevor's hand grabbed my arm. He pulled me close to him yet again, his hands using my ass to pin my body up against his. He leaned down and kissed my lips again.
"I can't suppress the things I want to do to you. With you. I want to try it all."
"So move into a place of your own Kelly," he whispered, "because I'm falling for you too."
The post Confessions of a West Palm Slut – The Rising (Chapter 29) appeared first on Hot Indian Sex Stories | Hindi Sex Stories.