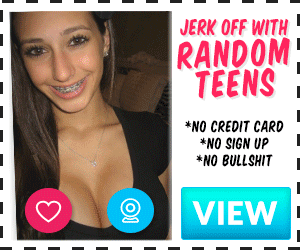 It was a Tuesday night. It was late, bearing down on midnight. The rain was making my drunken drive into the city more harrowing than it needed to be. My windshield was fogged up and the wipers were clunkily jagging back and forth, partially broken and mostly irrelevant. I had bought new wipers but I had no idea how to put them on the car properly so I was making due under the current circumstances.
The parking situation wasn't much better. Most people stayed in on this rainy night and street parking was scarce. I found a spot after driving around for twenty minutes but, after realizing I had forgot an umbrella, I was required to run three blocks in a downpour to the apartment building. After a soft knock on the door, it swung open.
"What took you so long?" Jimmy said as he let the door go and walked back to his familiar spot on the sofa.
"In case you haven't noticed it's storming outside Jimmy."
"Yeah, I noticed. You're soaked."
"Can I grab a drink?" I asked.
"Haven't you had enough?" Jimmy shot back.
"Yes or no?"
"Sure. Help yourself."
I walked into the kitchen and noticed how little had changed. There was food laying on the counter and fruit flies swarmed an overflowing trash can filled with what looked like chili and a used condom. The visual combination was making my already queasy stomach churn. I poured what was left of the vodka into my cup, mixed it with some warm cranberry juice that had been left on the counter, and sauntered into the living room.
I took an exaggerated swig of my drink, placed it on the coffee table, and straddled Jimmy as he sat there stoic on the sofa. i pulled my shirt over my head and off, exposing my braless breasts.
"So, we're getting right to it?" Jimmy asked, or perhaps stated.
I had leaned forward, burying his face in my chest to keep him from talking further. Jimmy's mouth kissed my cleavage before roughly sucking each nipple as I hungrily gyrated on his lap. His dick was already hard, a testament to my hip movements and sexuality.
I climbed off Jimmy and pulled down my sweatpants and panties. I then bent down and pulled off Jimmy's shorts. I had missed his eight inches and the way he used to fuck me. With Jimmy it was always love-hate but tonight it was just going to be love…or fuck.
I straddled Jimmy once again, this time grabbing his thick cock and aligning it with my pussy. Like old friends, they wasted no time accepting each other. Jimmy filled me so well and he knew it. I rode him sensually, my hips devouring and milking his dick. Jimmy's left hand grasped my tit while his right reached up and squeezed my neck. He was aggressive, but so was I tonight. I rode him harder and harder, expecting him to cum but his stamina was impressive.
I removed Jimmy's hand from my throat and climbed off of him. I turned my back to him, positioning my legs between his knees and lowered myself onto his cock once again. Jimmy's dick always felt better entering me from behind and this reverse cowgirl position was hitting the spot. I felt Jimmy's hands spread my ass cheeks, giving him a better view of his dick sliding in and out of my pussy. My legs were getting tired from all the bouncing but it felt so good I didn't want to stop. Jimmy's hand reached up and grabbed my hair, yanking my head forcefully back toward him. I stopped gyrating and paused there, my legs shaking violently as an orgasm shook my body.
Then Jimmy stood up, his dick still inside me, and turned me to my right. We then both fell onto the sofa on top of the pillows we had moved while fucking. The pillows had perched my pussy and ass up nicely for Jimmy who was now fucking me so hard my whole body was driving down in the pillows and cushions. I came a second, then a third time, before Jimmy pulled out and came all over my ass and lower back.
I laid there, exhausted, happy. It was exactly what I had needed.
I woke up to a hand lightly slapping my butt.
"Kelly…wake up…"
My eyes were blurry and my skin cold. I rolled over, still foggy-eyed, and quickly realized I had passed out immediately after sex with Jimmy. I was now naked on my back on the sofa. Kevin was in slacks and a button down shirt. He looked good. I doubt I could say the same for myself.
"When did you get here?" Kevin asked with a whisper.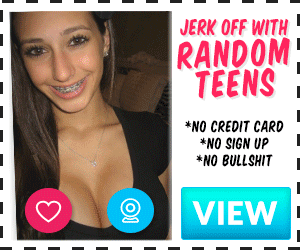 "Midnight?" I answered, questionably and groggily. "What time is it now?"
"It's seven forty-five in the morning. Aren't you cold?"
"Yes," I slurred with a smile, likely still drunk from the previous night. "Why don't you come keep me warm?"
I had reached down and pulled him on top of me. My strength had caught him off guard.
"Kelly, let go. I have to go to work soon."
"Skip coffee. A workout stimulates the body more in the morning anyway."
"Kelly…"
I had grabbed his hand and guided it to my vagina. Together our fingers felt my wetness, felt my lips, felt inside me. A man's willpower all but evaporates in the presence of pussy and Kevin was no different. I unbuckled his belt and Kevin did the rest. He shoved his mostly hard dick between my legs and inside of me. I pulled his head forward, kissing his lips as his waist repeatedly pumped between my legs. His thrusts weren't long and rough like Jimmy's. Kevin's were quick darting thrusts, like a rabbit. His tongue filled my mouth as my moans filled his. Kevin's weight was now on top of me, his tongue and dick inside of me. It was a great feeling and I could sense an orgasm building. However, before I could climax, Kevin pulled his dick out of me and jerked it to ejaculation onto my stomach.
"Damn it Kel! I have cum on my shirt. Now I have to change."
"Wasn't it worth it?" I asked, while using my fingers to play with the cum freshly sprayed on me.
"I suppose so. But I do have to get to work, so I can't stick around."
"That's ok. It was fun while it lasted."
Kevin changed his shirt and left for work. I debated going to lay in his bed. I loved the smell of him and his sheets and another hour or two of sleep would be ideal. Instead, I got dressed and walked to my car. On the drive home I decided today would be a new day. I would find a job. I would clean my room. I would start looking for an apartment. I had been fucked. I had been satisfied. And now I would be productive.
The post Confessions of a West Palm Slut – The Rising (Chapter 28) appeared first on Hot Indian Sex Stories | Hindi Sex Stories.