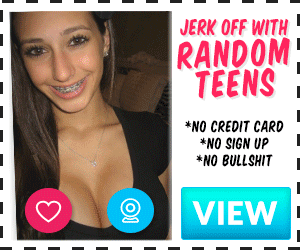 I have filled you in on Lexi, daddy, and prof up through a couple of weeks ago and my slutty weekends in the last few posts (bachelor party and Miami). This was intended to just be a catch up post on everyone else. I thought it would be short and simple and something I could do easily during prep for finals. But fate intervened and threw me a curveball as usual. But i cannot be studying 100% of the time so I've been writing too. But it may sound a little brief compared to my usual posts. It is more of just what happened and less of my thoughts and conversations.
After finals I promise a comprehensive update for everything since.
**Kevin:**
Kevin (Brian, Blake and Brandon's dorm friend) had hit me up after spring break (cuz I gave him my number) and for a few weeks I was sucking him off in his dorm after his girlfriend left him frustrated again and again. I was visiting Blake usually, and I made sure that Brian knew I was going to see Kevin when I left their room. But if you read my post (part 9) about running into my track coach at the strip club, I found out that Kevin had spread rumors about me sucking off 5 guys in the dorm. I suppose since it was true more or less (4 guys, not 5) it's not a rumor but I was not happy that he was talking about it to the entire track team apparently. So the following week when he hit me up as usual I ignored his text. He hit me up again and said "Just wanted to let you know we broke up. So I'd love to see you, you know." I texted back this time and said "Ohhhh I'll be right there. I'm so horny. Do you want to fuck me now?" He replied "Yeah girl come on down and let's get busy I'll treat you real good." I responded "Can't wait I've wanted to fuck you for a long time." So after leaving Blake's I headed down one floor to Kevin's room. He answered the door wearing only some track shorts and his semi hard cock evident through his shorts. I looked down and then up and he said "Come on in baby." I said "Mmmm that cock looks nice baby…..and I'm sorry you broke up. But next time don't be fucking telling everyone about the girl who sucked off 4 guys in the dorm. Now you get nothing. Take care of that hardon yourself asshole!!!" And I left giving him the finger as I walked away. I heard him say "Awww shit…" as he closed the door. Ha!!!!
**Blake:**
Meanwhile I was still acting as a dating guru and sex surrogate for Blake. I checked on him at least once a week. He had progressed to a few dates with the gamer girl he liked and they were making out and stuff but it was slow. He said he still was not comfortable initiating sex so they were kind of stuck. I tried to help by giving him advice but it was sort of futile. So in the last two weeks or so we acted out a few random unplanned scenarios where he would make some moves on me. I was just trying to get him comfortable touching a woman and not being so awkward about it. This invariably ended up with him feeling highly aroused and so I started giving him blowjobs again just to give him some relief. This was after I cut Kevin off so I was still getting my cum fix. His gamer girl Kennedy believed we were strictly platonic friends so she had no issue with us hanging out. And it had the added bonus of driving Brian insane as his somewhat nerdy and young roommate was getting free blowjobs and he was getting little to nothing from his girlfriend or me. Well anyway, after maybe 5 or 6 weeks of dating Kennedy, Blake just told me this week that they finally had sex. He would not divulge any details but he said it was great and he was really thankful for all the help getting there. I did not want to disrupt a truly good thing for a great person so I told him we should not see each other any more unless with Kennedy (and I mean non sexually). I'm not trustworthy really. And despite my presentation of my actions in this story as being altruistic, the honest truth is I wanted to help him but sometimes I just needed a cum fix. So it helped me too. I'm a cumslut with a heart, what can I say?
**Anna and Jeremy:**
My favorite incestuous couple brother/sister Anna and Jeremy have settled into their apartment and are living as a married couple. Everyone there simply knows them as Anna and Jeremy with the same last name and she wears her grandmother's wedding ring her Mom had given her so everyone assumes they are married. She says they intend to live that way, and have made many friends already who they hang out with as couples. Anna's legal concerns have disappeared when she found out in the state of Virginia brother/sister incest is only a misdemeanor. The only thing to mention otherwise really is that they have invited both me and Lexi to come visit them this summer. We definitely both want to go – lucky Jeremy. They have a guest room and want to go to the beach and have some fun. Unfortunately I checked and apparently there are no nude beaches in Virginia and they even have laws about no thongs at Virginia Beach. Ugh. So repressed. But I'm sure we will have a lot of fun anyway indoors.
**Alex and Marcus:**
After spring break Alex had fucked me and really got off on the story of me and Lexi hooking up with three black guys on the cruise. Just a week later I told him I was going to Dallas to fuck another daddy. When I got back he again fucked me and was really dirty and nasty with me as I regaled the story of Dallas daddy (John) using my holes repeatedly and how thick his cock was. He seemed to fuck me harder and use me more when he knew I had been whoring and in fact he told me to seek out more daddies to fuck. But with John unable to get away until July for a conference and Bruce an unknown quantity at that time I had to get creative. More on that later. He probably would have got off to knowing I was fucking my dad again recently, but I was not really telling anyone that. Only three people know: my bestie Lexi, my neighbor Roger, and Lexi's dad Bruce.
But the next week Alex seemed to have solved that issue for me. I had been blowing Marcus on occasion and we had the one threesome several weeks back. But now Alex said that Marcus had ended it with his side piece and wanted to fuck me regularly too. After fucking me Tuesday Alex inquired about making Marcus a regular fuck buddy too. I readily agreed. The only issue was his wife, she is a serious stalker because he is a serial cheater. But once she is at work (RN) she cannot leave but will check on his location. So on Thursday they went to lunch except they just left his phone in the car and I picked them up and drove them both to my apartment. We did not have a lot of time so I immediately got naked. I had a surprise for Marcus. I had used my temporary tattoos and had I❤️BBC on my upper tit and a Queen of Spades (Q inside a spade design) on my ass. Marcus loved it and laughed. Alex seemed to use it as motivation to also fuck me hard. I sucked them both and then they immediately put me on my knees and spit roasted me swapping ends after a few minutes. Alex called me a "black cock whore" and slapped my face with his dick repeatedly too. Then Alex pulled me onto him and I rode his cock and sucked off Marcus standing beside me. I was already in heaven and I looked up at Marcus and said "Fuck my ass baby." He said "Oh you a DP whore now? Mmm yeah I'll fuck your ass bitch." The last time we had a threesome I was an anal virgin. He moved behind me and entered my ass. I screamed out "Oh fuck yes!!!!!" They started fucking me hard and fast pumping me full of cock. I came in no time groaning "Oh my god my fucking cunt, I'm cumming!!!!!" I thrashed and my legs quaked and my holes clenched in spasms. I was a limp ragdoll now and they kept at it until Marcus came in my ass. Alex was now being very rough and smacked my face calling me a whore and pumping my cunt as Marcus spanked my ass and pulled my hair. Alex said "Oh yeah….swallow my cum bitch…. You dirty slut….. Oh yeah fuck that cock….. Arggghh I'm gonna cum" and I hopped off and spun to swallow his cock as it spurted a huge load into my mouth. Some ran out onto him and as he subsided I licked it all up. They left me limp and fucked out on the bed as they cleaned up. Then they each threw $200 on the bed. Marcus said "I'll hit you up again ho." And Alex said "Good job slut, don't forget I'm your daddy though" and smacked my ass. If you only knew Alex.
Well the following week (the next day actually) was when I had my medical issue with the burst ovarian cyst so I was out of commission early the following week. So on Tuesday Alex came and brought me lunch (Chick-fil-A my comfort food). We talked that day and he filled me in on his home sex life saying it had continued to improve. He said he got her a vibrator and she responded well. He just kissed her and said "for you" and did not pressure her to use it. And he was not sure if she used it alone but they had used it together a couple of times and she just seemed much more open minded and sexual. By Wednesday I was somewhat recovered and feeling horny. I actually masturbated for the first time since Friday albeit gently and external only. I hit Alex up to come the next day and fuck me. It was a test drive of sorts because daddy was coming for Easter weekend and I wanted to see if I was up for sex and how much. He was very gentle and it was nice. More akin to making love with kissing and stuff. I'd be lying if I said I was not feeling something for him, but it is what it is and we can't go down that path. He asked how it was every step of the way and made sure I was comfortable. Everything seemed to be in working order and I had no pain during or after, but I did not orgasm with him. And he pulled out so as not to add to any possible chance of infection in there. Sorry for the gross dose of reality but it was necessary.
By the following week I was ready to be fucked silly. Daddy had fucked me all weekend and so there was no need to be gentle. I was hoping I did not have to instruct Alex but unfortunately he was in the loving gentle mode. I kept telling him to fuck me harder and I really needed to cum. But it wasn't working and I was getting pissed off. I may have miscalculated, as I am known to, but I had an evil idea and I tried it rather spontaneously. As Alex was fucking me from behind I said "Mmm yes, I love how you fuck me *John*." He stopped cold and said "What did you say?" I said "Uhhh fuck me Alex…" He said "No…. you said John. You fucking whore you can't even keep straight which dick is in you!!!" He pulled out and grabbed my hair roughly and said "What the fuck is my name whore?" I looked up at him and smiled wryly and bit my lip saying "It's Alex, daddy." He looked at me and said "Did you do that on purpose bitch?" I shook my head no looking up all innocent and he said "Bullshit you fucking cunt. You want it rough bitch. You got it." I felt a lump in my throat as I realized I might have fucked up.
He grabbed me roughly and pulled me up. He looked me in the eye and said "Safe word bitch?" Despite my concerns now about how rough he might be I shook my head no. He slapped my face and said "Close your eyes slut. Hands behind your back." I did as I was told. I could hear him rustling through stuff and then he came back to me. He tied my arms with what felt like his necktie. Then he bound my arms further up with something else I think one of my belts. He then used a scarf from my closet to cover my eyes and tied that. He moved to the front of me and pinched my nipples roughly saying "You whore is that what you want?" I moaned. Then he grabbed my cunt and roughly jammed three fingers in and started thrusting them in me hard, banging against my clit. I was soaking wet now and it felt amazing. He pulled his fingers out and jammed them in my mouth saying "taste your cunt, bitch." I licked and sucked them eagerly. He said "stay here" and went to the kitchen. I had no idea what he was looking for. But I was very excited.
He came back and I suddenly felt a sharp pain as something clamped down on my right nipple harshly. I grimaced and and gasped and then I realized he had grabbed my stash of old style wood clothespins. I use them instead of chip clips for bags, my mom's cheaper solution as you can get like 50 for a few bucks off amazon. But that meant he had 40+ clamps to use on me. Sure enough a second one clamped down on my left nipple. And then more started pinching as they were attached around my nipples and tits. I was in agony but soaking wet, my mouth hanging open as I could barely focus. "Nothing to say now dirty slut? Hmmmm?" he said. "But I'm not done with you whore." Then I felt a pinch on my clit as he used one on my clit. That sent shivers through my whole body. He followed that by attaching more to my cunt lips as well. The pain was easing into a low all over feeling of warmth oddly. He pushed me down on my face, ass in the air and said "Now for your punishment phase." I heard him grab his belt but I was gone as the act of pressing my boobs into the mattress caused several clamps to snap off in excruciating pain bringing tears to my eyes. I was worried he might punish me more for that but he was focused on my ass. He used his thick belt to start smacking my ass. It was the hardest he ever whipped me and it stung with each smack. And several times he smacked my engorged pussy lips too. But the combined pain had reached a point where I was almost oblivious. He whipped my ass hard and after 10 or so he said "What's my name whore?" I said "Alex" weakly and he said "That's right. Don't you fucking forget it." He smacked me two more times and then stopped. Suddenly I felt his rigid cock enter me, he had been turned on by beating my ass.
He fucked my cunt hard and I was dripping wet. I felt an involuntary orgasm suddenly cause me to have tremors. He pulled out and said "No fucking enjoying this whore." then he shoved his cock in my ass burying it to the hilt in one motion. I screamed out but he gave no mercy and started fucking my asshole hard. But that too caused me to cum in no time and my legs were shaking and my asshole clenching as he started cumming in my ass. When he subsided he pulled out and got dressed quietly. I was worried he was going to leave me there. But he untied my wrists to take his necktie and then unbelted my arms. He said "I hope you got what you wanted" and left. I sure did. And then some. I removed the clothes pins from my nipples and tits and pussy lips and clit. It was sweet relief but also excruciating. My tits were covered in welts and my ass had visible strap marks. Damn he really worked me over. But I deserved it. Fuck. I rubbed my pussy for a long time as my lips stung and rubbed lotion into my tits. I'm so insatiable that I got horny again and masturbated sending Alex a pic of my hand three fingers deep in my cunt saying "Thank you daddy!!!" He replied "Whore!!" He really does get me, why did he make me do that?
I was looking forward to another visit from Alex the following week, but nervous because it was the week after I had called him John and gotten him so mad. And then Alex had to cancel without explanation and I was concerned my provocation the previous week went too far. But my fears were unfounded as he hit me up Wednesday saying he could come by on Thursday. He said his wife's car had broken down and he went to get her towed and pick her up on Tuesday which was why he had to cancel. Well I had to work Thursday at 1pm because I traded shifts to get off on the weekend when I went to Miami. I asked if he could come earlier at 11am and said we would have to be quick about it. He said that was fine. And he showed up right at 11am and we got right to it. No mention of the previous week. He fucked me long and hard using my pussy and ass and cumming once in each as I told him about fucking Bruce and the poker party. He loved it and everything seemed better again. He left me $200…
I already mentioned Marcus coming to fuck me with Alex after breaking it off with his previous ho. After that he decided to come on his own because it was easier to have a cover story. For the next two weeks he would come at lunch on Thursday and Alex would take his phone so that it appeared he went out to lunch with Alex that day. There really is not a lot to tell though, the sex was great but we were still just learning each other and it was not yet particularly rough or kinky. Just a blowjob and sex. But we enjoyed exploring each other's bodies and learning what got each other off. He also was unable to spoil me as much but I did not mind, I never asked him for money, but he gave me what he could. However, it suddenly stopped after that, Alex simply said that his wife was becoming suspicious for some reason and he wanted to play it safe for a bit. Well as it turns out, I found out later that his ex side piece went nuts and came to his house and confronted the wife and said he did not really love her and was trying to split them up. That's not cool. But for me it meant no more Marcus.
**My ex boyfriend Jason's Dad:**
As I mentioned above Alex was very turned on by me fucking other daddies. So after fucking John my Dallas daddy, he told me to find more daddies to fuck. I did not know then that I would end up fucking Bruce so soon, so in the meantime I decided to try to line up some other daddies to fuck. So several weeks ago, right before my cyst issue, I was feeling extra horny and naughty one night and decided to finally hit up my ex boyfriend Jason's dad, his name is Andy but I call him Mr. H. I had his contact info and vice versa from when Jason and I were dating. I have previously posted the story about his dad catching me and Jason 69ing in which I was fully bared to him (on my knees ass and pussy to the door). Several people said I should hit him up when I posted that, well I finally did. Here is our text chain except I left out a few parts that were just boring chit chat. And we have continued to text since then periodically. I captured it the next day to keep for this update as the date is now approaching. Here are the pertinent screenshots.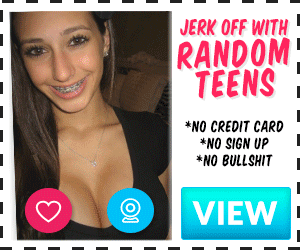 [Texts](https://www.reddit.com/user/HornySweetMexiSlut/comments/uqlxoy/text_with_my_ex_boyfriends_dad/)
​
​
**Prof:**
Two weeks before finals prof asked me to come to his office after class again. This was right after the weekend in Miami with Bruce. He once again said he had been thinking about me and that he would consider a date after the semester was over. But he threw out a challenge and said only if I get an A on his final. I was elated and smiled and told him to figure out what he wanted to eat so I could make it and I left. I was on cloud nine all day. And then the reality of it set in. I had a lot to read and prepare for that final. I had skimmed over a lot of material since the midterm with my busy slutty schedule. I got an A- on my first paper and an A on the group project and surely I had an A on participation (undefined). Plus I had turned in a bonus paper about my family that had impressed him. But I got an 89 on the first midterm and I was less prepared now because I had begun to blow off work knowing my grade was a solid passing average. So now I was going to have to crack down and read every assignment I skimmed, plus take notes to study from, relating the material to themes of the class and overall social movements in Mexico. Not to mention my other finals. Really my other classes were suffering even more. I was barely passing my required science class. The other two were solid B range but could drop if I ignored them, So it was going to be 2+ weeks of studying my ass off. I warned most of my chat buddies on reddit I would be on here a lot less. You may wonder why I wrote this post in the middle of it. Well I had to have some down time from studying and I also wanted to be able to tell everyone that has been following my story what was happening with prof and others.
**Helen my boss:**
I've mentioned Helen several times casually throughout my stories. We just had a weird dynamic where we often ran into each other in the Rec area showers after my running class on Wednesdays and after her daily workout. She or I had missed occasionally. But usually we saw each other. It was awkward at first but we had settled into a routine of chatting while showering or sometimes at the lockers after getting dressed. I had an afternoon class and did not want to be sitting sweat all day and she went back to work for a few hours. Very few people used the showers otherwise. There was never anything sexual between us. She was not my type and I never got that kind of vibe. I like older men but I like younger women like Lexi. But she had a weird fascination with my sex life. She had said on more than one occasion that she sort of lived vicariously through my sexploits. She was apparently a very reserved person sexually. She was particularly shocked at my wrist abrasions from a particularly rough bondage encounter with my sugar daddy. And then she found out some about my wild spring break and the fact that Lexi and I were also lovers when she made me wear the buttplug to class and Helen had found out about it.
Well I had not seen her the week I had the cyst issue because I did not run. The following week had been the rough sex with Alex again and she saw the welts on my breasts from the clothes pins. And my ass was still showing apparent marks from the belt. At this point I didn't care what she knew, it was kind of funny to see her reaction. She was really curious and said "He did that?" Meaning my sugar daddy, She was concerned for my well being but I assured her I both deserved it and enjoyed it. I told her I purposefully angered him to make him be rougher with me. She just shook her head. She reminded me we needed to have a one on one job review and we decided that the following Thursday would be good since it was a dead day with no classes. She said "I hope we can talk more then. Let's do lunch." I would be studying but lunch sounded good. Even though I worked for her I never really saw her at work. She was in her cubicle and I was in the visitor center most of the time. In fact I had not been to her office since she hired me at the beginning of the semester.
**OK – returning to chronological order here. Almost caught up to real time. This is last week starting on Thursday, Cinco de Mayo to Wednesday May 11th.**
The next day I was actually scheduled to work, although Thursday was not my usual day to work. I had swapped some shifts with another girl to get the previous weekend off (to go fuck Bruce). Alex had come to fuck me early that day and had left because I had to get to work by 1pm as I mentioned above. So I was sitting in the visitor center and it was boring as hell. Nobody was coming in which was fine. I was using the time to study, reading for my profs class. About 2pm I heard someone enter and looked up to see Alex walking toward me. I was very confused and it was so out of context I kind of froze. I never even told him where I worked specifically. He saw me and looked equally shocked. I said "What the fuck are you doing here?" He said "You work here? Holy shit." I said "What?" He said "I'm picking up my wife. Her car broke down the other day. I'm driving her to pick it up at the shop." I said "Your wife? Why here?" And then it hit me. And right then the door opened from the other end and in walked Helen. My boss!!!! I shit you not. You could have knocked me over with a feather. I was like a deer in headlights and my jaw must have been on the floor. I looked at Alex in complete panic and he was also frazzled. I was not even processing this my mind was racing.
Helen said "Hey honey." He managed to regain some composure and said "Hey ummm babe ….uhhh you ready?" She smiled and said "Yeah uhhh…. Just let me use the bathroom ok. I didn't know you were working today E." I said "Oh uhhh yeah I was uhh covering a shift." Then she turned and went off to the public bathroom. When the door closed I looked at Alex and said "Erase everything on your phone. For fucks sake. You never said your wife's name was Helen." He said "You never said you worked HERE." I said "Jesus… this is not happening. Fuck. Do you think she knows? Did we act weird?" He said "I don't know. Fuck. Ok be cool. Just pretend like we don't know each other. I'll get her out of here. Fuck. I'll text you later." He moved off away from the desk and toward the door and I resumed reading (or pretending to). She came back out a minute later and said "Ok bye E. See you later" and went off with Alex. It seemed like everything was ok but I was freaked the fuck out. I could not text Alex until he texted me. So I texted Lexi my bestie and I said "Girl… we gotta talk. Drinks tonight right? This is some serious shit!!" We had talked about going for Margaritas because it was Cinco de Mayo. A last hurrah before finals really although we said just one, maybe two. Well it was going to be two now at least. Holy fuck. She said "Yeah. Everything cool?" I said "Just need to talk."
We met for drinks after work and I told her about the surprising news. She seemed oddly relieved it wasn't something else and now I was curious what she thought I wanted to talk about. But she said "No no you go first." So I like rehashed everything that happened and recalled back to things like when Alex said his wife was out of town and he had gone to a fundraiser. It must have been a university fundraising event. I had gone to their house that night and we fucked in the hot tub. I never went in their house. And then just how it was crazy that he never said her name. I think guys as some kind of defense mechanism depersonalize their wife when talking about her to someone they are fucking. I've noticed it with several dads. I mean in some cases I knew their wife's names but still in text they will say "my wife" and not her name. I also never knew Alex's last name from tinder and I never asked. It's a very common name but still I might have put two and two together then. Then there was all the stuff Alex said about her getting more sexual once we started fucking and that progression. Somehow I made their sex lives better while also befriending her. Now I have some guilt and if she ever found out I would be mortified and feel terrible and she would think I knew of course. So Lexi and I agreed I'm going to have to quit this job I think or stop fucking Alex. I don't know. I can always work at the strip club I guess. Good money and I can suck a lot of cocks. If I did I would be a stripper though, not a cocktail waitress.
But then I asked her what she thought I wanted to talk about and she was very nervous to tell me but in light of my revelation she felt like honesty was best. She said that she and daddy had been chatting since they fucked and sexting and even masturbating together on FT, which is something daddy and I also do sometimes. She was so worried but said she felt bad about doing it unless I was ok with it and she would stop if I asked. I thought about it and honestly yeah there was a tinge of jealousy and maybe being betrayed, but I was actually happy for them too. And that outweighed anything negative. I was especially happy about daddy showing an interest in a young thing like Lexi. Of course that might happen, it was naive of me to think it would just be a one time thing. I told her I was glad she told me and I was ok with it, but I asked her if she thought it might be a real relationship or just sex. She admitted that for her it was just sex. She loved fucking him but it was probably like me and my other 'daddy's' I fuck. Just sex. And she had no interest in older men really as a relationship. But she had no one else right now and it was better than fucking randos. So I told her it was fine but she could not lead him on and had to be honest with him that it was just sex. She said she was thinking about going this weekend to fuck daddy again, she was coming off her period and was very horny. Mine was always a little later than hers and had just started so I was out of commission this weekend. I told her to go ahead because I would be busy studying (she knew about my profs challenge) and on my period and I am one of those people who hates sex during my period. I told her I really did not want to know though. Like the how, when, where. It would make me more jealous. It was fun when we were fucking each other's daddy's to know, but I did not want to know about this. But I wanted to know he was taken care of and happy. She promised she would tell him it was just sex: no dating or relationship and she would not sleep over. My dad was now fucking my bestie and I was fucking my boss' husband. This was nuts.
Over the weekend I was highly distracted. Besides my period and studying I was worried about Alex and Helen and what would happen. He texted me on Friday finally at work, just being safe and not texting from home. He said he did not notice anything weird from Helen. And in fact they had fucked Thursday night. She had initiated and he said she was highly sexual and orgasmic with the vibrator. So that was good. I was less worried now. He didn't say anything about whether he still wanted to fuck me though and I was unsure myself. But over the weekend I tried to casually say maybe we should stop. He was adamant though that we should continue. He saw no reason to stop. He said things were great and he did not want to change anything. Why would he, he was getting to fuck two women. I was a little miffed at that, so selfish really, but of course I created that and allowed or promoted it. The only thing that changed was I now knew I was fucking the husband of my boss. Of course I have my own needs too and by Sunday, coming off of my period, I felt the need for sex again. My horniness won out. And being in the middle of studying for finals it was not the time to be searching for a new fuck buddy. I told him it was fine he could come Tuesday as usual, but no more cash or gifts, I felt guilty taking money from my boss effectively.
I did not hear from Lexi over the weekend and that meant she was probably fucking daddy. He and I chatted Sunday and I let on to him that I knew about him and Lexi. He tried to play it off and avoid the subject. Which was fine but I also talked to him about finding another woman, literally telling him "Lexi is just a sex toy daddy. You need to find someone." He mentioned this bartender at his lodge again and I asked why he had not made a move or asked her out. He was just so green in the dating department he did not know how to proceed in this day and age of dating. I told him to just be himself and ask for her number. Old school. She would either find it endearing or it was not meant to be anyway. But he should try. He said he was busy with work this week and might not be up there to see her all week.
On Monday Helen texted me about our end of the semester work review for Thursday. I was now worried about having to be face to face with her. But I had no way out of it and confirmed. She still wanted to do lunch – ugh – why not just 30 minutes in her office. Why did I have to befriend her? This is why I prefer to only have mostly men friends. Relationships with women can be complicated especially if you are fucking their husbands. Alex came by on Tuesday and we did fuck of course. It was a little awkward or nervous to be honest and certainly not rough or dirty. Again feelings and relationships screwing up my sex life. Grrrr.
On Wednesday I got what I needed though. Over the last couple of weeks I had been talking to Justin, my classmate that I ran into at the bachelor party (ok ran into meaning I sucked his cock for $100). I can't recall if I mentioned it but that next week he approached me after class and said he had a great time. He took what I said literally when I told him I was "Just a whore" and he asked if I might be willing to do more for money? He said he was engaged and getting married in a few weeks and that he had been a virgin and only been with her for the last 5 years since high school. He said he felt the need to "sow his wild oats" before marriage and experience sex with someone else. Otherwise he would always wonder. It was a typical story for a guy getting married who had limited experience. It was so cliche really. And if he was looking to cheat now, well I knew where this was going. But it was not my problem. And he was also sweet and I had relented even before all of this other stuff went down. I had also talked him up to $500. Now I was glad I did since I did not know how long this was going to last with Alex. So Wednesday evening he came over – not a date, he just came to my apartment. He gave me the money up front – man that made me feel like a whore – and said "I know what this is, so here and thanks I really appreciate it." Just business and matter of fact. I replied saying "Yeah cool. So 3 hours….and uhh anything goes. Use me however you want ok. I'm a free use kind of girl." He said "god damn I am so fucking hard already." I grabbed his hand and led the way to my bedroom tossing the cash on the night stand.
Justin and I proceeded to fuck our brains out for three hours. Apparently his fiancee is petite and blonde like Lexi. So he was mesmerized by my big tits and ass, he had his hands and mouth all over them. We fucked in every postion imaginable. And it was raw and I got my cum fix because I was not worried about protection with someone who had been monogamous for 5 years. I have to say – lucky girl I hope she is making good use of him. Not that he is overly big, just a nice 6" cock but he can really use it. And he has tremendous stamina and is very physical. He manhandled me tossing me around and I'm not tiny. He even fucked me piledriver style which was a first for me. He had me on my shoulders upside down ass against the bed kind of to brace me and stood above straddling my spread legs and fucking my cunt from above. When he came that first time, he pulled out and sprayed my pussy and face as it splattered and ran down my torso over my tits. So I was cum drenched, it was a huge load. We had fucked for nearly 45 minutes and I came mutltiple times. After resting and cleaning up, we 69ed and started again. It was all oral that time again in many positions and he eventually came down my throat, balls deep. We rested a long time after and I thought he might be done, but he soon grabbed me and bent me over and ate my ass. And then he fucked my ass long and hard and made me cum two more times in shuddering climaxes and then filled my ass with cum. He really got his money's worth out of my slutty ass. Literally. Well it was the stress relief I needed and I wasn't worried about anything when I went to sleep that night, well fucked and full of cum. What a great fuck especially for a young guy. It was still a few weeks until their wedding so maybe I would have to hit him up again. A girl has needs.
I'm going to have to end this one here due to space limitations. To be continued…. with my end of the year work review….and finals week.