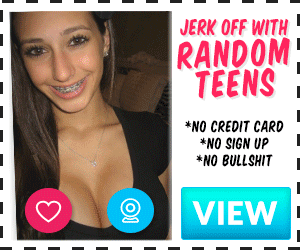 Several years ago now, back when Craigslist still had the personals ads, I posted in Casual Encounters. I was in a boring place with my sex life but my libido was through the roof, so I wanted the excitement of fucking someone with no strings attached. I ended up hooking up with an extremely hot guy. This is a story not of our first encounter, by my favorite one.
At this time in my life I had been putting in quite the effort to getting in great shape. My measurements were about 36-27-37 with 23″ thighs, perfectly round ass, DD implants, and just a hint of abs. My hair was about waist length and dark brown, hazel eyes, good smile, and eyes that always make people questions whether or not I have Asian heritage (I don't – it's Native American).
My guy was about 5'7", maybe 175lbs, really muscular with a great ass and legs, abs, upper body was bangin.. I could go on. Tan skin, dark hair and eyes, and a sexy deep voice. When we swapped pictures I knew I wanted every part of him.
Over the time we had been hooking up I'd come to know his likes: favorite color was blue, was attracted to smart women, loved pink nipples and a clean shaven pussy. So for this particular encounter he was attending a bachelor party on a Thursday (weird but whatever) in the city and got a hotel room right across the street from my work. Our plan was to hook up in the afternoon before I went home and again in the morning on my way to work.
That day I wore a tight gray pencil skirt that was down to my knees, a dark blue blouse, and a short yellow cardigan with kitten heels. I curled my hair and took some extra time on my eye makeup. I made sure to put on waterproof mascara for when things got wet.
As I was walking across the street to the hotel a black guy leaned out the window of a van driving by and hollered at me (no scrubs, anyone?). I live in the PNW and this type of behavior isn't common. It kind of sealed the deal that I was indeed looking good. I waved and laughed in appreciation.
I walked into the hotel and met him at the bar where he already had my drink ready: whiskey ginger beer with a cherry. We hugged and I could tell he was excited. "You look nice", he said smiling.
"Thanks". He was wearing jeans and a casual t-shirt, biceps on display. We enjoyed our drinks and I was ready for another. A glass of Viognier for me and another vodka soda for him. After a few minutes we decided it was time to go upstairs. I went to the ladies room and he grabbed our drinks and closed out our tab.
He met me at the elevator and we were the only ones on. We started kissing instantly. I couldn't wait to fuck him. The elevator chimed but it wasn't our floor. We had to quickly separate and act like nothing was happening. My panties were already wet. We stood there awkwardly with our drinks while the strangers looked away from our blushing faces.
We finally got to the floor and he led the way. I walked behind him and studied his amazing physique. I knew I was in for a good time, but it turned out to be more than that.
Once in the room we put our drinks down and started kissing. I love his soft tongue and perfect lips- he is a passionate kisser. He ran his fingers through my hair and explored my body, pulling me against him so that I could feel his building erection. I wanted to feel every part of him, and started with tracing my hands up his arms to his neck and then behind his head and down his chest. Everything about him was delicious and I wanted to please him in every way I could.
We started to strip while kissing each other. I backed away and slipped off my blouse, revealing the blue lacy bralette I was wearing. All he could say was "wow", until I dropped my skirt to reveal a matching thong and he said "oh my god" and started kissing me more. He was down to his briefs and I was like a dog in a ball pit- I was so excited to didn't know whether to jump on him or lick him, so he led me to the couch and I straddled him while we made out. He continued to explore me with his hands, kiss my breasts, run his fingers through my hair, and tease me by lightly touching my thighs. It was hard not to smile.
But I was ready for fun so I got up and led him over to the bed. I laid down facing up and let me head hang over the edge of the bed. I grabbed his hips and started sucking his dick upside down. I told him to fuck my mouth, which he happily obliged. He put his hand in my soaking wet thong and rubbed my clit. I could have lived there forever. He didn't want to cum right away so he stopped and moved to the bed to explore me more. I told him to lay down so I could continue blowing him. I sucked his dick like my life depended on it. I stopped to use my hand briefly and he started cumming and shot a huge load on his chest and stomach. He said he didn't mean to so I told him not to worry and began lapping it up while I made eye contact.
"Oh you're bad" he said in his deep sexy voice. I still replay this moment in my head to this day. I felt like I was living in a fantasy.
We weren't anywhere near done so after I cleaned him off we kissed and he laid me down to eat me out. He slowly stripped off my thong and bra to reveal my shaved pussy and perky tits. His smile said it all. His perfect tongue worked up and down, circles, in and out, it was everywhere. I wanted to melt. He fingered me while he ate my clit and my body started to get warm. I was moaning and rubbing my nipples, arching my back in pleasure. He flicked his tongue faster and I couldn't take another moment and my body started to shake as I bucked my hips and let out a whimper.
Seeing me flush and panting had him ready to go for round two. I told him to kiss me so I could taste myself on his lips. He gave me a long, slow kiss. We flipped over on the bed and I climbed on top of him, this time we held each other close as I rode his rock hard cock back and forth. I sat up and started to circle my hips, asking if it felt good. He could barely respond before he started cumming inside me. He pulled me back down toward him and held me against his lips until he was done.
Smiling again, we decided we needed a break and had some water and snacks… to be continued in part 2.
The post CL Encounters: sexy Korean guy fucks me in a hotel room (part 1 of 2) appeared first on Hot Indian Sex Stories | Hindi Sex Stories.