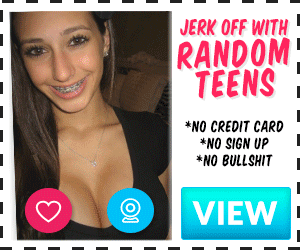 Me and 3 other friends had a kickback. You know chicken wings, beer, liquor, video games. About 7 beers in on each of us and my buddy messaged a female friend that likes to play video games. She arrived by uber looking fine asf. Blonde hair, dark red lipstick, white t shirt , and shorts. She hit a few beers, did shots with us and played games. She went to is the bathroom and my friend started plotting on fucking her. She came back out and friend 1 started dropping game to fuck her but she was more interested in friend number 2.
Fast forward her and friend 2 start making out and touching which pissed off friend 1 . He got up and left out. Me and friend 3 finish our game and was rolling out also. Then she grabbed my hand as I walked past. She said where y'all going? She told us to stay. She got up from friend 2 and kissed #3. Then moved to me. She dropped down on me and pulled my dick out and started sucking. Her red lips stroking my dick leaving it shiny. The #2 grabbed her hand and put his cock in her hand. She was stroking him and sucking me. Her blue eyes gazed up at me while she worked my shaft down her throat. You could hear #3 beating his dick to her. ( Confusing why he didn't join in. ) #2 got tired of her hand and moved towards fucking her. He grabbed her tits and started rubbing her pussy. I guess she liked it since she sucked me harder.
She let my dick go. You could see the slob dripping down her face to her chest. She dropped her shorts showing black lace panties. #2 got under her so she could ride.
#2 strapped up, layed down as she moved her panties to the side bouncing on his cock. I put my dick right back in her mouth. #3 had got cold water and began pouring it on her to wet her white t-shirt. You could see a red bra and two hard nipples poking thru. #3 gestured for it to be his turn in her mouth but I ignored him and he put his cock in her hand.
We switched up.she took her panties off. I sat down on the chair and she kneeled in front of me sucking my cock and jerking it. #3 finally stepped up, slapped a condom on and started fucking her. He must hand been frustrated cuz he was fucking her hard. You could hear him beating her pussy. #2 just sat in the back and watched. Her mouth was great but I wanted to see what she could take. I grabbed hair and pulled her head down my cock and held it there. I could feel her tongue wagging on my base as she throated me. Finally she came up for air . She liked it alot and kept throating it. I was losing it fast. Then #3 ran out of gas and began to nut in his condom.
She quickly grab his dick to jerk him but her ran saying "Too sensitive". He kept running from her like a game. I used this time to get myself together.
Finally it was my turn.
She sat her wet pink pussy on me.l it felt so good. I didn't realize how fat her ass was until my hands was holding it. She was taking my cock all in. I used one hand too unhook her bra . Then she took off her shirt and bra. Her perky B's sat pretty in my face.
I readjusted so I could fuck her and suck her tit at the same time. Then slide back so she could have control.
I hear hey! There's and open hole. #2 got up and filled her ass. We both were penetrating her and pounding both holes. She was moaning and clawing my chest. About a good 45 mins passed and I started to cum. It filled the condom as she continues to her anally poll fucked. I didn't both to move but she knew I came already.
She layed on me continuing to moan. I guess it was enough bro get me going again. I started working my cock in her again. But then #2 finally busted. He pulled out of her ass. Leaving her all to me.
She got up and pulled my condom off. Then began to clean the cum off of it. She detailed it good and got all my cum. #3 sat and watched as she got on all fours. I invaded her pussy from the back. Since I just nutted I knew I had plenty of gas. I started fucking her as hard and as fast as could. Slapped her ass until I could see my hand print. Pulling her hair. Anything to keep her cumming on my dick.
I pulled out and she got on top. At this point she was grinding her pussy and making out with me. #2 came back to watch. #3 started jacking off again. He came over to try to fuck her ass but she pushed him away. She was all me. We fucked like that for 30 mins straight. Then I told her I was coming. She hopped off grabbed my cock and aimed it into her face as ropes of cum landed on her face. Then she started to stroke it into her mouth getting all of my cum out. We both went to the bathroom to clean up. Ended up making out in the shower. # 2 went upstairs to go to sleep. #3 drove home. Me and her drive to my place to end the night.