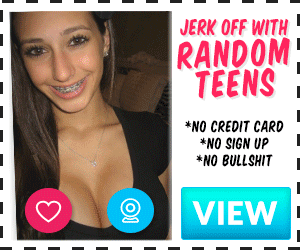 Jerry and Sam came down some hours later, I had fallen asleep having now cum, a few times. It was only 6pm but Jerry apologised for them both that they had plans for the evening but that they would like to continue the next day.
Jerry also had an idea, coming from a boast that I could still fit into my wedding dress, I had made during our conversations. Jerry always wanted to fuck a white bride and I still had my wedding dress.
"You'll do as my bride, we will collect you at 4 tomorrow afternoon."
And they shipped me home in an Uber, freshly showered, still slightly high, very horny and naked except for shoes, my long blouse and Jerry's belt. For the Uber driver this was an added benefit as I knelt in the passenger well and sucked him off. They still charged my pay pal but I got good marks.
When I got home I had another shower really hot. I did feel guilty, I did feel ashamed but even still I had loved it and I had no regrets as I admired my slut body in the mirror. . it was the same body I had yesterday, but more experienced, sexier and with a few distinguishing bruises on my boobs and ass , like the water, to me it was hot. Having boasted about my wedding dress I got it from the loft, took it out of its protective cover and tried it on. It fitted a little more snuggly than on my wedding day, I regarded my self as toned but at 19, I obviously had a slightly flatter stomach, but nevertheless it was pretty impressive after 8 years, with the veil, fuck I'd make a good bride now, albeit no longer a sweet innocent virgin!
I was to be ready for Jerry and Sam for 4 PM and I wondered where they would take me and hoped the neighbours would not see me. After all, why would I be dressed as a bride with a couple of black guys and would they sneak on me.
I showered again, got rid of my 5 o clock shadow and then started to get dressed.
White lacy bra and matching thong, an underskirt, garter belt, white fishnet stockings and 4 inch stilettos. Then came the make up slightly sluttier than a real bride and finally the dress and veil, I was very much the part. My boobs were bursting out a bit and I put a slight strain on the tummy area, I looked in the mirror and thought
"You look the part girl".
I wondered where Jerry would be taking me. I was as horny as fuck and really loved being in my wedding dress, knowing it would soon be on someones floor and I'd be being fucked by Jerry and Sam. The anticipation was a total narcotic lustful high and they had not even arrived.
The door bell rang and Jerry and Sam were there with great big grins on their faces plus two more black guys. Jerry lifted me up as if we had just got married and we were crossing the threshold, instead of taking me to their car we walked into my house and up the stairs into my bedroom.
"Well my married white slut, we are going to do it here where you fuck your wimpy small cocked husband, cover you in cum, inside outside over your wedding dress, you'll never have seen so much black seed.." Which was true as I had only seen, felt, tasted his and Sam's before.
"No, we cant do it here!" but my mouth opened and as we stood there Jerry's lips touched mine my tongue went into his mouth, we kissed long and deep, our hips gyrated against each other and I was more turned on than ever by the thought of my marriage being defiled, being fucked in my marital bed, fucked in the dress I wore to give my self to my husband.
The guilt of defiling my marriage was trumped by the lust of defiling it and Jerry lifted me up in his arms just like a bride being taken across the threshold, which would normally be seen as sealing the marriage but in this case symbolised the breaking of my marriage vows further. As he carried me through the house to the stairs, whistling as he realised just how well off we were , between kisses to my lips, my neck my breasts. Up the stairs and into my bedroom with its kingsize bed. He gently let me down till I was standing embraced and again we kissed long and deep. As we did so I felt my dress being raised at the back, cool air on my butt, two sets of hands were squeezing and stroking my cheeks. I felt the cold steel of scissors cutting off my thong, and my legs gently pushed further apart, allowing a hand to wriggle it's way through the gap in my legs to find my soaking pussy and engorged clit.
I was desperately reaching for Jerry's cock, I needed to release his animal from its cage, whilst at the same time my clit was being rubbed and my butt cheeks were separated, spread and a face moved in, a tongue ran up and down my butt crack, lingering on my secret hole. My wedding dress was pushed up and bunched around my waist.
As Jerry and I continued to passionately kiss, I felt the arms of my dress ripped to my wrists, the shoulders ripped and the bodice of my wedding dress pushed to my waist, my bra was removed and there I was kissing Jerry, above the waist and below the waist exposed, the only covering I had was my midriff covered by my wedding dress It was then that I realised that I was being filmed by the fourth guy. I did not really have time to contemplate or object as a tongue was now going up between my cheeks and I to my asshole. I was discovering my butt hole was as much a tangle of nerve endings as was my clit.
My ass was still sore from losing its virginity, so the deft use of the tongue was soothing and exciting, whilst a mouth latched on to each breast. He was going to town on my asshole lots of spit and tongue, fingers moving lube from my pussy to my ass. I was holding Jerry's cock in my hand and it was Samuel who was manhandling my tits.
Jerry indicated to the guys to back off for a second and said to me
"get on the bed on all fours you married slut"
He was right about that, mentally for some time I had been a slut and now it was going to become a reality, one that I would never turn my back on. But that is for further stories.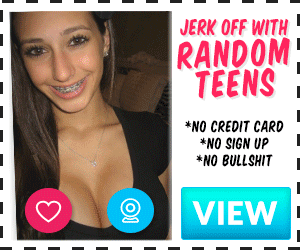 The framed photo of me my husband and daughter had been taken from my bedside table and placed it on the ledge above the bed so I could see it while I was being used, with pre cum smeared over their faces they appeared to be staring right at me.
I got on all fours, I knew if I lowered my head onto my arms flattened on the mattress my butt hole and pussy lips would be exposed to the guys behind me. I knew no shame opening my most intimate parts to their gaze.,
The guy tonguing my ass had taken the opportunity to get a tube of lube and once I was exposed he knelt behind me and began to massage the lube into my butt holes, gently opening me up for 1, then two and three fingers. Jerry had stripped off and got on the bed, raised my head and presented his cock to my lips. I hungrily opened my mouth as a forth finger went into my butt. I'll be honest I feared being fisted up my ass, but, once he got to knuckle depth, he withdrew and began massaging the walls and rim of my ass with just two fingers. It felt good. Sam slid under me on his back from the side and took my nipple into his mouth, whilst Jerry grabbed my hair and began to tease my mouth .. just touching my lips with his helmet and withdrawing, repeatedly, so that there were drips of precum left but I could not get the satisfaction of his cock in my mouth.
Sam was biting and chewing my nipples, pretty hard, they would be difficult to explain teeth mark's but I was too far gone to be concerned about that. The guy behind me having opened up my ass, moved back got on his knees and positioned his not insubstantial cock at my ass hole. Jerry continueds teasing my mouth with his cock, just putting the top of his helmet in, allowing me to kiss and lick it. Then my ass was filled, easily with a few pushes and it had been so opened, the cock was easily accommodated. With the third anal thrust, Jerry thrust into the back of my throat. From gentle teasing and exploration, it went to a rough anal spit roast, with my breasts continuing to be bitten and every thing being recorded on video. I was in heaven, 48 hours ago I was a respectable business woman and mum and in a short time I had become a slut being filmed with three black guys using me like a whore! The fourth guy still dressed was filming, coming in close to my face and my butt and pussy.
Both the cocks inside me were speeding up, faster and faster, harder and harder until simultaneously they pulled out, coming over my face, back, butt and soiling my wedding dress. They came and came and came, parts of my wedding dress were soaked in their seed, finally they dried up and moved to the side of the mattress.
Sam told me to straddle his cock and as I did I lowered myself, impaling my uterus, riding him! The guy with the camera handed it to Jerry and stripped off. His cock was about seven inches but looked to have the girth of more than a coke can!
Using my hair Sam pulled me forward, still impaled on his cock, my tits on his chest, camera man got on the bed, my butt hole clearly exposed and positioned his thick cock against my butt hole. Using his friends cum and previously applied lube he slowly broke down the resistance of my ass and Sam's cock in my other hole Both cocks slammed into me, working alternative rhythms for my first DP. My ass was so stretched and I was loving every thrust. Being thick and my ass only recently welcomed to the world of butt fucking his strokes were slow and measured, whilst same was like a ram rod, shoving in and out of my cunt at great speed.
The guy who had earlier been up my butt, decided to complete the set and got on the bed and presented my mouth with his cock. By now I was on straightened arms avoiding Sam having a ball sack in his face. My mouth opened and he shoved it in. All three cocks were working in me, faster harder, deep in my throat deep in my pussy ad deep in my ass.
"Wowee, she is fucking airtight" said Jerry as I began to build to an enormous orgasm. It did not take long till the cock in my mouth exploded into my throat and my pussy was filled by Sam, who stopped and lay back, slipping out of me, cum dripping out of my pussy onto my marital bed.
It was then, whilst my ass continued to be pumped, I had a shattering orgasm, every fibre of my body contracted, tightened, my pussy contracting hard around his cock, it just felt so good and explosive. It must have felt like a milking machine as my muscles spammed, contracting tight and releasing. Still he ploughed my ass. The orgasm had further lubricated me and this helped him get deeper into my bowels. Hard and fast, with each thrust the cum on my chin and breasts flew off on to the mattress, my pillows and the dress round my weight and each thrust pushed cum out of my pussy. He grabbed my dress and used it as reigns to increase his thrust. The other three watched, stroking, enjoying my anal destruction. He seemed incapable of firing his seed in to me and suddenly pulled out, rolled me on my back and straddled my face, forced my jaw to it's full width and fucked my face. At first gagging, despite my ability to deep throat and then as his balls slapped my face, he gushed cum into my throat, globules after globules. I swallowed, I spat I dribbled and still it came, until ultimately the faucet turned off and he rolled off onto his back.
I lay there naked my wedding dress bunched around my middle, cum on my face, my back my tits, dripping out of my ass and pussy and I was fulfilled. Someone cut my wedding dress off me it lay under me on the bed, my eyes were closed. As I opened them the four guys were standing around me. One by one they released a jet of piss on me – my face, my hair, my mouth (which I opened) my tits, my wedding dress and my marital bed!
They allowed me to clean up the bed with my wedding dress, while they went down stairs, but I was not allowed to shower. Wearing an open wrap I followed a little after, the guys except Jerry had left, he was naked, stroking smiling, smoking a joint, I went over to him, kneeled and gave him a slow luxurious blow job, before, sitting on his lap and kissing him. His wet and sloppy cock, against my wet and sloppy ass
My life had changed, I was no longer an online whore, my marriage vows like my wedding dress were in tatters and Jerry had plans that i was going to love.
---