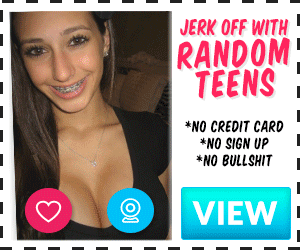 Back when I was around 28 years old I shared a place with some 26 year old roommate. We two got along with each other before we made the decision to move into the same apartment. Nope, we weren't best friends of anything: More just friends of friends that ran randomly into each other at some parties.
The main reason for the two of us moving in together was: We both had enough of our old places, our old roommates, we talked about it at a party and the next day we texted. A few days later we went out to find some suitable flat. We went apartment hunting. After two months we finally found something suitable. A large place with two equal sized rooms, a living room, a kitchen, a bathroom and a toilet. t was within our budget. We shared rent and utilities. Each one of us covered one half.
Then we moved in. We decorated the place in our style. We luckily and totally coincidental had the same taste regarding interior design. We turned it into our cozy home. A home, that non of us would see that often in the next year or two.
We both fell in love around that time. We both found a partner. We both ended up in a relationship in about the same time. And we both spent most of our free time at our girlfriends places. Our apartment was just a place to store stuff. A place were plants got watered and mail picked up. But non of us wanted to move out. We both kept the place as a backup, in case something would go wrong.
And stuff went wrong. At least partly. Me and my girlfriend stopped getting along. No bad blood or anything, we just weren't made for each other. It took us around one year to figure that out. So I finally and definitely moved into my room in my shared apartment. From now on I ran into my roommate more often. About two, maybe three times a week.
So the contact wasn't that intense. We had some chit chat, we talked about some flat things, that was all. No arguing about household chores or anything, because I basically had my own place but I only paid half of the rent. So I kept the place up and running. For about six months.
But then, my roommate dumped her girlfriend. Now she finally moved in too. Now we really shared the same place. And we got along. We split the household chores. And we set up a few basic rules: You knock on closed doors. You tell the other one when a horde of your friends comes over. You clean up after yourself. Don't leave your damn fucking post cooking mess in the kitchen. And if a trashcan is full, empty it.
It all mostly worked out. Better than in any other shared living situation I have been before. But my roommate had her problems with knocking on doors. She was a very impulsive person. Sometimes she just charged into a room. She caught me a few times naked in the shower. Nope, nothing sexual happened. She excused herself and everything was fine. But she for sure took more than just one glimpse at my naked body.
Due the fact that we both were single, we sometimes had some hookups at our place. But we tried to be as respectful as possible. No fucking in the shared areas. Try to keep the noise level down. Keep it all civilized. And it worked. Mostly. I ran into her fucking a girl in the living room once. I excused myself and closed the door behind me.
Life went on. Nothing out of the ordinary happened at all. Until that one Sunday afternoon. I was in my room, door closed behind me, chilling on my bed, not wearing any clothes because it was a damn hot summer day and we had no air condition. And yes, I was watching some nice porn on my big screen TV.
I was playing with myself. I took my time. I squeezed my balls. I edged my rock hard dick. I had some quality alone time. My roommate was home too. No problem at all. It wasn't the first time that I jerked off with her being at home. But this time, on this day, everything changed.
All of a sudden my roommate stormed into my room. Maybe she wanted to catch me, maybe she wanted to tell me something incredible important, I never bothered to ask her. But back to the action: She caught me in the act. She caught me naked, playing with my balls and jerking off my hard wood.
No, she didn't leave. She stood there. Watching. Staring at my cock. Taking a glimpse on the porn on the screen in front of me: "Sorry, have I disturbed you while you were doing something?"
I covered myself up with a blanked. Then I told her to get out. She ignored me. She came closer to my bed. She came closer to me. I told her to leave once more. But well, she kept on ignoring me: "Can I help you with anything?"
The temptation was there. My roommate was a hot one. I was horny, I was edging for an hour. But, you don't fuck your roommate. Mates don't fuck. In the end, the reasonable part of my brain lost the battle. I pulled back the blanket: "I have a problem between my legs. Something is hard. Too hard."
"Let me take a closer look."
Then she took a closer look: "I see, I think I can help you with that."
She sucked on one of her fingers until he was covered in saliva. Then she slid him up my ass. I moaned out loud the moment her finger went in. Once in, she knew exactly what button she had to press Her free hand was squeezing my balls. I moaned out loud a lot. It felt nothing but awesome.
Why did she knew what she had to do, you might ask: There was some prostate milking porn on the screen in front of me. And due some lucky coincidence she was into it. She clearly had some experience in it.
I just enjoyed her doing. I leaned back and let her do. Letting out a few moans from time to time. She not even once touched my dick. She smiled at me all the time. I felt an orgasm building up. I got closer. And closer. It felt incredible. I began to tremble. My legs began to shake. Then boom, my balls unload their nasty load. My sperm shot on the TV in front of me. What an awesome orgasm. It took me some time to come to my senses again.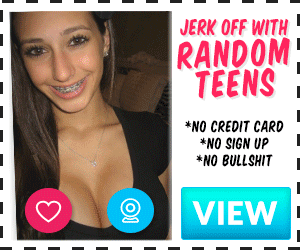 Time enough for my roommate to leave my room and close the door behind her. From this day on, she had my full attention. I began to check her out. I began to seduce her. And I fucked her. And she fucked me. But well, this is a tale for another day.