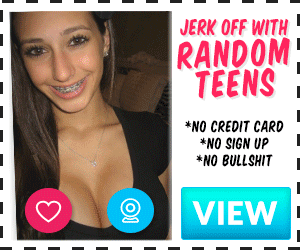 [*Part I to III are over there*](https://www.reddit.com/r/dirty_boy69/comments/vifcax/caught_watching_porn/?utm_source=share&utm_medium=web2x&context=3)*. I advice you to read them first. Enjoy your read.*
On Sunday morning, yes, one day after I got begged by my roommate for the fist time, I woke up to hearing some strange noises coming in from outside my room. The noises originated from inside the apartment. I learned to differentiate those things with time. The noises I was hearing made me curious enough to drag my still sleepy ass out of bed, so I went on an exploration trip. Wearing nothing but my pajamas.
It didn't took me long to find the source of the noises. They came from the living room. The door was half open, I headed over to take a closer look. After opening the door, within the blink of an eye, I knew, I saw what was going on. It was her, my roommate. She was on the sofa, totally naked, on all her four, ass high up in the air, shoving a dildo, the same dildo that went inside my ass the day before, in and out of her asshole.
I froze. My jaw dropped to the ground. I stood there for a few moments. I watched her fucking herself. She seemed to struggle to reach around her, to properly toy her dirty hole. The nice roommate I am, I offered her my help: "Can I help you with something?"
She kept on fucking herself: "Yes, you can. I struggle with reaching around me and sliding the toy in and out. It would be nice if you could take over the toy, and slid it in and out of my dirty hole."
A few seconds later I stood next to the sofa. I was in control of the toy now. I did what she asked me to do. In and out. Forth and back. Gentle and slow. Not even all in: "Is it okay that way? Do you want me to harder, faster, deeper?"
Moans were coming out of her throat: "Go a little bit faster, all in and hard."
I followed her orders. Her moaning got more intense. I kept up a steady paste. While watching the toy going in and out. While watching her playing with her clit. She was rubbing it. Sometimes a finger slid inside her pussy. I had to bow over for a better viewing angle.
Watching her made me nothing but rock hard. I was horny as hell. But I restrained myself. I only slid the toy in and out of her damn hot ass. While her body began to tremble. While her moaning got louder and louder. She was close. I gave her few more thrusts. Then her legs began to shake. One last big moan escaped her throat. Then she collapsed onto the sofa.
I gently pulled out the toy. I put it on the towel she was laying on. Yes she put a towel on the sofa before she began to fuck herself on it. A very smart move. We messed up the sofa on the day before. After I laid town the toy, I left the living room. I closed the door behind me.
I went straight to the bathroom. To brush my teeth, to take a long and warm shower. Wait, the shower wasn't that long: I jerked off my dick for about thirty seconds. Then a huge and nasty load shot against the tiled wall. I cleaned my cum off the wall immediately. No, I didn't use my tongue. Not back then. I flushed it down with some hot water. Fuck that was fast, and intense.
After I was finished in the bathroom, I went over into the kitchen. To brew myself some coffee, to prepare myself some breakfast. It didn't took long until my roommate showed up. She was wearing clothes now. She behaved as if nothing had been happening earlier. She asked me for some milk, she forgot to buy one. And coffee without milk just sucks ass. I told her that the milk is in the fridge. Just take some of it.
A smile appeared on her face: "No, not that milk. Your milk."
It took me a few seconds to figure out what she was up too. Yes, I suck when getting hints. I had to think about an answer. While she was standing next to me, smiling straight in my face: "This one is already empty. And I washed it down the shower."
Her answer came within the blink of an eye: "What a pity. What a waste."
Then she took my milk – the white cow juice – out of the fridge and poured it into her coffee. When her cup was full, she left the kitchen and went in her room. Doing whatever roommates are doing their room. While drinking a cup of coffee.
I finished preparing my breakfast, I went back in my room, I placed my ass on my chair, I threw on some videos on my laptop while enjoying my Sunday morning meal. It was a very relaxing start in the Sunday. Nothing but a nice fucking Sunday morning.