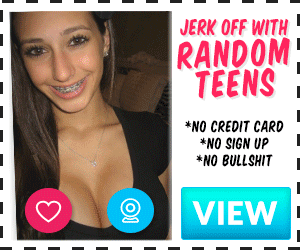 Alex had shocked both my parents and I when she broke the news that she would be going to college in Minnesota, many hours away from our home state of Michigan. With her good grades, community service, and knack for writing amazing admission essays, she could have had her pick of schools, but I had always thought she would stay close to home. I had never realized how much I truly cared for my sister, until my parents and I unloaded her into her college dorm room and waved goodbye as she began her freshman year. So, I promised myself that I would appreciate the months that I had with her home over the summer, and even try not to complain about that fact that my first Saturday of summer vacation would be spent moving her out of her dorm room and back into our house.
Now fully dressed, and my still hard penis pumped full of teenage hormones tucked securely behind the elastic waistband of my shorts, I opened my bedroom door and bounced down the stairs. My mom and dad were already waiting for me in the car, eager to get on the road and start our drive to Minnesota.
I opened the door to our spacious SUV, and slid into the back seat. Even though it was an enormous car, I knew we would need every inch of it to fit all of my sister's belongings. Although she was what some people might describe as a minimalist, Alex had quite the collection of textbooks, journals, and other school supplies when we moved her in at the start of her first semester, and I could only imagine what she had accumulated over the course of her freshman year.
The trip to Minnesota was long, quite, and predictably uneventful. My parents engaged in chit-chat, discussing their summer plans, and excitement to see Alex and have her home. I spent most of the trip looking out the window and daydreaming about all the fun that summer months would bring. Freedom of homework and tests, cute girls in bikinis at the swimming hole, sneaking beers from my dad's mini-fridge, and maybe even losing my virginity to my girlfriend.
Finally, after what felt like an eternity, we arrived at the campus and pulled into the parking lot to my sister's dorm. Standing at the side of the building, with a huge smile on her face, and arms full of the fist load of her belongings, was Alex.
I couldn't help but notice how stunning she looked in the late afternoon sunlight. Her light blue eyes were wide with excitement, and her straight blonde hair waved freely with the summer breeze. She had clearly managed to pull herself away from the library, where I guessed she had spent a large portion of her time during her first year, and enjoyed some of the nice summer weather, as her long, toned legs and freckled face shone with a glowing tan.
She waved at us as we pulled into a spot, clearly just as happy to see us, as we were to see her, and shouted out, "you made it!"
As soon as I stepped out of the car I felt two arms wrap around me, and my sister's warm body squeeze into mine, as she gave me a long-awaited, welcome back hug. We held each other for a moment, just long enough to let each other know we were happy to see one another.
As we broke off the hug, Alex put her hand on the top of my head, ruffled up my hair and whispered, "I missed you, Matthew."
She was the only person that ever called me by my full name. To everyone else I was Matt or Matty, and I hated when anyone else called me by my full name. Anyone except for Alex. My parents called me Matthew when I was in trouble. My friends called me Matthew when they wanted to annoy me. But when Alex called me Matthew, it was like she was saying, I know who you are, the real you, and I'll always be here for you.
"I missed you too", I responded. We held each other's gaze for another moment, and then she looked over to my parents and back to me and said, "well, let's get started".
The next several hours were spent by the four of us hiking up the stairs to Alex's dorm room, gathering as many of her belongings into our arms as we could, and hauling it down to the car. Alex worked at an amazing pace, never stopping to catch her breath or take a break. She was in just as good of shape as I was, which was incredible considering I had been working out every day to stay in shape for the upcoming football season.
Before long, it turned into a competition between Alex and I who could carry down more items in one trip. I shamelessly watched her tight round ass bounce up the stairs after each trip. It was technically her fault, after all, that I didn't have a chance to get a jerk off session this morning, and why I was so enticed by her nicely sculpted figure.
I had never really thought of my sister in a sexual way, but I would have to be blind to not notice how stunning she was. Playing soccer and running track throughout high school had kept her body in great shape, and she had a natural glowing beauty that required no makeup to attract attention. She could have had her pick of the boys at our high school, but Alex's focus had always been targeted on school work and sports. I wondered to myself if that had changed since moving away for college, and what type of adventures she had had in her first year.
By the time we had loaded everything into the car, Alex and I were glistening with sweat and the once spacious vehicle was now full to the brim, leaving only one spot open in the third row of seating.
"Well, looks like we'll have to leave you behind", I joked to Alex. "Yeah right", she shot back, "Mom and Dad love me way more than you, we'll leave you here." She flicked me as she said it, and I flicked her right. We started to play fight before our dad broke us up and said, "alright that's enough. At this rate we won't be home until midnight. You too will have to lap up. It'll be uncomfortable, but you'll survive."
Alex and I looked at each other, coming to the realization that it was our only option. "Fine", Alex playfully responded, rolling her eyes. "I guess I can sit on the stinky little twerp."
[READ THE FULL STORY](https://smuthub.co/incest-taboo-erotica/bumpy-car-ride-w-sis-04-2021/?utm_source=reddit.com&utm_medium=referral)