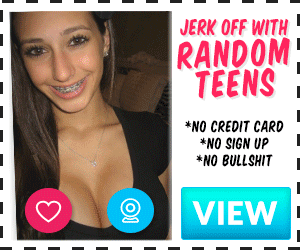 Bua ek bar northeast ki taraf gayi thi.Phupa aur bua dono milke wahan kii hilly area mein ghume.Wo akele nahi the.Unke sath ek trip wahan aayi thi.Sab unke sath the.Wo sab ghume maza lii.Trip 10 days ka tha.Issiliye sab aaram se ghume ur moze kiye.
Us trip me bua ka ek kand hua tha.Jise me jan kar he ran tha.Ye baat tab hui.Job boh meghalaya ke ek hilly area me ghum rahe the.Toh bua ur kuch auraat mil ke ghum rehe the. Us din ke trip me phupa nahi gaye the.Toh bua ur tin auraat mil ke ghum rahi thi.Wo 4 apni hi disha me chale.Job guide unko bola kii jaldi chaliye. Ur dur jana hai. Toh ye chaar us guide ki baat nahi uni.Ur bola ki unlogo ko hill ke niche jana hai.Guide ne mana kiya.
Par job ye char nahi mane.Toh ye unhe bola kii-jodi aap logo ko jaldi jana ho toh aap yahan se aage jane ke baad right me ek road hoga aur wahan bus jati hai.Ur aap hotel ja sakti hain.Ur nahi toh chee boje aap us road me aa jana.Toh haam pick kar lenge.Kounki us jagah jahan ab jayenge wahan se aate hyam ho jaye ga.Toh wo 4 mil ke niche chale.Hilly road tha.Aur niche ka najara dekhne jea tha.Pura cloudy tha aur pura hara bhara thi.Bua ur wo tin ladies bhi us jagah kii photo li.Thoda ur niche gaye.Us bakt time korib 4:30 pm ke aas paas tha.Kuch ur dur jane ke baaddo ladies mana kiye.Ander jane ke liye.Toh wo dono chale gaye.Koun kii barih hone ko tha.Aur aage pura bada jungle jesa tha.
Toh chale gaye.Par bua aur 1 lady rehgaye.Ur wo dono aage badhe.Ander jane ke baad dekha kii ek waterfall hai.Wo dono bahut khuh hui ur uski photo li.Andhera hone ko tha.Tabhi barish hui aur dono raste mein bhage ur tabhi pura jungle smog me bhar gaya.Ye dono rata bhul gaye.Pura andhera chaa gaya tha.Dono hi saree me thi.Wo dono bhag te hue ek biran sa ghar ke paa pahunche.Barish se bachne ke liye chatt tha.Toh dono us ghar me chale.Bua ur us aurat dono hi same mentality ke the.Toh dono soche kii barish khatam hone se chale jayengi.Par yesa hua hi nahi.Korib 7 pm ho chuka tha.Par ye do usi ghar me hithi.
Wo barish balki jyada hoti par rok ne koi chance nahi thi.Tabhi ye dono soche kya korenge ur bahar bhig te hue aage badhe.Par rasta raat ko ur barish raat..Ye toh impossible tha..Wo try kii par na kar paye.Dono bag laye the.Bua ur us aurat ne milke ek accha sa jagah dhondha aur calm hoke dono dono ko samjha ke wahan pe rehne ki sochi.Dono apne bhige sadi ko change kii ur apna bag se dress nikala.Ek sawal bhi tha.Toh hua ye tha kii bua ke other kapade bhig gaye the ur kapade nahi the.Isiliye bua us bhigi hui saadi me thi. Par job wo aurat boli kii boh use khol deke.Sawal pehne le.Toh bua ko ye accha nahi loga .Phir bhi boh sawal ko pehn lii.
Aur kapade ko sukhya.Us aurat kii bhigi nahi thi.Wo apni kapade me thi.Dono kuch khaye.Ur soye.Us aurat ne bua ko apna blanket share kii ur dono so pade.Kuch raat ke andhera ke sath cold tha.Toh paas soye the pehle.Par kuch mid night paas bua ko loga kii koi chiz unki boobs ko kinch rahi hai.Bua use thoda halka se le thoda hilke so gayi.Phir kuch der baad ab boobs koi kinch te hue chut me khuzli kar raha hai.Bua ab uthi.Ur us aurat ko dekha.Wo pura wall ke paas blanket ke bahar tha.Parjob jyada hua toh phone ki flash on karke dekhi.Toh pura darr gayi.Unke upar ek snake tha jo unke boobs ko press kar ke tha.Ur uska tail bua kechut me jake tha.
Toh job bhi boh movement karta .Toh bua ke chut me khujili karta.Toh bua us aurat(yani unki friend )ko uthana chahte the.Par disturb nahi kar ne ke liye wo wahan se dhire uthi ur phir nangi hoke sawal ko wahan se aate hue gira chuki thi kounki wo us snake ke upar focus ki thi.Wo chalte hue us ghar se aage gaye.Par wo nake unke boob ko pakad ke rakha thabua dhire chalti gayi.Ur wo snake unke boobs ko pakad ke jhul ja raha tha.Bua yese chalte hue.Thoda aage chale gaye the.Baarish thum gayi thi.Bua use kinch bhi nahi sakti.Toh chalti rahi .Wo snake ab jyada press kiya.Ur dudh piya .Bua bechen ho chuki thi. Wo ab tolerate nahi kar pa rahi thi.Ur ek ped ke niche jake beth gayi.Bua wahan beth ke charo aur dekhi par pura andhera tha.Bua dekhi kii unki sawal bhi nahi.Wo pura nangi thi.Bua ab bechen hoke us snake ko hota ne ki sochi par jitna use nikal ti utna wo jor se press kiya.Ab bua uthi ur us ghar ki taraf chali.Wo snake wese hi jhul raha tha.Kuch der baad ek budha aaya.Pehle bua sochi kii bhut hai.Par job flsh se us budhe ko dekha.
Wo rahat hui.Wo budha aake bua ke paa khada hua.Toh bua use sari baat batayi.Toh wo kuch samjh nahi paya.Toh bua ne us snake ke uper light girayi.Toh budhe ne us snake ko nikala.Job budhe ne snake ko nikala .Bua khus ho ke us budhe ko hug kiya.Toh budhe ne ye ocha kii bua us se sex karna chah ti hai.Kounki bua nangi thi.Wo dekh chuka tha.Toh budhe hug karte hue apna lund ko bua ke chut me ghusaya.Bua ko ajib loga.Bua use rokte boh bua ko khade khode chudai ki.Bua pura shock ho gayi.Bua use dur hone ko job chahi toh boh bua ke lips pe kiss kiya aur kiss karte hue neck boobs aur pet me kiss kii.Bua apni puri jaan laga ke use bahr nikle.
Aur use gali di.Par use kuch samajh nahi aa raha tha.Wo kuch nahi bola.Toh bua ne use isaro me bataye.Toh wo socha kii use thoda behetar karna chahiye tha.. Toh budha chup raha .Bua use baat karke ab chalne lage .Toh wo bhi chala.Bua dekhi par kuch nahi bola.Unhne loga ki wo bhi usi raste se ghar ja raha hai.Par boh picha kar raha tha. Uke baad bua ek ped ke niche rooki .Toh boh chalke aake bua pass khoda ho gay.Ab bua ko ghusa aaya.Wo budhe ko gali diya. Par job phir bhi usne picha kiya. Bua ek thapad jor se laga ya. Budha kuch nahi bola.Bua khuh hoke jarahi thi.Tabhi boh budha pichte se aake ghuse bua ko ek yesi laat maari kii bua ud kar aage gir padi.Ur wo chala gaya. Bua uthi ur chalti gayi toh tabhi dekha.Ek bhalu (beer) oya tha niche.Bua use dekh ke bhagi piche.Bua us budhe ko dhondi.Wo jyada dur nahi gaya tha.
Toh bua use ek bade se ped ke paas kinch ke le aayi.Bua ko dekh wo apni language me gali di.Toh tabhi wo bhalu roar karte hue aaya.Bua use mana kiye.Par wo toh samajh nahi paya.Toh bua uske lips me pura chipk gaye. Budha chup hua.Par hil raha tha. Bhalu toda hi dur me tha.Toh boh sungh te hue unke paas aya.Toh bua daar ke us budhe ke paas aa gayi.Tabhi bua jaani kii.Budha niche kuch pehne nahi tha sirf shirt hi pehna tha.Uska lund bua dono leg me baj raha tha.Bhalu wo sound ke dhire dhire paas aaya.Toh bua daar ke sath chip gayi.Toh ab budhe ne apna lund bua chut me daala aur chudai kii.Bua chah ke bhi kuch na bol payi budha nahi janta tha kiii uske ek bhalu hai.Ab boh bhalu paas ke ek ped se kuch kha raha tha.Boh budha bua kii jor jor se chudai kii.Budhe ne apna lips bua ke munh se nikal ke bua ke boobs me le ke chusa.
Bua pura tadap rahi thi.Par sound nikal nahi sakti.Toh bua haato se apna munh ko bandh kiya tha. Budha khusi chod raha tha.Ab bua ghuma ya aur gand me mari.Ye chalta raha.Bhalu bua ke sirf 100 meter kii duri par tha.Ab boh bua ko phir se ghumaya aur niche leta diya. Bua na chah te hue bhi soyi.Aur budhe ne bua ko choda. Tabhi bua ko loga kii budha ke lund e kuch nikal raha hai. Toh bua chat se uth gayi ur budhe ko mana kiya.Par budha chod na chah ta tha.Bua uske per padi .Toh budha chod diya.Toh bua budha gand ke taraf budha tha.Budha piche pakad ke bua ko toh bua use ankh band karke seh liya. Budhe ne bua ko parvat ki tarah kii jese bua ka gand upper rehe aur bua haat jamin me rehe.Bua kiya aur budha ne apna pura maal gand me choda .Ye soch ke bua khadi hui. Tabhi wo bua ko ghuma ke chut me ghusaya. Bua us e batch na chati thi.Toh us sound se boh bhalu roar karte hue aaya.
Budha ab daar gaya. Bua budhe ko darr ke chip ke rakha tha.Toh budhe ne ek stone nikal ke paas ke jhadio me mara toh.Boh stone sound karte hue gaya.Toh bhalu thoda piche gaya.Phir kuch der baad bhalu phir se aage badha.Aur ab budha bua ko apne upar se hataya.Ur ek bada sa 3-4 pathar uthaya.Ur jor se uske paa ke ped ko mara. Jis se wo stone reflect ho ke uspe gira.Toh bhalu roar karte hue jungle kiii dusri taraf chala gaya. Aur dono thoda cool hooke bethe.Bua wahan so padi.Toh budhe ne mastabation karke apna chipkle pani ko bua ke chut me chod diya.Bua ab kuch na boli.Koun kii boh thak gayi thi.Ur budha bua ke upper so gaye the. Dono sote sote morning ho gayi thi.Bua uthi budhe ko hataya.Ur dekha kii- wo jungle me hain.Unhne rasta nahi malum tha.Toh bahan roi. Toh budhe ne uth kar use apni language me phucha.
Bua toh nahi janti thi.Toh bua isaro me boli ki unko ghar jana hai.Budha kuch socha aur bua ko leke chala.Chaltechalte boh ek jhil ke paas pahunche. Bua janti thi kii koi jhil nahi padta tha.Toh boh ghuse se budhe ka shirt ko pakada. Toh budhe ne kuch nahi bola. Bua ko jhadio ke paas bhitaya.Aur isaaro me bataya.Toh bua nature call kaam karke us pani me nahayi. Uske budhe ne wahan nahaya.Aur ab dono chale us ghar ke paa.Bua job pahunchi toh dekha kii unki dost wahan nahi thi.Uske kapade jo raat me pehni thi.Wo pade the. Bua dekhi toh darr ke yahan wahan doonda.Par nahi milli.Tab ghar ke pitche se dekhi toh kuch log unke friend ko rape kar rahe the.Job bua doudi.Toh budhe ne use pakad ke munh bandh kardi. Bua sab dekh te hue bhi kuch nahi kar payi.Wo log unke friend ko pura gher ke ye kaam kar rahe the.
Aur ek unka boobs ko sirf maal raha tha. Bua ye dekh ke bhi kuch nahi kar payi.Uske baad ek budha unke paas aaya. Aur wo use le chale gaye. Ur yahan bua jake apni bag pack karke nikal ne ko gayi.Toh budhe ne use mana kiya.Job nahi mani .Toh bua ko uthaya.Aur leke chala. Bua thoda bhari thi.Aur tabhi bua ko boh bhari hone ke bejhe se niche gira di.Aur tabhi boh bua boobs ko dekha.Isse pehle nahi dekha tha.Kounki raat me sirf use choosa tha.Par din bua apne ko bade bade patose udh kar rakhi thi.Tohboh boobs ko dekh pagal ho gaya. Bua ko boh kincha.Par bua job nahi uthi.Toh budhe ne bua ko kinch te hue. Jungle ke ander le gaya.Bua ke niche jo pata tha. Wo ghis ke phot gaya tha. Aur unki per se bhi khun nikal raha tha.Aur kuch der baad boh ek kabile ke type ka jagah pe pahunche.Wahan pe log the.Jese jungli log hain.Boh sab dekh rehe the. Boh sab bhi semi nude the.Unke ander aadmi bhi the.Aur wo bhi semi nude me the.Wo budha jake ek lkdi ke chair me betha budhe ko bataya.Tab us budhe ke issaro se kuch budhi aayi.
Aur bua ko leke chali gayi.Bua daar rahi thi koun kii-film me jungli log normal log ko mar ke kha jate the.Par yahan pe yesa nahi hua.Boh bua ko nahake teyar kar rahi thi.Bua kuch samjh nahi pati thi.Tab ek ladki aayi.Boh job aayi.Bua ne isaro me pucha tab wo has ke unse english me baat kii .Toh bua use khusi se puchi.Toh boh bataya kii-yahan ek rule hai.Kii yahan ka koi vi log job kisivi ladki ko sex karegi.Use wo jarur sadi karegi.Ur pehle sadi khatam hone ke baad wo us kabile ke head ke paas jayengi .
Uske baad wo kuch bless dengi uske baad wo uske husband ke sath sex kar sak ti hain.Ur iss bajhe se bahut budhe ladki dekhte hii unke sath sex kar leti hain.Uske baad us ladki ke sath unka sadi hota hai. Issi bajhe se yaahn pe bahut aurat hain mard ke jyada. Aur wo bhi yese hi phosi thi.Wo us budha jo chair pe betha tha.Uska wife hai.Us budhe ne us ladki ko photo uthane ke bahane sex kar li ur saadi.
Ye sab sun bua tang reh gayi.Aur soch rahi thi .
Tabhi kuch budhi aurat aayi.Aur use le gaye. Bua phir se sadi ki us budhe ke sath.Ur uske baad bua gayi us budhe ke paas. Jo chair me betha tha.Bua job dekhi us budhe ko wo korib 90 ke as paas ho ga.Wo bua ke paas aaya. Bua sochi kii bless denge.Par boh paas aaya. Apna lund ko bua ke munh ke paas liya. Bua ye sab kya ho raha hai yesa sochi?Toh us ladki jo bua baat ki thi.Wo bua ko batayi.Bua us lund ko bahut pyar se pakad ke munh se orgasm kiya.Us lund se punjent smell aa rahi thi..Toh bua log gayi kuch der baad nikali.Bua use piya.Aur uske baad budhe ka lund ko apne haat se pakd ke gand me ghusaya.Ur budhe ko bitha ke bahar liya. Jodi bua budhe ko bitha ke bahar tak le gaya. Tabhi jake use wo chod dega.Toh bua leke chali.Bahar layi bhi.Uske baad bua ko bola ki wo khadi ho .
Uske baad bua khodi hui.Toh boh ladki budha lund ko bua ke chut me ghusaya.Aur bola -suru ho jao.Bua phir se chudi.Tab bua ke chut se pani nikala. Toh jo log the. Wo chatne lage.Tabhi boh ladki bola-kii ye accha hai.Tum jitna nikalogi.Utna accha hai.Bua ye sun aur jor se sexy ho ke kiya.Uske baad boh ladki boli-kii jodi aur jor se karke aur pani nikalogi toh tum is kabile ka rani ho gi.Ye sun bua ruk goyi.Par jo maza aa rahi thi use boh rok nahi.Ur jyada nikal diya.Sab piye.Toh wo ladki uske baad aayi ur bua ke chut ko chata aur piya.Ur uske baad boh rani ka mukut ko bua ko pehnai.Uske baad wo budha aaya.Jike sath bua kisaadi hui thi.Ur bua ko liya.Aur tin din tak sex kiya. Us tin din me bua sab bhul gayi.Wo sirf us kabile ke bbaare me soch rahi thi. Ur us tin me us budhe ne pura bua ko choos liya.Uske agle din bua ko boh budhi aurot aaye.Bua ko rani banaya.
Bua bhi sab bhul apne rani mann ne lagi.Uske baad bua ko rule ke hisab se unko sabke samne nanga kiya gaya. Uske baad jitne bhi aadmi ho boh aake bua ke boobs ko chus ke dudh piyenge aur bua ke chut me kiss karenge.Toh bua ko lake ek jagah bitha diya..Ye kaam shyam ko hota hai.Toh job shyam aayi kaam ko suru kiya gaya.Bua ke boobs ko har log chuse aur chut me kiss kiya.Uske baad bua ke pure body ek oil massage hui.Aur usko sab aadmi karenge.Wo bhi kiye.Bua pura malish se hot ho gayi thi.Ab time tha bacchao ki.Wo bache aaye.Aur bua ko chuda .Uske baad bua ko ek unchi jagah pe leke wahan se pani me kud ne ko kaha.Ur ek stone diya. Jo aage bahut harp tha.Toh use pani me gir ke thik pehle chut me ghusana hai.Bua boh bhi kiya.Job pae nikali .Unko bola gaya.Kii wo aaj kii raat jake jungle me soingi.Jo bhi ho nahi uthengi.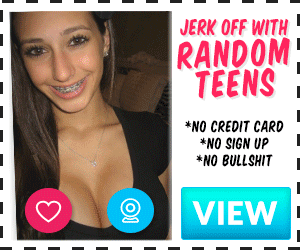 Ur jo bhi aake bua ke body me lage ga .Wo bua ka rakshak ho ga.Toh bua ko wo ladki bola-kii uska ek donkey aaya tha.Jo ki unke chut me apna lund ghusaya.Par boh nahi uthi.Ur donkey unka rakshak hua.Ab bua ki bari .Bua jake soyi.Toh kuch der baad ek snake aaya.Aur bua ke upper aake rehegaya.Uske agle din ka baat ye tha ki bua ek kapade unke rakshak ko lake dikhengi.Job aake sabko dikhayi.Toh sab tang reh gaye.Bua ke saare body pe snake tha aur neck me ek bada sa snake aur gand me bhi ek hai. Iske baad wo saare snake utar kar rakh diya.Uske baad bua ko shed se nahaya.Bua job us shed se nikali.Uske baad sab line me aaye.Aur bua ke chut se girta honey ko pite hue sab chale gaye.Uske agle ye tha.Kii ab boh sare kabile ke aaadmi o se chudai karebgi.Toh bua darr gayi.Toh ladki ne kaha.-iss se rani pabitra hoti hai.Toh ab chali.
Sab ke sath sone.Sab ne jor jor se choda kounki yesi pehle kabhi aayi nahi.Toh pure panch din ke baad bua apne real budha husband ke paas gayi -tab bua bahut pain aur thak gayi thi.Toh budhe ne bua ko na karke rest diya.Bua ko kuch baat aati thi.Aur kuch us budhe ne bhi bataya.Uske baadjob jane ki baad aayi.Toh boh bua kiss karke ye bola- kii good bye .Rani?Bua thodi sad ho gyi. Bua an thik ho chuki thi.Uske baaad last rule tha.Jahan bua ke boobs me hot iron ki khadi ko ghusa ke kabile ke god ko puja karegi.Ab bua ki phati.Bua mana kiya.Par bua ki boobs me khadi ghusai.Khun nikala.Wo ladki ne bola-kii is se doodh jyada hogi ur boobs me jyada milk rehe ga .Jis se tum apne batche ko pal sakti ho.Batche matlab kabile ke log.Toh bua ab chali.Boobs me bahut pain ho raha tha.
Phir bhi bua aage gaye us kabile ke god ko puia kii.Uske baad wo ladki bola- kii jao us murti ke paas jao.Jo lund nikal ke hoga.Usko apni chut se tod ke lao.Bua boli -kya chut e ek lund ko todna hai?Toh wo boli kii- job boh ye kiya tha.Wo successful hui.Kuch nahi kar pati.Toh bua chale us murti ke paas.Aur ye sab wahan se chale gaye.Bua jake us sharp stone ko chut me ghusa ke toda toh nahi hua.Bahut ki par nahi hua.Uske baad bua us murti ko seduce karte hue sexy ur sexy mein us stone bahut ander le gayi.Ur jor se beth gayi toh tut gayi.Toh bua aayi.Ab bua ke chut se job boh stone nikala.Toh sab heran ho gaye.Boh stone bada tha.Us ladki ne bua se kaha-ki tum sab rani o se bada lund layi hoo.Yani tum bahut saal tak I kabile ka rani hoo.Uske baad bua rani hui.Bua ko teyar kiya gaya.Sab dance masgool the.Uske baad bua ko sab aadmi oo ko unke lund me kiss karna tha.Aur bua use kiya ur bua ab kabile sardar ke lund me apna chut ko ghusaya.Uske baad sab aake usi chut ur lund ki joiny me kiss ur namaskar bhi kiya.Bua ab rani thi.Toh rani bahut saare rights the. Pehle din bu kuch nahi kiya.
Aur us din bua wanhi kabile ke bahar us sardar se chodi.Ye asl me sardar ke ghar me karna tha.Par bua bahar chudi. Uske baad job subhah hui.Wo uthkar ardar ko boli-wo use chude.(ye bhi pehli bar tha)toh sardar gand me lund ghusaya.Uke baad do aadmi ja rehe the jungle .Toh bua unko doodh pilayi(.Par rani bochoo ko subhah pilati hai.Par bua aadmi oo ko pilayi.Uske baad bua bed se uth ke nahane gayi.Nahane se pehle bua ko snake sath soona tha.Toh bahut sare snake lake bua ke upper dal diya.Bua pura un snake se soirahi pura subhah.Uske baad kuch banaspati oil ko bua ke body ragda aur boobs me kuch alg oil kii malish kii.Uske baad bua puri rani kiii dress pehni.Jo kii ek kapda aur chodi;bua pehne ke pura kabila ghumi(bua ke paas itna power tha kii jo boh kar akti hain.)bua kapade ke niche ek snake hota hai.Jo unka rakshak hai.
Uske bua poora khul ke jiya. Wo us budhe ko jo pehle aaya tha.Bua use apni body guard ki tarah rakhe.Aur job bhi man hota chudai kii.Toh kisi bhi kone me jake sex kar leti hain.Job bua judiciry me beth ti hain.(rule ke matlab se rani body ko pura ghod ke rekhe gi)par bua apna kapada nikal sirf chdi ko pehn ti.Ur chair ke badle .Bua aadmi ke upper bethi.Uske baad wo judiciry chala ti.Yesi apni man amni me chal rahi thi. Aur yahan mere phupa pagal ki tarah bua ko doondh rahi thi.Sab northeast search kar chuke the.Ye sab bahut secret me hota.Pure 1mahine ho chuke the. Aur yahan bua rani ban ke ghum rahi thi.Ek baaar bua ke kabile pe jan hui.Bua us din bole kii -use koi bhi touch kar sakta hai.Ab bua kiboobs bahut badi ho gayi thi.Bua ko har din boobs bodhane ka oil masage kiya ja ta hae.Par ye hafte me ek baar karna hota hai.
Par bua kiiki nahi suni.Isiliye subhah boh snake ko aur raat me kisiko pilake apni ddoodh pilati.Bua us jasn me job ye sab bola kush log bua ke boobs ko pres kardi.Toh pichkari ke jese doodh nikal ta tha.Bua har din kabile ke sardar ko pilake sulate the.Kounki wo pure 90 ke the.Toh sab bua doodh ki maja liya.Aursabko bua apni doodh se nahaya.Uske baad sab chale gaye.Jasn khatam hua. Bua jan khatam hote hi jungle ki taraf gayi.Toh jo unka dasi the job boh pitche jake dekhe.Darr gaye.Koun kiunke kabile se thoda dur ek kabila hai jahan bade bade lund wale aadmi rehte hain.Bua unlog se chudbai.Bua ke gand me do log ur chut me do log ko.Boh dasi unko dekh rahi thi.Unka lund bade mote ur lombe the.Uske kaam khatam kar ke bua aayi toh un dasi oo ne pucha.Bua ne bola kii job raat me soyi thi boh log I kabile ke har aurat ko chud na chah te the.
Ur sardar ko marna chah te the.Bua n logo ko boli kii -wo log unnhe chude aur ek hafte se 4 log bua ko chod te hain.Bua ki chut pura bada ho gaya tha aur gand bhi bade ho gaye the. Ye sab chalne se bua ki gand badh gayi aur boobs me aur doodh nikala.Ab bua sab ko apna doodh pilati thi pure bachhe se budho tak.Aur kabhi kabhi job extra doodh hota toh wo snake ko apne boobs me chipka ke rekh te hain.Booobs badhne ke liye jo oil tha use hafte me ek bar isiliye lagate hain.Ki sexy na ho gaye aur chut khuza ta hai.Toh bua ne kuch aadmi bol ek bada sa snake jiska poison teeth nahi hote.Usko laye .Usko bua ke chut jor se bandha.Toh ab bua ki chut khujli nahi hoti.Ye baat boh monster lund wale kabile ko pata chala kii -bua apni boobs se pure kabile ko dooodh pila ti hain.Aur chut me snake bandh ke ghum te hain.Toh unloogo ne tin bade snake laye.Aurjob unlogo ne bua ko chuda uske baad un tin bade snake ke boobs aur chut me bandh di.Boh bua ke boobs ko pres karke pura milk ko raat bar choosa .
Aur chut ko ek aur snake choosa.Pura raat bahr chusne bua bimar ho gayi. Bua ko lake phir se thik kiya gaya.Bua har 8-10 logo se chud thi thi.Par pure 3 mahine ke baad phupa bua ke paas pahunche. Unke sath police the.Bua ko phupa ne job dekha khusi se pagal ho gaye. Bua ko uthaya.Sab kabile ke log bua ko bacchhane me log gaye.Par kabile ka sardar bullet se police ke haat se mara gaya.Aur phupa ke per me bhi laga tha.Toh boh bua chod diye.Tabhi bua jake kabile sardar ske paa gayi.Usne bua ko-kabile ko smbhal ne ko bola.Bua ki chut me ungli kii.Bua jan gayi .Toh boh apne uper sardar ko leke uska lund ko chut me ghusaya. Aur sardar sex karte hue mar gaya. Uske bua sab boli kii boh jorror ayengi.Unko underground hone kaha. Ur wo log chale gaye.Uske baad phupa ur police aaye.Bua ko ek kapde se udha.Kounki bua kii cleavage ur pura sexy body dikh rahi thi.Isisliye bua phupa ko boli kii iss sardar ko leke chlte hain.
Ur leke aaye.Kuch dur jane ke baad bua sardar budhe ko phupa ko diya.Phupa u dead body leke chale.Aur bua pitche sab police se chuda rahi thi.Sab ne yahan choda.Uske baad job bua ko police pucha kii kis gadi me jayegi.Toh wo boli ko police van mein jayegi.Phupa aage chale .Police van pitche.Wahan se town 110 km ka tha .Toh jate jate raat se subhah ho gayi.Par bua yese hi chudai karti rahi.Sab police jo us van me the.Sab thak chuke the.Par bua nahi.Uske baad bua us sardar ko leke wahan se apne me chale aaye.Aur preserve karke rakha.Har din us dead body ko doodh pilati thi.Job phupa unke lapota hone ke baare me pucha.
Toh bua ghusa hui.Toh phupa kuch na bola.Ur bua ye se ek din apne garden me jo kabile ka sardar ka dead body tha.Us grave yard ko khol uske ander jake jamin ke niche soke doodh pils rahi thi.Sur sex kar rahi thi.Toh main us grave yard ko khol ke ye sab dekha.Aur bua sab baat mujhe batayi.Ab bhi kuch jasn me bahana karke bua us jagah jake unke sath milke aate hain.Kounki wo unki rani hain.Aur bua ab us sardar ko pura jala diya.Aur job bhi us kabile jane ko iccha hoti hai. Toh apna medicine .Jo ki boh boobs na badhne ke liye khate hain. Use nahi khate.Toh boobs badh ke khujli ho ti hai.Chut mein aur jate hain koi bhi ek police ek sath uske baad jungle se us jagah ko jate hain.Secret ke liye.