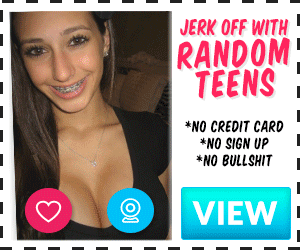 My wife had asked our live in exchange student , Ricky to be in her first double Penetration . He was a really nice kid that came from England to study . He was a mathematical genius , but terrible at social skills . He had never had a date or a girlfriend back in England .
My son got involved in the exchange program at his college and that led to Ricky coming to live with us . The adjustment for him to living in America went smoothly . Living with my wife Annie and my son Noah was educational.. sexually .
My son told him that he had been going to a nudist camp with us since he was a kid . He also told Ricky that his stepmom Annie was a bit of an exhibitionist . Ricky was blown totally away , he had a crush on Annie from the first time he saw her .
Having never seen or touched a naked girl before, Ricky was excited at the possibility of seeing Annie naked . My wife was excited that she had another young guy to expose herself to , and more if possible . My son and her arranged things so that Ricky got to see her and play with her naked .
Annie would sunbathe in a little string bikini that barely covered anything. She would position herself so that Ricky would see her bikini bottom pulled into her pussy lips. She did everything she could to give him a view . My son and wife loved to torment the kid . My wife let my son show Ricky the porn pictures I had taken . The pics were of my brother fucking Annie . In color , up close and many positions .
Ricky fell in love , or lust with her after that . He told my son that he jacked off at least once a day looking at the pictures . And then Annie asked him to fuck her… In the ass .. He never had vagina before , and really never considered anal sex as a possibility . He gladly accepted the offer .
Saturday evening was set up for the big event . My brother Gene was going to be the pussy guy . Annie was going to be on top , and Ricky was going in her asshole , that was Annie's plan .
Annie made Margaritas ( double tequila) and we had some crazy weed that was insane . There was my son , my brother , Ricky and Annie sitting at the table getting buzzed and excited . Annie was absolutely quivering with anticipation . She stood up and took Ricky and Genes hands and said let's go boys …
The bedroom room lights were dimmed so it was a soft warm light in the room . Gene got naked and she told him to sit down on the bed . Ricky was high and obviously nervous and didn't know what to do . My son and I watched from the small bench seat at the foot of the bed . Annie undressed and stood in front of Ricky .
It was silent in the room as she looked up to Rickys face and wrapped her arms around him . She pulled his face to hers and started kissing him deeply . As she was kissing him she moved his hands to her bottom and he started squeezing and pulling her close .
After a minute she stepped back and told him to take his shirt off and pants off . As soon as he was naked Annie pushed him backwards on the bed and laid beside him . Again she started kissing him , she took his hand ,spread her legs and placed it on her cunt .. We watched Annie reach down and grasp his cock and start stroking it .
My brother looked over at me and my son. He was grinning and made a thumbs up motion . My son whispered " Ricky is liking this " . Rickys fingers were all over my wifes wet pussy . She was bucking up and down as his fingers parted her pussy lips and plunged deep inside her .
Annie turned her head to my brother and told him to come to her . He stood up and his big dick was in his hand and rock hard . He laid beside her on his back . Annie closed her legs and nudged Ricky over to the side . My brother moved to the middle of the bed on his back .
In a small voice she said to Ricky " I want you to watch Ricky " as she swung a leg over my brother and sat down . She was straddling him with her pussy inches from his erection . Annie had Rickys hard cock in her right hand and Genes dick in the other . Pre cum was on both cocks as she started rubbing my brothers big dick on her wet slit .
Ricky leaned closer as Annie moved up on Gene and started running the purple cock head through the folds of her pussy until finally guiding the head into the opening . She moved down slowly until it went deep inside her . She laid down on my brother and with her ass up in the air as he slowly pumped in and almost out .
Now came my son's planned part in the fucking . He motioned to Ricky to move closer to Annie's bottom . Noah had the Vaseline jar in his hand . Watch this Ricky , then he said to Annie " are you ready mom ? " She just whispered yes , yes do it .. he told Ricky to get a gob of the lube on his middle finger .
Annie's ass was moving up and down as Genes cock was in her .Noah started rubbing his finger around her asshole . Ricky watched closely as Noah made little circles around the small brown pucker . Noah moved his hand and said " go ahead Ricky , put the lube on her and rub it in ".
Ricky moved between her legs and reached down and put a large blob of lube on her asshole . Annie made a gasp sound as the cold lube covered her butthole . Ricky smeared the slippery lubricant all around her asshole in circles and then his finger began to dip in the tight hole. A little bit at a time , then he paused and slowly worked it all the in her asshole .
Annie jumped a little and said " oh Ricky oh Ricky" over and over as he moved his finger in and out , faster and pushing side to side , as if to make it bigger . Annie said " put your hard cock in my ass Ricky" , her breathing was hoarse and panting .
He moved up to her ass , he was on his knees and he dipped his finger into the Vaseline . He covered the head and shaft of his throbbing cock with the lube . He held his cock in his hand and moved forward and rubbed it on and around her small asshole .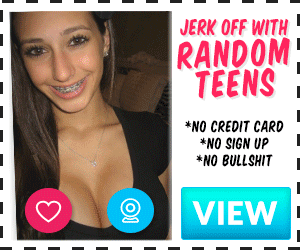 His cock and her asshole were so greased up they were shinning in the bedroom light . He slid his dick up and down through her ass cheeks before placing his cock directly on her asshole . He slowly pushed in an inch , Annie made a sound , he pulled back, then pushed in harder and his cock slipped slowly deep inside her ass .
Annie and my brother both made a moaning sound . Ricky said " are you ok ? should I stop ? " Annie said " no don't stop , please don't stop " . Ricky slowly moved in and out , deeper and deeper until he couldn't get any deeper .
This was the first time Ricky had ever had his cock in anything other than his hand .Her asshole was tight , and hot inside and super slippery from the lube. He started pumping hard and fast , his thighs making a slapping sound as he hit her ass . He tossed his head back and yelled YES as he pumped her ass full of his cream… Annie and Gene began humping furiously and both nearly screamed as they climaxed at the same time .
My son and I looked at each other and he said " I think we haven't seen the last of this game , mom loved it ." I said " you're right , I loved it to " .