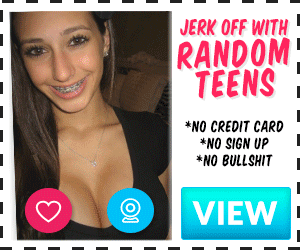 I got into a fight with my FWB, super sexy French guy, basically questioning why he didn't kiss me or cuddle me or go down on me anymore, and he said with all these talks I was too demanding and creating drama, and he wasn't having fun with me like he used to. WTF. So we agreed to stop seeing each other since we weren't getting what we wanted from each other anymore (Turns out he was starting to get serious with another girl that he never mentioned to me before, and I guess he was feeling guilty about it all? Whatever, I never cared that he would see other girls).
So now I had all this free time and horny energy and feeling the need for validation that I can be all that drama free sexy fun.
Cue, cute and flirty chats with new matches on dating apps, and old connections that popped up again.
Sunday night I met up with new guy Amon; after I'd had drinks with some BFFs I decided to go over to his place but just to sit on his lawn and chat. He was so cute and nice and SUCH a great kisser that we ended up making out in his front yard before I said "maybe we should go inside". We ended up naked on his bed with his cock buried deep in my mouth and then my pussy, and he came twice that night. Messaged me the next day telling me I gave him "very pleasurable sex" and wanted to meet again that night. Awesome validation.
Slammed at work all week but all I can think about is getting some white cock into me. By Friday I'm twitchy with it and when Kent, who I thought would be just a ONS when we last hooked up, hits me up again, I'm down. We fuck, I squirt, he cums twice in my mouth with what I think are really intense orgasms since his body is both stiff and convulsing at the same time, he swears the whole time in the French equivalent of "fuck.. fuck…fuuuuck"
Saturday night I visited a friend who was here for the weekend and staying in a luxurious hotel room. I go over with a special surprise for him, and after a glass of wine I change out of my dress into the Japanese schoolgirl outfit. He literally bites his knuckles when he sees it. He says he can't even put into words what this is doing to him. He is a horny teenager again, groping and humping me all over the room before he undresses me and fingers me and eats me out on the king bed. We jump into the spa bathtub, have more wine while I play with his cock between my feet, and he raises my ass up to lift me to the water surface, again to eat my pussy with the bubbles all over my body. After we dry off we are back on the bed 69ing when he cums in my mouth after not even 30 seconds because it's just been overwhelmingly sexy for him and he could not stop himself. That's how insanely sexy I am, he says.
But on the drive home I'm still feeling dissatisfied because I still haven't cum yet. Lots of hot sex so I'm happy with that, but I'm still horny. I get a notification, and it's Simon, a new match from 2 weeks ago. There's been heavy flirting, sexy pics exchanged, convos about our kinks, and he's asking me "how's your night going?" at 11pm. I know he lives 10 mins away from me but we haven't met up yet.
There's a park near us, I reply maybe we can go for a walk, he says he'll be there in 10 minutes. I quickly freshen up at home then drive over to the park.
It's got big slopes of grass and a playground with a low cement wall around it.
He finds me sitting on that low wall in my dress, and I'm still buzzed from the wine and the place is really dark. That dark shadows makes me bold. As we're chatting he has his hands running up my inner thigh, I don't stop him. He takes my hand and puts it over the hard cock bulge in his jeans, and I immediately start stroking what I can. In 5 minutes, Simon is squatting down between my legs which he's spread apart and he's pushed my panties to the side and he's licking my pussy. He is fucking enthusiastic, before he sits up again next to me and asks for a little quid pro quo. I'm all about fairness, so I get down between his knees and suck his cock just as enthusiastically. He is leaking so much precum and it actually tastes pretty sweet, I lap it up.
Simon is getting off on this because he has an exhibitionistic kink and likes the idea of outdoor sex. He is groaning and holding my head but I can't keep going because of the annoying mosquitoes!
We go back to the cars but rather than say goodbye, we make out before I pop the door of my car boot up. I don't know what I wanted, but I lay myself down and Simon pushes my dress up and pulls my legs up so my heels were resting on the edge of the car boot. And then and there, in the middle of the dark car park at midnight with the little boot light shining down on us, Simon bends down and eats my pussy while working his fingers in me. I'm half worried someone might see but half CBF because he's focused and really good and I'm so fucking wet and soon I'm cumming for him. It feels so damn good, finally.
Of course, now he wants his, and tells me I can't leave him like this **waving rock hard cock in his hand** so I turn over to my side and take his cock in my mouth while he stands there, and he fucks my face, fucks my throat, I take him all the way to the base of his 7 inch cock (although he tells me later it's 7.5 inches), and soon he's cumming too. I swallow every salty drop. He tells me he can't believe I took his whole cock like that, that all the other girls he's had so far struggled with it.
Four cocks over 7 nights. They say the best way to get over someone is to get under someone, and I think I definitely did that here, but I've always been a bit of an overachiever.
I'm seeing Amon again tonight.