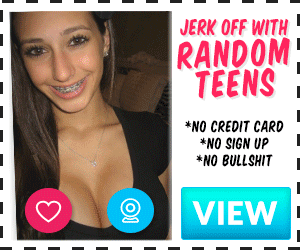 2012 when aged 30: It was December 2012, I was coming to the end of my sex filled 20s, the dirty 30s were just around the corner, my hubby had already encouraged me to be a slut for the past 11 years, I loved every minute, I fucked my way through tons of guys, I never wanted this lifestyle to stop.
My hubby had booked us a hotel room in London, telling me that he had arranged for 2 guys to meet up with us, as per usual I was excited, he wouldnt let me know what they looked like, saying it was a secret, which didnt bother me as I always trusted him with picking out guys for me.
I started to dress up in my sexy lingerie, a blue & white basque with blue stockings, a skimpy blue thong and my high heels. My hubby said he had a text and that he was going to meet these 2 new guys down by the hotel bar for a drink. 20 minutes later he returned to the room and told me 'Your gonna like these babe' before gently tying a blindfold on me and directing me to the bed. 'They are both gonna make love to you and you aint going to know what they look like'.
Everytime I meet a new guy, Im full of nerves and excitement, this felt totally different again, eyes blindfolded, my other senses kicked in, I could hear my heart pounding louder than ever before. Theres a knock on the door, 'Hey guys, this is my beautiful wife Rhian, give her a birthday she'll remember'.
Within a minute I had 2 guys on the bed, 1 either side of me, both already naked. My hands roaming over their sexy bodies till I came to their throbbing cocks, they were both massive, I started stroking them both, both mysterious cocks were forming pre cum on the tips as I yanked hard on them. Meanwhile 1 guy started kissing me and playing with my tits, the other slipping his hand into my thong and began rubbing my clit.
I was now getting very wet, I felt movement on the bed, 1 guy had now positioned himself between my legs and began eating away at my pulsing pussy. The other I could sense was over me, he then slaps my face with his cock, afew times, before sticking it in my mouth and down my throat. The suspence was incredible, this turnt me on so much more, who were these guys.
They took it in turns eating my pussy and having their cocks sucked, I cam a couple of times, I was ready to get fucked. The first guy slowly slipped his cock into my pussy, it felt so good, slowly and softly his movement was, he pulled out and the other guy took his place, he too fucked me gently. I was then rolled over, onto my knees, he entered me again this time harder, faster, my pussy getting pounded well. He pulled my hair, lifting up my head, the other guy then enters my mouth, this felt fantastic I was in heaven. I began to cum. They changed roles, they made me cum again.
1 guy was now layed on the bed, the other guy directing me over him, I scooped down and my soaking wet pussy started eating up his throbbing cock, I bounced up and down, going harder, going faster, cumming yet again. It was killing me that I couldnt see what they looked like but the thrill was mind blowing. I then felt the shock of cold baby oil being squirted on my ass, a couple of fingers slowly, gently rubbing the oil around my anus, my breathing got heavy, heart pounding, I knew what was coming next. Gently I felt this other cock ease into me, although I couldnt see I knew my eyes were rolling into the top of my head.
He began fucking me faster, 1 in my ass, 1 in my pussy, I began screaming with pleasure, my hubbys cock was now in my face, I began sucking on his rock hard cock, it took moments before I gave out another scream, I cam then the guy fucking my ass came too. I was layed on the bed, flat on my front, bar 2 pillows propping up my sexy hips, the other guy then enters my ass and like a force of nature begins fucking me, he then releases his load.
I just lay there, exhausted, satisfied, they both got dressed, wished me a happy birthday, kissed me and left the room. It was an amazing 30th birthday suprise. To this very day, I still dont know who these guys were or never seen a photo. My hubby said I had never fucked them before that night and never fucked them after but that I do know them and they both know me. ☺