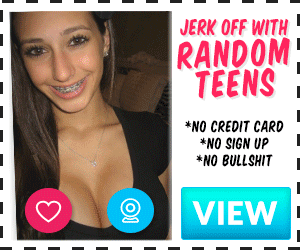 For anyone who hasn't been following my exploration of my sexuality, I had my first homosexual experience a few months ago with my friend Mike. My whole life i have only been with women, but enjoyed anal play so gave it a go. My first time I got to experience bottoming and giving blow jobs. I really enjoyed it, more than I thought I would 😉. A few weeks back Mike (who has been fucking me for a while now) and I decided to include his old hookup from high-school and we haw a 3some. I am about 6 inches, cut and on the skinny side. Mike and his friend Bill were almost equal in length (7 inches or so) but Bill was a little more girth and gave me a good stretch. Bill lives out of town so I won't get to experience that often, unfortunately.
Recently Mike and I decided to go out to a Gay Bar. We kept socially distant because covid, but it was difficult with how many people they let in. I've been to Gay bars before but never had any intentions. I talked to a few people and it was pretty flattering, to say the least. One guy that approached me, i don't remember his name, had pretty tight shorts on and you could see his package pretty well (I had to look😛). We talked for a bit but that was it. At the end of the night before I left he came up to me and gave me his number. I felt awkward because it was right infront of Mike but he just smiled.
On the ride home Mike asked if I saw the size of the guys cock. I told him that I did. He laughed and told me that he knows I don't have much experience( only been with two guys) and if I wanted to check it out it was fine with him as long as he was tested etc.
I texted him right away and it only took 3-4 messages before he sent me a picture of his cock 😍. Fully erect he was easily over 8 inches. I've only seen cock that size in porn. It makes mine look so small in comparison. I sent him a few pictures of myself and he agreed to get tested the next day.
After his results came in, I invited him to my place. Before he came by I put the biggest butt plug I had in because I was worried he wouldn't fit. He came by an hour later and I invited him in. He was wearing less revealing clothes then he was at the bar. I couldn't see his package at all (but I kept thinking about the pictures he sent me) I was wearing basket ball shorts and a tee shirt, nothing fancy. We sat on my couch and made small talk, which was a bit awkward. All I could think about was the big dick a few inches away from me. It didn't help having my plug in. I saw him glance at my shorts and I looked down and noticed I was getting kinda hard. He asked if he could see it. Without hesitation I stood up in front of him and took my shirt off. I then turned around, facing away from him and bent over and slowly pulled my shorts down. I felt so slutty doing it. I looked back at him and he commented on the fact that I was plugged already. I sat on his lap and grinded my ass on his dick as he stroked my cock. I was pretty hard at that point.
I stood up and could see his cock outline in his pants. He unbuttoned them and pulled them down. His cock was so big it was sticking out of his underwear. My heart was beating so hard, but I pulled his underwear down and I was pretty shocked by the size. I couldn't help but laugh. If I gripped it by the base I could have held his shaft with both hands and the head would still stick out. I started jerking him off and licking his head. He put his hand on my head to guide me and pushed me a little bit when it hit the back of my throat. My mouth was completely stuffed and I loved every second of it. He asked if he could take charge. I assumed that ment he was going to fuck me, but he laid me on the couch face up and showed his cock in my mouth. He was face fucking me. He was going easy, but thrusting was forcing his dick pretty deep in my throat.
We did that for a few minutes, until my throat felt soar. He pulled out and I got on all 4s and he took my plug out. He put on a condom and I felt him lube my ass with a lot of lube. I was pretty nervous. I felt his cock push against my hole and I tensed up. I took a few deep breaths and I could feel my ass expanding trying to take his cock. It took a good two minutes trying to push it in, until I felt a bit of pain and a release. It was in. He applied more lube and fucked me hard. After a few minutes I felt light headed and lookee down to see cum dripping from my cock. Disappointingly he didn't last very long, but idk if I could have taken him too much longer anyway. He asked where I wanted it and I said to cum on my ass. He pulled out, took the condom off and unloaded on my ass. I could feel his cum all over me. And he let his cock lie on my ass. He said I had a nice gape when he pulled out, but I didn't know I could do that. (I asked Mike if I ever did that and he said no)
We cleaned up and he left. I'm not a fan of hooking up with strangers but I definitely enjoyed that. Ill let you know if it happens again Thanks for following along.