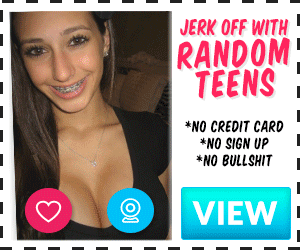 \*I re-uploaded the story because I had accidentally titled it "part 3." Part 5 has been started.\*
​
Being A Slut For My Boyfriend's Bully Part 4
The next morning when I woke up I noticed my ass was sore. I smiled to myself as I remembered last night. Nathan had taken my ass and I had to admit… I really enjoyed it. I felt guilty at enjoying it as I didn't even let my boyfriend, Jesse, have my ass.
It was Saturday, so no school today. But I had to be at Nathan's place. I showered then got dressed in the clothes Nathan had requested. A red dress that was very short, with a black thong. I checked myself out in the mirror. I looked hot and more than a little slutty. The tight dress showed off my boobs and it was very obvious I wasn't wearing a bra. I leaned over slightly and could see my ass in the mirror. The dress was extremely short and only covered me about one inch below my ass.
When I arrived at Nathan's place, he was waiting for me out the front of his house. "Get in my car babe, we are going to do some shopping" Nathan said with a grin. I smiled, like most girls, I loved shopping.
Getting into the passenger side, Nathan leaned over and kissed me. I felt butterflies in my tummy as he ran his tongue over my lips then pushed his tongue against my lips, wanting entry to my mouth. I opened my mouth and welcomed his tongue inside as I let his wrap around my tongue. Our tongues played together while we made out. Nathan broke off the kiss and smirked at me.
"Ready to go?" He said. "Oh yes" I replied a little breathlessly. I was reminded again what an amazing kisser Nathan was. A few minutes in the car ride, Nathan looked over at me.
"Suck my dick slut" he said. I was shocked but quickly recovered and just smiled at him. I leaned over to his lap, pulled down his shorts and underwear and noticed he was half hard already. I smiled again cause I loved sucking on a half hard dick, feeling it get hard in my mouth is a big turn on for me.
I didn't even bother kissing his dick… I just opened my mouth and quickly wrapped my mouth around it. I ran my tongue all over it as I felt him harden in my mouth. I took him out of my mouth so I could kiss it all over and quickly licked his balls. I then sucked on the tip of his dick, swirling my tongue around, tasting his pre-cum. I started taking every inch of him inside my mouth while quickly running my tongue all over him.
"It's going to be a half hour drive slut so just slow down a little" Nathan said. I slowed down the blowjob I was giving Nathan and just started sucking his dick slowly. Every couple of minutes I would take him out of my mouth so I could place wet kisses all over his dick and lick his balls.
After 20 minutes of sucking off Nathan I was starting to get a sore neck from leaning over from the passenger seat this whole time. Thankfully within a few minutes we had arrived at our destination.
As Nathan parked the car, I took his dick out of my mouth, gave it a kiss and pulled up his underwear and shorts. "That was an amazing blowjob slut" he complimented me. I smiled at him and said "your slut aims to please sir."
As we got out of the car I noticed we were at this adult entertainment store. We walked in through the door and my mouth dropped open. I couldn't believe the amount of toys, outfits, bikinis and other adult items that were available.
"Considering you've had your mouth open for me the last half an hour, you can close it now babe" Nathan said to me naughtily. I shot Nathan a look as a 30 something year old sales assistant said "hello! How may I help you today?" With a grin. I blushed, knowing she had heard Nathan's comment to me and she now knew I had just been giving him a blowjob.
"Hi" Nathan and I replied together. Nathan continued "I'm looking to purchase Hayley a nice and sexy bikini and a few toys." I blushed even more. The sales assistant, Anne, saw my blush and said "honey there's nothing to be embarrassed about. Incorporating toys into your sex life is a lot of fun and is quite common."
I felt a little better now that I realised Anne wasn't judging me.
"How about we find you a bikini first honey?" Anne asked. "Yeah, sounds good, thanks" I replied. Anne lead us over to the swimwear section. "What kind of bikini are you looking for?" Anne asked. I replied "two piece. I want it to look sexy but not expose my ass."
"Well that rules out a thong bikini then" Anne said, as she picked up several bikinis off the shelves. "But a cheeky bikini would be perfect. You know, the ones that show off a little ass" Nathan said. I rolled my eyes and Anne laughed. She showed me several bikinis and I picked a pink and black bikini. "Nice choice" Anne said, "you can try it on in the dressing room"
I entered the dressing room and closed the door behind me. I stripped naked and put the bikini on. DAMN! I thought to myself, checking myself out in the mirror. I looked HOT.
"C'mon babe, come out and show us" Nathan said impatiently. I stepped out and held my arm open "well… what do you think?" I asked shyly.
"Damn girl!" Nathan responded with lust in his voice."
"It fits you perfectly Hayley" Anne said, "If you're uncomfortable showing that much boob, I can get a larger bikini top size"
I looked down and noticed the top was very tight and small. It showed off side and under boob but I liked it. "No, its ok. I like how my boobs look in it" I said.
"Turn around honey and show us how it looks from behind." Anne said. I turned around and leaned over slightly, showing my ass off to them. "WOW!" Is all Nathan said. "Very sexy" Anne said, then continued with a laugh "the bikini bottoms show off your ass perfectly, exposing a little cheek. I have a feeling your boyfriend won't be letting you wear that bikini very long"
Nathan laughed, I blushed and said "Nathan isn't my boyfriend." Anne smirked at me and said "it doesn't matter honey. I'm sure he'll be removing your bikini regardless." I blushed even more. "Will your boyfriend see you in this bikini or is it only for Nathan?" Anne asked curiously. "Only for Nathan" I said looking down.
"There's no need to be embarrassed about cheating on your boyfriend honey" Anne said and continued "now why don't you go and take that bikini off and we'll find you some toys"
I smiled and nodded at Anne. I went back into the dressing room, took the bikini off and put on my panties and dress. I felt more confident now that I wasn't so exposed wearing a skimpy bikini in front of everyone in the shop.
I walked out and found Anne and Nathan in the toy section. I looked around at all the dildos, vibrators, butt plugs and anal beads. "So that toys have you had experience with Hayley?" Anne asked. Umm… vibrators and butt plugs" I said blushing a little. "Great start" Anne said encouragingly, before continuing "how about trying some anal beads?"
I looked at the anal beads section and said "they look interesting, how long are they?"
"They come in different lengths, depending on how full you want your ass." Anne replied, then jokingly said "I'm sure your boyfriend or Nathan would love to put them in you"
Nathan laughed and said "just me! Hayley doesn't let her boyfriend have her ass"
I blushed deep red, feeling like a slut but at the same time, I felt myself getting wet because I liked being a slut for Nathan.
Anne smiled at us and said "we have special butt plugs that the anal beads attach to. That way Nathan can insert the beads into your ass, insert the butt plug and you don't have to worry about not being able to get them out."
I was still blushing but I also liked that idea and I knew Nathan would love to do that to me.
"Okay, I'll buy a set with the connecting butt plugs" I said to Anne. Nathan's face lit up and Anne said laughing "you've just made Nathan a very happy guy"
I looked over at Nathan and smiled at him. Nathan said "how about a bigger vibrator?" I was shocked. "You already have that big vibrator you use on me" I exclaimed.
Anne looked at Nathan and said "If you want to stretch Hayley's vagina, it's pretty easy. We sell a set of four vibrators that go up in size. Once she's comfortable with the small one, you keep going up in size and they'll stretch her vagina nicely."
"I don't want my pussy stretched" I said firmly. I was worried if Nathan did stretch my pussy then Jesse would know I was cheating on him. Anne seemed to read my thoughts, she said "If you're worried about your boyfriend finding out you're cheating on him, don't. Your vagina is made to stretch. Even after Nathan stretches you with the largest vibrator, within 12 hours your vagina will be back to its usual tight self"
After Anne's explanation I felt a lot better. Nathan looked a little disappointed because I knew he would love to permanently stretch my pussy so I'd be ruined for sex with my boyfriend.
"Haha you're not ruining my pussy for my boyfriend" I said cheekily to Nathan. "Maybe not, but I'll have a lot of fun trying" Nathan responded, then continued "I can still stretch your ass"
"Oh bloody hell!" I groaned. Anne just laughed and said "Nathan is right. Your ass isn't as elastic as your vagina so it can be stretched"
'Stop Anne, you're giving him ideas" I said but smiling at the same time. Anne just winked at me.
"How about a whip or nipple clamps?" Anne suggested. "Ooo a whip! Hayley loves to be spanked" Nathan helpfully pointed out. "Most girls enjoy being spanked" Anne said when she saw me blush.
Anne led us over to the spanking section and picked up a leather whip. "I suggest this whip. It'll hurt but it won't leave any marks so your boyfriend won't know you're cheating on him" Anne said.
Anne lead us over into a corner, out of view of the other customers. "Hayley lift up your dress" as she handed the whip to Nathan. I sighed tolerantly as I saw the longing in Nathan's face. I pulled up my dress, exposing my ass. Luckily I had worn a thong today so my ass cheeks were already exposed. I leaned over, presenting my ass to Nathan and the whip.
Nathan brought the whip down and \*CRACK\* it hit my left cheek, making me jump a little. Anne was right, it did hurt but I really liked it. \*CRACK\* Nathan brought the whip down on my right cheek but this time I didn't jump.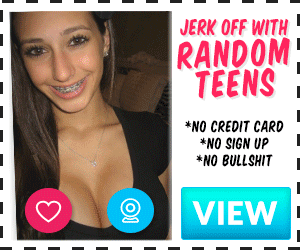 "Good work Nathan" Anne said and took the whip off him before he could whip me anymore. Nathan grinned as I pulled my dress back down. "We'll take it" he said. Anne smiled at us and said "I have a feeling Hayley that your ass is going to be well whipped for the next week or so" with a giggle. I smiled and said "haha yeah but I can take it."
"Good girl" Anne said, then continued "now onto the nipple clamps"
I felt a little nervous as I had never used nipple clamps. Anne noticed I was looking nervous and choose a small set of nipple clamps. "Pull your dress down honey" Anne said. I pulled my dress down, exposing my tits. Anne gently put each clamp on each of my nipples. I was surprised at how stimulating they felt. They hurt, but felt good as well.
"How's that feel Hayley?" Anne asked. "Nice, they only hurt a little." I replied. "That's good, you can buy bigger clamps if you want it to stimulate and hurt more." Anne said.
Nathan reached out and released the clamps but instead of gently putting them back on, he let them snap shut on my nipples. The sudden pain knocked the wind out of me and I glared at Nathan. Nathan and Anne both laughed and Anne said "or if you wanted to hurt her more, you could just do that"
Anne continued "nipple clamps are extremely stimulating if you have them on during sex."
"I could imagine" I said with a smile as I noticed Nathan's hungry look. "We'll take a few sets. Nathan wouldn't forgive me if I didn't let him use them on me" I continued with a giggle. I took the clamps off my nipples and handed them back to Anne then pulled my dress up.
"Do you like it to hurt sometimes during sex?" Anne asked me. I blushed a little and replied "yeah. Once Nathan spanked me so hard that I couldn't let my boyfriend see my bare ass for a couple of days"
Anne laughed, looked at Nathan and said "you'll love using the whip on her. There will be no marks to hide from her boyfriend"
Nathan smirked at Anne's response and asked "anywhere on her body?"
I put my hands on my hips and said "excuse me? I'm letting you whip my ass. Isn't that enough?" "Nathan responded "obviously not babe" with a smirk.
Anne interrupted our little argument and said "you should at least try being whipped on other parts of your body. Certain body parts are extremely sensitive to being whipped"
"What parts of her body should I start with?" Nathan asked curiously. Anne replied "I'd recommend starting with Hayley's tummy. If she's okay with that then go up to her breasts but avoid her nipples till you know she's ok with the rest of her breasts being whipped because nipples are extremely sensitive. After that you can whip her hips and thighs"
Nathan grinned widely, "that sounds hot" he said.
Anne smiled at us and said "whipping is very hot, I'm sure you'll both have fun. Do you need condoms or some type of protection?"
"No thanks" Nathan replied, continuing "I cum inside her." I blushed and rolled my eyes. Anne just laughed and said "boys have no tact at all" and I laughed as well.
We were walking up to the counter to pay for all the items when Nathan stopped and pointed at an inflatable dildo.
"How do these work Anne?" Nathan asked her. "Pretty simple. You put the dildo inside her and you just use the pump to pump up the dildo to the size you want." Anne explained.
"How large does it inflate?" Nathan asked while shooting me a naughty look. "Very large. If you really want to stretch Hayley's vagina, an inflatable dildo will do it easily." Anne said.
"I'll take it" Nathan said excitedly. "Great! Now my pussy will be ruined" I said sarcastically, rolling my eyes.
Anne looked at me and said with a smile "awww honey, don't worry. Your vagina is more resilient than you think it is. Besides you'll probably enjoy the feeling of being stretched"
"I probably will Anne" i said. I must admit, I definitely prefer Nathan's larger dick inside me than Jesse's small dick.
Anne rung up our purchases and Nathan paid. "Goodbye guys, i hope you both have a lot of fun with your purchases" Anne said with a smile. We thanked Anne for her help and bid her goodbye.
As soon we were in the car Nathan leaned over to me and kissed me. "Take your panties off" Nathan said. "What? There are people around" i said to Nathan. "Take your panties off now. I want you completely naked underneath your dress" Nathan said sternly.
I looked around at the crowded parking lot and made sure nobody could see into the car. I reached underneath my dress and grabbed the waistband of my thong and pulled it down, over my ass and down my legs. I handed my panties to Nathan and he grinned and slipped them in his pocket.
"Now pull your dress up so i can see your pussy" Nathan ordered. I grabbed the bottom of my dress slowly pulled it up to my waist, exposing my pussy. I was so nervous that one of the people walking around in the parking lot would glance in the car and see my exposed pussy.
"Good girl" Nathan said pleased. He reversed out of the parking spot and started driving. Nathan reached over and started rubbing my pussy. "Damn girl! You're wet already. You liked modeling that bikini for me didn't you?" Nathan said.
"Mmmm yeah. I also liked how you whipped me in the store" i said with a moan, as Nathan continued playing with my pussy. "That was hot!" Nathan said with a grin, then continued "i cant wait to whip your body all over" as he slipped a finger inside me.
"Oh my god, yes" i moaned. I was so turned on from everything that happened at the sex shop. I really enjoyed trying on the bikini, then being whipped and having the nipple clamps used on me.
I reached my hand over and, unzipped Nathan's fly and wrapped my hand around his dick. I started fondling him, feeling him harden up in my hand. He had pre-cum leaking already, i rubbed my finger over it then brought my finger to my mouth. I licked his pre-cum off my finger and moaned as i felt him start to rub my clit. My orgasm was building as i continued stroking his dick. Nathan slipped a second finger inside me while he continued playing with my clit.
"Oh my god!" i moaned as i came. I felt my pussy clench tightly around Nathan's fingers as an orgasm swept over my body. Nathan grinned at me as my orgasm faded. "Now its your time babe' I said breathlessly to Nathan as i leaned my head over his lap. I started kissing his dick all over while i used my hand to fondle his balls. I licked up the pre-cum on the tip of his dick and slid my mouth over him. As i sucked on his dick, I ran my tongue all over him. I really loved sucking Nathan's dick, he tasted delicious. By this time i didn't care if any of the cars we drove by looked in and saw my pussy.
All my attention was focused on sucking Nathan's dick and getting him off. Nathan took his fingers out of my pussy and brought them close to me. "Suck my fingers clean slut" he ordered. I stopped sucking him and took his dick out of my mouth. Nathan brought his fingers to my face and rubbed his fingers over my lips, smearing my pussy juice over them. I opened my mouth, he inserted his fingers in my mouth and i licked and sucked them clean. Nathan loved making me taste myself. "That's a good slut" Nathan said. I smiled at him and went back to sucking him off. I continued to lick and suck Nathan's dick for a while. Nathan's breathing started getting heavy and i knew he was close to cumming. I sped up my sucking, after a minute I felt him stiffen up and suddenly he started cumming, flooding my mouth with his cum. I kept him in my mouth as he kept cumming, making sure not to spill any.
After he finished cumming, I slowly pulled his dick out of my mouth. I opened my mouth to show Nathan my mouth full of his cum. As he watched i slowly moved my tongue around, swishing his sperm around in my mouth. Nathan absolutely loved seeing my mouth full of his cum and me playing around in it with my tongue.
"You look like such a slut, with your mouth full of my cum. Mmmmm your tongue is covered in sperm" Nathan said in a ragged voice as he watched my tongue swishing around in his cum.
Nathan suddenly smirked, took his finger and stuck it in my mouth, getting cum all over it. He took his finger out of my mouth and he wiped his finger over my cheeks, smearing his cum over my face. Nathan did this a few times, smearing his cum over my lips, cheeks and chin. I had never had cum on my face before and it made me feel very slutty.
"Mmmmm you look like such a slut with those cum streaks all over your face" Nathan said to me, then continuing "you're not to clean your face until we're home. You can swallow now"
My pussy clenched in excitement. Knowing every car that drove past us could look over at me and see the cum streaks on my face. I swallowed Nathan's cum. "Yes sir" i said quietly.
A couple of minutes driving later, Nathan pulled in a Maccer's drive through. I unconsciously pulled my dress down so my pussy wasn't exposed.
Nathan ordered as lunch which i was happy with because the only thing i had in my tummy was Nathan's cum.
When we got to the pick up window, a teenage boy was handing the bag of food to us when Nathan's hand shot out and he pulled the top of my dress down, exposing my bare tits to the teenage boy. I was shocked but not as shocked as the boy was. His mouth fell open and he almost dropped our bag of food. Nathan smirked at him. The teenage boy stuttered and asked us to park out the front as there was a wait on our drinks. Nathan took the bag and thanked him and exited the drive through, pulling up at the front of store to wait for the rest of our order. I pulled the top of my dress up again and glared at him. "Why did you expose my boobs to him Nathan" i asked angrily. "Relax babe! You made his day. Plus i know you enjoyed it"
I continued to glare at him but he was right. I made no effect to quickly cover my boobs when Nathan exposed them. I could of covered my boobs with my hands but i didn't because i liked that the boy saw my bare tits.
"You're right… i did enjoy it" i admitted to Nathan. He smirked at me and he started playing with the hem of my dress. Suddenly the teenage boy that Nathan had exposed my boobs to was at my window. I rolled the window down as i felt Nathan lift up the bottom of my dress, exposing my pussy to the teenage boy.
I blushed as the boy stared down between my legs but I didn't try to cover myself up. Nathan reached over and spread my legs open. I blushed even more as i felt my pussy lips spread open, exposing the inside of my vagina to this teenage boy. He gasped as he stared at my exposed wet pussy. My body was on fire and my mind was racing.
I was embarrassed that my most private parts being exposed to this teenage boy. I felt so slutty and exposed and I was so turned on.
Nathan slipped his hand between my legs, he put his fingers on my pussy lips and he used his fingers to spread my pussy open extra wide. I moaned as I realised the boy could see deeper inside my pussy than even my boyfriend had. My pussy was soaking wet. I was so turned on that i was exposed and virtually naked in front of this teenage boy. "Thanks for the food mate" Nathan said with a grin. I grabbed the bag of food, gave the boy a smile and we took off.
"You look a little flustered Hayley" Nathan said teasingly. "Pull over, i want to fuck you now" i said in a sexy voice.
Nathan wasted no time in pulling over. Nathan moved his seat back and I undid my seat belt. I pulled my dress off, now I was completely naked. I got onto Nathan's lap and lined his dick up with the entrance to my pussy. I was so wet, so i didn't even bother rubbing my pussy on his dick to lubricate it. I just slid quickly down onto him, taking all of him completely inside me. We both moaned as I felt Nathan bottom out inside me. I could feel Nathan against my cervix and i wanted him deeper inside me. I quickly slid up and down on him, slamming his dick in and out of my pussy. Nathan's hands slid down to cup my ass so he could help me slid up and down on him. Nathan brought his lips to mine and his tongue demanded entry into my mouth. I opened my mouth and let his tongue in. Our tongues played together while i kept sliding up and down on his dick. Nathan was helping by holding me up and slamming me back down on him. This was wet, passionate and rough sex and i was loving it. Our breathing was getting louder as I bounced on top of Nathan.
Even our kissing was fast and rough. Our lips were pressed together as our tongues played together quickly. I felt an orgasm building so I whispered to Nathan, "I'm close."
Nathan moaned and moved his hands from my ass to my hips so he could help slam me down onto his dick. We had a good rhythm going, I'd lift myself up and off of his dick and he would slam me back down on him, hard. This sex was so rough and I knew my pussy would be sore tomorrow but at this moment, I didn't care.
The days events, starting at Nathan's house, then at the sex shop where Nathan whipped me and used the nipples clamps on me and to Nathan exposing my tits and pussy to the teenage boy… had just turned me on little by little. I was so close to cumming… I slammed up and down on Nathan one last time and came. My orgasm raced through my body and I gasped. My pussy started clenching around Nathan's dick as my orgasm peaked and waves of pleasure ran through my body.
I still had Nathan's dick deep inside me as he hadn't cum yet. I smiled at him and slowly started moving up and down on him. "Stick out your tongue baby" I said to Nathan. His eyes lit up as he opened his mouth and stuck out his tongue.
I opened my mouth and slid his tongue inside my mouth and started sucking on it. Nathan moaned as I sucked on his tongue as I continued sliding up and down on his dick. Nathan's breathing started getting heavy and I knew he was close to cumming. I started fucking him harder and faster as I clenched my pussy around him. With a final slam down onto him, taking every inch of him inside my pussy, he moaned and finally came.
I kept every inch of him inside me as I felt him squirt streams and streams of hot sperm deep inside my pussy. "Thank god I'm on birth control" I thought to myself. Nathan had cum so much inside me that I would have surely gotten pregnant by now. I felt a flash of guilt as I remembered that I haven't even let Jesse, my own boyfriend, cum inside me yet.
Nathan had finally stopped cumming. I slowly moved my hips, I could feel Nathan's cum swishing around inside my pussy. He looked at me, smiled and said "you're incredible Hayley." I felt butterflies in my tummy as he slowly brought his lips to mine and we started kissing. But this kissing wasn't fast and rough like before. We were kissing slowly and passionately.
Our tongues slowly explored each other mouths while we kissed. I could feel Nathan's dick slowly shrinking inside me. I was really enjoying the slow and romantic kissing after such rough sex. I took my tongue out of Nathan's mouth and said "ummm Nathan… how am i going to get off of you without your cum leaking out of me and getting all over your car?
Nathan had a thoughtful on his face when he started smirking. He reached into the glovebox and pulled out a small vagina plug. "I'll plug your pussy so my cum doesn't leak out" Nathan said. "Okay" i replied with a roll of my eyes. Just what i wanted… to spend half the day with my cum filled pussy plugged up.
I slowly started lifting myself up, feeling Nathan's dick slipping out of my pussy. \*POP\* Nathan's dick was out of my pussy and Nathan quickly slipped the vagina plug inside me.
I slid back onto my seat and looked around, wondering how many people saw us having sex. I blushed as I suddenly remembered i was completely naked and everyone going past the car could see. I pulled on my panties, which helped keep the plug in my pussy then pulled on my dress.
Nathan started driving us back to his place. "You really liked me exposing you in front of the teenage boy didn't you Hayley?" Nathan asked me.
I blushed as i remembered how wet it made me when Nathan showed the teenage boy my boobs and pussy.
"Yes, i did" I admitted, then continued "you made me feel so slutty… when you spread my legs i could feel my pussy lips spread open."
Nathan laughed, saying "You should have seen his face when he saw your pussy lips spread"
I blushed and asked "is that why used your fingers to spread me open? How much did he see?"
Nathan laughed again and said "He saw everything. I had spread your pussy open enough that we could see your lovely pink insides and even the entrance to your cervix"
I closed my eyes, feeling like such a slut. But i couldn't deny that I enjoyed it. "You like that, don't you? Nathan asked, looking over at me. "What?" I asked. "You like being a slut don't you? Nathan said. "Yes" i said quietly.
Nathan smirked.
A couple of minutes later we had arrived back at Nathan's house. As we got inside Nathan looked at me and said "strip."
Oops, I had forgotten i was supposed to strip naked upon entering Nathan house. I pulled my dress off over my head and slid my panties down and off. Now naked, i walked into the lounge. "Lay on your back, on the floor and spread your legs" Nathan commanded. I did as i was told, spreading my legs wide i could feel Nathan's cum sloshing around inside my pussy. Nathan removed his pants and underwear. He got on his knees over the top of me with his hips level with my face. "Open your mouth" he ordered.
I opened my mouth and Nathan slid his dick inside my mouth. I ran my tongue over his dick while he slid all the way inside my mouth. I had taken all eight inches of him inside my mouth. Nathan moaned, saying "your mouth feels so amazing on my dick" as he started sliding his dick in and out of my mouth. I just lie there and let Nathan fuck my mouth with his dick, using my tongue to lick his dick.
Nathan fucked my mouth for at least 30 minutes, a few times when he got close to cumming, he would slow down, pull his dick out of my mouth and rub it over my face, leaving trails of pre-cum all over me.
My mouth was starting to get sore from constantly being open when Nathan started fucking my mouth faster. In and out of my mouth his dick went. I made sure i licked his dick every chance i could. Nathan suddenly tensed up and thrust his dick deep inside my mouth as possible and finally start cumming. I could feel him at the back of my throat as he kept cumming. Nathan moaned loudly as he shot stream upon stream of cum down my throat.
I now had my pussy and my tummy full of his sperm. When Nathan finished cumming, he pulled his dick out of my mouth. "Lick it clean slut" Nathan commanded. I stuck out my tongue and starting licking his dick clean, making sure I licked up every drop of sperm. Once I was sure I had licked him clean, I kissed his dick.
Nathan lifted himself off of me and positioned himself next to me. He used one handed to spread my legs open while the other grabbed the plug in my pussy. With a quick pull, he withdrew the plug and placed something underneath my now open pussy.
I felt his cum start to leak out of my hole. Nathan inserted a couple of his fingers inside my pussy. He swished his fingers around inside my stretched and cum filled hole. After a minute he withdrew his fingers and brought them up to my mouth. I opened my mouth and took his fingers inside, I sucked all the cum from his fingers. Nathan then proceeded to use his fingers to scoop up more cum from my pussy and made me lick it all up.
"You're such a good slut Hayley. How does my cum taste after its been inside your pussy?" Nathan said.
"Sweet and salty" I replied. I was starting to love how Nathan made me feel like a slut. It took about five minutes for Nathan to feed me all the sperm from my pussy.
When he was finally done he smiled, got up and proceeded to help me up off the floor. "Today was fun" Nathan said. "Yes it was" I agreed. "Tomorrow I want you to wear that new bikini underneath your dress" Nathan said.
"Okay" I replied, wondering where he was taking me tomorrow that required a bikini.
I walked to the front door, still naked. I pulled my panties on and then my dress on over my head.
Getting into my car, I headed home for a much needed shower. Lying in bed that night I wondered what Nathan would do to me tomorrow…