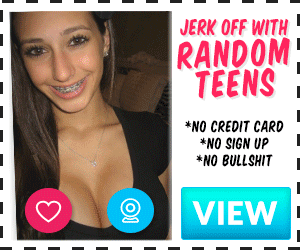 Behan Aur Bhabhi Ki Gand Phari The main feature and scene of my story. That is I hope amazing and worthy for hot sensational session.I hope it will errect your sensation at the peek. Maine is story mei Bhabi aur behen ( In Part-II) ki GAAND kaisi mari who batane ja raha hun aur asha karta hun ki aapko pasand aayegi. Main ek lecturer hun. Mera sadi do saal pehle hui thi. I have two sexy ladies , one is my HOT bhabi & other one is my causin sis, reading in engg.college.Main tab bhaiya( Muhn boli) ke ghar ke paas main hi naukari karta tha. Isi liye bhabi aksar mere ghar main attethe…aur time pass karte the.Tabhi mere ghar main main meri biwi,ek chacheri behen rehete the. Ek din bhabi aai aur puchn le lagi, tabhi biwi nahi thi(maike gayi hui thi) kya chal rah hai????? Maine bola bas thik hai,to boli itna sarmate kyun ho khuch jan-na hai to puchlo.bhabi ki umar bas 32 saal thi aur ek 3 saal ki beti thi. Lekin unko dekhne se lagta nahin ki wo sadi suda thi. Unki GAAND ko soch soch kar main kitna bar muth mar chukatha iska koi hisab nahin tha. Tabhi unhune mujhe puch liya ki NISA (biwi ki nam) ko khush kar paraheo ki koi tips dunn. Maine sarmate hue bola aap chaho to bata sakte ho ??? nahin to koi baat nahi…. Unhune sidhe puchlia ki NISA ki gaand mareho ki nahin????? Main chaunka sa gaya..ki bhabi ko kaise pata hai maine kai bar nisa ki gaand marne ki kosis ki lekin who deti nahin thi….kehti thi ki darda hoga…….tab bhabi ne boli mujhe sab pata hai..pucho kaise???? Maine socha sayad bhabi phek rahi he…lekin bhabi boli are pagal ye to nisa ne mere ko ek din pucch rahithi ki gaand marane se itna taklif kyun hota hai aur kaise gaand marwane se bacha jaye…… Tab maine keh diya haan bhabi kya kare mujhe to bas gaand marne main jyada maja atta hai lekin wo soubhagya mera kahan hai…..tab bhabi ne bol padi agar main chance dila duun to………………main believe nahin kar paya …………sach main………….tab who bole are pagal is main badi baat kya hai …… tumhare bhaiya ka lund khada hi nahin hota, to gaand kya, who to chutt main bhi pel nahin pate………lekin mujhe gaand marawane main bahat maja atta hai……….tera lund to tagda hai tu hi meri gaand maar paae ga. Main khusi se ucchal utha. Tab wo kehene lagi ki nisa mujhe bata ke maike gayi hai….tumhare bhaiya bhi tour main hai……..isiliye aaj puri raat tumhari training hogi……..GAAND MARNE MARWANEKI………thik hai………baas suru ho ja…………. Ye kehke hamne raat ki programe set kiya. Bhabi kehene lagi thoda bahat beer penese maja aur ayega….tab maine bazaar se char beer aur ek blue film ki CD jugad karlaya….sath main khanka bhi pack kar laya. Maine phir ghar ko andar se tala band kardiya…….kyun ki chacheri behen ki college se wapas ane ka time ho raha tha….tabhi maine socha ki kaise usko( lucy ) bhagaya jaye….phir maine bhabi ko kaha ki kya karain……..tab bhabi ne kaha koi baat nahin main kucchh soch ta hunn….mere ghar main teen bed room the. Drawing dining alag the. Bhabi ne meri behen ko phone kardiya aur bahar khake aneko keh diya……tab maine bhi kaha ki tumhari bhabi maiyke chali gayi isiliye khana nahin banpayega ……..woh boli koi baat nahin main hotel main khake ke 9 baje tak ayungi……. Phir hamara tension 9 baje tak talgaya…… lekin bhabi kuchh aur hi soch rahithi……bhabi boli ki kyun na lucy ko aaj ki party main samil kiya jaye…..maine kaha ye kaise ho sakta hai wo to meri behen hai aur who agar meri biwi ko keh degi to………..bhabi ne kaha tumhari behen kuchh kam chudasi nahin wo to mere ko kya kya puchti rehti hai…… pakistani desi chudai ki kahani 2022
phir maine kaha kya kya jara hame bhi to batayie…….tab bhabi ne kaha uski laptop kholke dekho kitne sare blue films save ki hai…… Maine phatak se lucy ki kamare main gaya aur laptop on kiya….lekin dhundna muskil tha…..tab bhabi ne kaha ek folder hai jiska naam programe hai……..usko kholo……..maine who folder kholneke liye click kiya to paasword protected tha……..tab bhabi ne kaha password hai…laund…..maine puchha kyun majak kar raheho…….tab bhabi ne kaha tum type to karo………maine kiya aur who khulgaya……. Phir maine kya kya dekha…….desi blue films……chinees….american…..aur to aur ****** film bhi load tha……. Phir bhabi ne kaha ye sab lucy ne mujhe dikhaiyi thi aur ta aur tum aur nisa jab chudai karte rehet ho who ye sab dekh ke garmati reheti…….woh to kai baar mere se hi keheti bhabi kuchh mere liye bhi karona……….maine bada ascharya hoke ye sab sun rahtaha……… Tab maine soch liya ki lucy ki gaand bhi marne ko milega…… Phir bhabi ne kahi ki chalo chalu karain…..aur hum log film lagake beer pina chalu kiya…….dhire dhire bhabi ne sab kapade khol diya aur..boli ki……. Meri choot chato." Eh kaha kar bhabhi khari ho gayee aur apni choot mere chehere Ke pas le aaii. Mere hont unki choot ke honton ko chune lagee. Bhabhi ne mere Sir ko pakar kar apni kamar aagee ki aur apni choot mere nak par ragarne lagee.Maine bhi bhabhi ke chutar ko dono haton se pakar liya aur unki gand sahalate Hue unki ras bharee choot ko chumne laga. Bhabhi ki choot ki pyari-pyari khusbu Mere dimag me chane laga. Mai diwana ki tarah bhabhi ki choot aur uske charo Taraf ke elake ko chumne laga. Bich-bich me mai apni jeev nikal kar bhabhi ki Rano ko bhi chat leta. Bhabhi mastee se bhar kar siskaree lete hue bole, "Hai Raja ahhhhh! Jeev se chato na. Ab aur mat tarapao raja. Meri bur ko chato. Dal Do apni jeev meri choot ke andar. Andar dal kar jeev se chodo." Ab tak bhabhi ki Nashelee choot ki khusboo mujhe buree tarah se pagal bana diya tha. Maine bhabhi Ki choot par se munh uthae bina unhe keench kar palang par baitha diya aur khud Jameen par baith gaya. Bhabhi ki jangho ko phaila kar apne dono kandhon par rakh Liya aur phir agey barh kar bhabhi ki choot ki honton ko apni jeev se chatna Shuru kar diya. Bhabhi mastee se barbarane lagee aur apni chutar ko aur agey Khiska kar apni choot ko mere munh se bilkul sata diya. Ab bhabhi ke chutar Palang se bahar hawa me jhul rahee thee aur unki makhmalee janghon ko pura dabab Mere kandhon par tha. Maine apni jeev pyree ki puree unki choot me thel diya aur Choot ki andrunee diwalon ko sahalane laga. Bhabhi mastee se tilmila uthee aur Apne chutar utha utha kar apnee choot meri jeev par dabane lagee. "Hai raja, kya maza aa raha hai. Ab apni jeev ko andar-bahar karo naaaaa! Chodo Rajaaaaa chodooooo! Apni jeev se chodo mujhe mere saiyan. Hai raja tum hi to Mere aslee saiyan ho. Pahale kyon nahee mile, ab sari kasar neekalungee. Bara Tarpee peechle saal bhar se. Hai raja chodo meri choot ko apni jeev se." Mujhe Bhi pura josh aa gaya aur bhabhi ki choot me jaldee jaldee jeev andar-bahar Karte hue use chodne laga. Bhabhi abhi bhi jor-jor se kamar utha kar mere munh Ko chod rahee thee. Mujhe bhi is chudai se ka maza ane laga. Maine apni jeev Karee kar ke stheer kar lee aur sir age peeche kar ke bhabhi ki choot ko chodne Laga. Bhabhi ka maza doguna ho gaya. Apne chutar ko jor-jor se uthatee hue bole, "aur jor se lala aur jor se, hai mere pyare dewar aaj mai teri mashuka ho gayee. Jindagee bhar ke liye chudwangee tujhse. Ahhh! Uiiii maaaa!" Bhabhi ab jharne Wali thee. Wo jor jor se chillate hue apni choot mere pure chehere par ragar Rahee thee. Mai bhi puri tezee se jeev lap-lapa kar bhabhi ki choot puree tarah Se chat raha tha. Apni jeev bhabhi ki choot me puree tarah andar dal kar mai Hilane laga. Jab meri jeev bhabhi ki bhagnasha se takaraee to bhabhi ki bandh Tut gaya aur mere chehere ko apni janghon me jakar kar bhabhi ne pani choot mere Munh se chipka diya. Bhabhi ka pani bahane laga aur mai bhabhi ki choot ki dono Honton ko apni munh me daba kar jawanee ka amrit pine laga. Mera lund phir se Lohe ki rod ki tarah sakht ho gaya tha. Mai uth kar khara ho gaya aur apne lund Ko hath se sahalate hue bhabhi ko palang par seedha lita kar unke upar charne Laga. Bhabhi ne mujhe rokte hue kaha, "aise nahee mere saiyan, choot ka maza tum Pehle bhi kayi baar le chuke ho aaj mai tumhe dusre ched ka maza dungee." Meri samajh me kuch Nahee aya. Bhabhi bole, "raja aaj tum apne shahee laure ko meri gand me dalo," Aur uth kar baith gayee. Mere hath hata kar dono hathon se mera lund pakar liya Aur sahalate hue apni dono chucheeon ke bich daba-daba kar lund ke supare ko Chumne lagee. Bhabhi ki chunchee ki garmahat pakar mera laura aur bhi josh meJakar gaya. Mai hairan tha. Itnee choti si gand ke ched me mera lund kaise jayega. Mai bola,"bhabhi gand me kaise?" Bhabhi bole, "han mere raja, gand me hee. Par dewar Raja, peeche se chodna itna asaan nahee hai. Tumhe pura jor lagana hoga." Itna Kah kar bhabhi dher sara thuk mere lund par urel diya aur pure lund ki maleesh Karne lagee. "Par bhabhi gand me lund ghusane ke liye jayada jor kyon lagana Parega?" Wo isliye raja ki jab aurat garm hotee hai to uski choot pani chortee Hai, jisse laura aane-jaane me asanee hotee hai. Par gand to pani nahee chortee Isiliye gharshan jaida hota hai aur lund ko jaida takat laganee partee hai. Gand Marane wale ko bhi bahut takleef hotee hai. Par raja maza bahut hai marwane wale Ko bhi aur marne wale ko bhi. Isiliye gand marne ke pahale puree tayaree karnee Partee hai." "Kya tayaree karnee partee hai?" Bhabhi muskura kar palang se utree Aur pane chutar ko laharate hue dressing table se vasseline ki shishi utha Layee. Dhakkan khol kar dher sara vassaline apne haton me le lee aur mere laure Ki maleesh karne lagee. Ab mera laura roshnee me chamakane laga. Phir mere dibbi De dee aur bole, "ab mai jhuktee hun aur tum mere gand me theekse vasselins laga Do." Bhabhi palang par pet ke bal let gayee aur apne ghutno ke bal hokar apne chutar Hawa me utha diya. Dekhne layak nazara tha. Bhabhi ke gol matol gore gore chutar Meri ankhon ke samne lahara rahe thee. Mujhse raha nahee gaya aur jhuk kar Chutar ko munh me bhar kar kas kar kat liya.
Bhabhi ki cheekh nikal gayee. Phir Maine dher sara vasalline lekar bhabhi ke chutar ki darar me laga diya. Bhabhi Bole, "aaree mere bhole saiyan, upar se lagane se nahee hoga. Unglee se lekar Andar bhi lagao aur apni unglee pel pel kar pahale ched ko dhila karo." Maine Apni bich wali unglee par vasalline laga kar bhabhi ke gand me ghusane ki Koshish kee. Pahali bar jab nahee ghusee to dusre hath se ched phaila kar dobara Koshish ki to mera unglee thoree si unglee ghus gayee. Maine thora bahar nikal Kar phir jhatka de kar dala to ghapak se puree unglee dhans gayee. Bhabhi ne Ekdum se apne chutar sikor liya jisse ki unglee phir bahar nikal gayee. Bhabhi Bole, "issi tarah unglee andar-bahar karte raho kuch der tak. Mai bhabhi ke kahe Mutabik unglee jadee se andar-bahar karne laga. Mujhe isme bara maza aa raha Tha. Bhabhi bhi kamar hila-hila kar maza le rahee thee. Kuch der unhee maza lene Ke bad bhabhi bole, "chalo raja aa jao morche par aur maro gand apni bhabhi ki." Mai uth kar ghutne ka bal baith gaya aur lund ko pakar kar bhabhi ki gand ke Ched par rakh diya. Bhabhi ne thora peeche hokar lund ko nishane par rakha. Phir Maine bhabhi ki chutar ko dono hathon se pakar kar dhakka lagaya. Bhabhi ki gand Ki ched bahut tight tha. Mai bola, "bhabhi nahee ghus raha hai." Bhabhi ne tab Apne dono hathon apne chutar ko khinch kar gand ki ched ko chaura kiya aur Dobara jor lagane ko kaha. Isbar maine thor aur jor lagaya aur mera supara Bhabhi ki gand ki ched me chala gaya. Bhabhi ki kasi gand ne mere supare ko Jakar liya. Mujhe bara maza aaya. Maine dobara dhakka diya aur bhabhi ki gand ko Chirta hua mera adha lund bhabhi ki gand me dakhil ho gaya. Bhabhi jor se cheekh Uthee, "uiii ma, dukhta hai mere raja." Par maine bhabhi ki cheekh par koi dhyan Nahee diya aur lund thor peeche kheench kar jordar shot lagaya. Mera 9" ka Laura bhabhi ki gand ko chirta hua pura ka pura andar dakhil ho gaya. Bhabhi Phir cheekh uthee. Wo bar bar apni kamar ko hila hila kar mere lund ko bahar Nikalne ki koshish kar rahee thee. Maine aage ko jhuk kar bhabhi ki chunchee ko Pakar liya aur unhe sahalane laga. Lund abhi bhi pura ka pura bhabhi ki gand ke Andar tha. Kuch der bad bhabhi ki gand me lund dale dale unkee chunchee ko Sahalata raha. Jab bhabhi kuch normal hue to apne chutar hila kar bole, "chalo raja ab teekh Hai." Bhabhi ka signal pakar maine dobara seedhe hokar bhabhi ke chutar pakar Kar dhire-dhire kamar hila kar lund andar-bahar karna shuru kar diya. Bhabhi ki Gand bahut hi tight thee. Ise chodne me bara maza aa raha tha. Ab bhabhi bhi Apna dard bhool kar siskaree bharte hue maza lene lagee. Unhone apni ek unglee Apni choot me dal kar kamar hilana shuru kar diya. Bhabhi ki mastee dekh kar mai Bhi josh me a gaya aur dhire-dhire apni raftar barah dee. Mera lund ab puree Tezee se bhabhi ki gand me andar-bahar ho raha tha. Bhabhi bhi puree tezee se Kamar aage peeche karke mere lund ka maza le rahee thee. Lund aiese andar- bahar Ho raha tha mano engine ka piston. Puree kamare me chudai ka thap thap ki awaj Gunj rahee thee. Jab bhabhi ke thirkte hue chutar se meri janghe takratee thee To lagta koi tabalchee tabale par thap de raha ho. Bhabhi puree josh me puree Tezee se choot me unglee andar-bahar kartee huee siskaree bhar rahee thee. Hum Dono hi paseene paseene ho gayee the par koi bhi rukne ka nam nahee le raha tha. Bhabhi mujhe bar bar lalkar rahee thee, "chod lo mere raja chod lo apni bhabhi Ki gand. Aaj phar dalo isse. Shabash mere sher, Aur jor se rajjja aur jor se. Phar dalee tumne meri to." Mai bhi humach humach kar shot laga raha tha. Pura ka Pura lund bahar keench kar jhatke se andar dalta to bhabhi ki cheekh nikl jatee. Mera lava ab niklne wala tha. Udher bhabhi bhi apni manzil ke pas thee. Tabhi Maine ek jhatke se lund nikala aur bhabhi ki choot me jar tak dhans diya. Bhabhi Iske liye tair nahee thee, issiliye unki unglee bhi choot me hi raha gayee thee Jisse unki choot tight lag raha tha. Mai bhabhi ke badan ko puree tarah apni Bahon me samet kar danadan shot lagane laga. Bhabhi bhi samhal kar jor jor se Ahhh uhhhh kartee huee chutar aage-peeche karke apni choot me mera lund lene Lagee. Hum dono ki sans phul rahee thee. Akir mera jwalamukhi fut para aur mai Bhabhi ki peeth se chipak kar bhabhi ki choot me jhar gaya. Bhabhi ka bhi choot Ko jharne ko tha aur bhabhi bhi cheekhtee huee jhar gayee. Hum dono usi tarah se Chipke hue palang par let gayee aur thakan ki wajah se so gaye.Jab meri ankh khulee to andhera ho gaya tha. Hum dono nang dharang ek dusre se Chipke so rahe the. Maine dhire se bhabhi ka hath apne upar se hataya aur table Lamp on kar diya taki bhabhi ki nind me khalal na pare. Phir wapas palang par Bhabhi ke pas akar baith gaya. Bhabhi ab hath phaila kar chit paree so rahee Thee. Mai unke khoobsurat badan ko niharne laga. Bhabhi ki mast chunchee abhi Bhi tanee hui thee. Unme jara sa bhi dhalan nahee tha, chikna chikna badan. Patlee kamar. Phaile hue chutar. Kele ke tane jaisa chikni janghe aur apna pura Jalwa deekhatee hue bhabhi ki raseeli choot. Mujhse raha nahee gaya. Maine jhuk Kar bhabhi ki pyaree choot ka chumma le liya. Phir uth kar bhabhi ki gaerai Jangho ke bich aa gaya. Haule se bhabhi ki janghon ko aur phaila aur jeev se Dhire dhire se bhabhi ki choot sahalane laga. Bhabhi ne nind me hi apne aap apni Janghe aur phaila diya. Ab unki gulabi choot ka munh pura ka pura khul gaya. Maine ek unglee unki choot me ghusa kar andar-bahar karte hue jeev se choot ke Dane ko sahalana shuru kar diya.
Bhabhi sote sote hi kamar hilane lagee. Bhabhi ki mastee dekh kar mujh se raha nahee gaya. Mera lund abtak tan kar Fanfanane laga tha. Mai ghutne ke bal jhuk gaya aur pana supara bhabhi ki choot Ke darwaje par rakh kar halka sa dhakka diya. Bhabhi ki choot to apna rus chor Hi rahee thee. Chap se mera supara andar dakhil ho gaya. Phir mai bhabhi ke upar Seeddhe let gaya uar unki ek chunchee ko munh me le kar chuste hue kas kar kamar Ka dhakka lagaya. Mera pura ka pura lund dandanata hua bhabhi ki choot ko chirta Hua andar chala gaya. Bhabhi chaunk kar uth gayee aur bole, "kaun hai?" Maine Bhabhi ke honton ko chuste hue kaha, "tumhara diwana dewar. Tum kisi aur ka Intijar kar rahee thee kya?" Bhabhi ne muskurate hue mujhe bahon me jakar kar Liya aur bole, "aaree wah mere chuddakar raja, itni jaldi pure expert ho gaye. Mujhe sote sote hi chodna shuru kar diya. Kuch din pehle tak to eh bhi nahee maulm tha ki Apne 9" ka luare ka kya karna hai." Maine bhabhi ke gallo ko katte hue jawab Diya, "eh to timharee meherbani hai, warna jawanee unhee nikal gatee. Kya karun Bhabhi tumharee mast nangee jawanee ko dekh kar raha nahee gaya. Tumhe bura to Nahee laga?" Bhabhi ne mujhe aur kas kar jakar liya aur neeche se chutar uchalte hue jawab Diya, "nahee mere raja, bura kahe manugee? Meri jawanee tumhae nam ho gayee hai. Jab chaho aur jahan chaho dibkee laga lo." Bhabhi ka jawab pakar mai bahut khush Hua aur kamar hila hila kar chodna shuru kar diya. Bhabhi bhi pure josh ke sath Mere har shot ka jawab kamar utha utha kar de rahee thee. Pure kamare me ek bar Phir se phacha-phach ka madhur sangeet gunjne lagee. Bhabhi jor jor se chutar Uchal rahee thee. Mai bhi pagalo ki tarah chunchee ka rus chusta hua kamar hila Hila kar bhabhi ko chode ja raha tha. Tabhi bhabhi ne apni tango ko upar kar ke Meri kamar par kas liya aur jor jor se chutar uchal uchal kar kar chudwane Lagee. Maine bhi bhabhi ke raseele hont ko chumte hue apni chidne ka speed barha Diya. Bhabhi ab mujhko kas kar jakare hue thee. Unki choot pani chorna shuru kar Diya jisse phach-phach ki awaj aur tej ho gayee. Bhabhi hanfte hue meri garden Me bahen dal kar apne se chipkate hue bole, "mai to gayeeee. Tumharee rani Gayee. Uiiii maaaa kya jalim laura hai tumhara. Chod dala tumne mujhe. Mai Gayeeeeeeee" aur bhabhi mujhse chipak kar shant ho gaye. Mai bhi aur ruk nahee Paya aur bhabhi ko chumte hue unki choot me jhar gaya. Kuch der tak hum unhee pare rahe. Phir bhabhi mujhe upar se hata kar palang se Utar kar kharee ho gayee. Jhuk kar apni choot ko dekhi to ah si nikal gayee. Mujhe apni choot dikhatee hue bole, "dekho mere raja kya hal kiya hai tumne Mera. Kitni suj gayee hai meri choot." Maine dekha suchmuch bhabhi ki choot Dabal rooti jaise suj gayee thee. Maine lete lete bhabhi ki chutar ko pakar kar Unhe apne pas keencha aur choot ka chumma leliya. Bhabhi mujhe dur karte hue Bole, "ab choro mujhe, rat bhar bhukhe hi rahana hai kya? Mujhe ab khana banana Hai. Kuch khaoge nahee to kamjor ho jaoge. Malum hai jee bhar chudai karne ke Bad bharpur khana khana chahiye. Tabhi jawani ka aslee maza ata hai." Mai bola, "tum kyon kast kartee ho, abhi bazar se hum dono ke liye khana laya hunn. Tum bas aram karo aur rat bhar ki chudai ki tayaree karo."Par pehle ek baar mera lund chus lo bhabhi maan gayi oe mei jaldi se fridge mei se ice cream le aaya pr apne lund per ice cream laga di or bhabhi ke muh mei de diya bhabhi jor jor se mera lund chusne lagi or phirr thodi der baar bhabhi boli ki khana le aao baki baad mei karenge raat apni hai. Bhabhi bole, "agar bazar ja rahe ho to ek blue film ka cd bhi lete aana. Picture dekhte hue chudai karne me aur bhi maza aata hai." Mai kapare pahan kar Bazar chal diya aur bhabhi bhi apni nighty pahan kar bister teekh karne lag Gayee. Jab bazar kar lauta to dekha bhabhi ne puree tayaree kar li thee. T.V. Bedroom me hi le aayee thee. Aur kamre me me room spray bhi kar diya tha. HalkimRoshni me pura mahol sexy lag raha tha. Bhabhi ne jhatpat khana parosa aur hum Dono ne ek dusre ko khana khilaya. Bich bich me bhabhi apne honton me kaur dabam Kar mujhe chumban ke sath khila rahee thee. Khana katam hote hote hum dono night Show ke liye tayar ho gaye the. Khana kha kar maine kapre badle aur lungee pahan lee. Bhabhi to pahale se hi Apni jhinee si nighty pahane hui thee jisme se unka pura badan nazar aa raha Tha. Maine bhabhi ko peeche se pakar kar apn lund unki gand ke darar me dabate Hue apni bahon me jakar liya aur kas kar gallon ko chumne laga. Bhabhi ne apne Munh hatate hue kaha, "gal par nahee, nishan par gayega to sari dinua dekhegee. Chalo ab picture lahao." Maine bhi bhabhi ko chor kar cd laga Kar on kar diya. Phir hum dono palang par baith kar dekhne lage. Shuruat me Lesbian sean the. Do larkiya ek dusre se lipta laptee kar rahee thee. Phir Ubhone ek dusre ko nanga karke lipt gayee. Bhabhi baree tanmayata se eh dekh Rahee thee aur apni nighty ke upar se choot daba rahee thee. Maine bhabhi ke Kamar me hath dal kar apni oor keencha to unhone apna badan dheela chor kar meri Goad me adhleti ho gayee. Mai bhabhi ki nighty ko khol kar unki chunchee se Khelne laga. Bhabhi bhi ab nighty hata kar apni choot me unglee karte hue Picture dekh rahee thee. T.V. par dono larkeean ab 69 position me thee aur ek Dusre ki choot chat rahee thee. Mera lund bhabhi ke bandon ke neeche daba hua Tha aur nikalne ko betab ho raha tha. Bhabhi ne thori position badalee aur mera Lund apni kankh me daba liya aur dhire dhire aage-peeche karne lagee. Tabhi T.V. par ek mard aya. Dono larkeeon ko is halat me dekh kar usne jahtpat Apne kapre utare aur ek larkee ki choot me apna lund dhans diya. Bara jabardast Lund tha uska. Bhabhi ne kas kar apni kankh mera lund daba liya aur bole, "hai Kya lund hai, admi hai ki ghora." Dusree larkee abhi bhi pahalee larkee ke Neeche hi thee aur us admi ke andoo ko jeev se chat rahee thee. Wo admi tezee se Pahalee larkee ko chod raha tha. Jab wo jhar gayee to usne dusree larkee ke munh Me lund dal kar chodne laga. Jab wo jharne ke kareeb hua to lund nikal kar Larkee ke pure badan par pichkaree chor dee. Pahali larkee ne jeev se chat chat Kar dusree larkee ka badan saf kiya. Bhabhi bole, "aao let kar picture dekhte hai," aur kareeb me let gayee. Mai bhi Bhabhi ke peeche unki gand me lund dabakar let gya. Ek hath se mai bhabhi ki Chuncheean daba raha tha aur dusre hath se unki chut sahala raha tha. Bhabhi ek Hath peeche karke mera lund sahalane lagee. Picture me dono larkeean us admi ko Sandwitch bana kar leti thee aur uska laure ko khara karne ki koshish kar rahee Thee. Phir ek larkee uska lund chusne lagee aur dusri ne khare ho kar us admi ke Munh par apni choot rakh dee. Wo admi dono ka maza le raha tha. Ab uska lund Khara ho gaya to lund chusne wali larkee ulti ho kar lund par baith gayee aur Uchal uchal kar chodne lagee. Mujhe bara hi acchha laga aur bhabhi ke kan me Bola, "aaoo bhabhi is asan me chodte hai." Bhabhi to phaile se hi tayar thee. Mai palang ke neeche pair karke baith gaya aur bhabhi apni tang dono tarah faila Kar mere kutubminar par baith gayee. Mai bhabhi ki chunchee ko dabate hue neeche Se chutar uchalne laga. Bhabhi bhi picture wali larkee ki tarah uchal uchal kar Chudane lagee. Ab hum dono ahishta-ahishta chudai karte hue picture ka maza le Rahe thee. Mai bola, "bhabhi agar ek choot chatne ko bhi hotee to kitna maza Ata." Wo bole, "abhi to ek se hi kam chalao rajjja, dusri ka dekhtee hun koi Intizam hota hai ki nahee." Jabtak picture chaltee rahee hum issi tarah lund choot ka maza lete rahe. Jab Picture khatam hue to mai bola, "to bhabhi ho gaye?" Bhabhi bole, "der kis bat Kee?" Bhabhi palat kar phir godee me baith gayee.
Ab bhabi ka munh meri taraf Tha. Maine bhabhi ke chutar pakar kar chuncheeon ko munh me bhar liya aur neeche Se jordar shot lagane laga. Bhabhi bhi mere lund par kud-kud kar maze lene Lagee. Bhabi ki dono chumchee mastee se uchal rahee thee. Thori der tak is asan Hum dono chudai larte rahe. Phir bhabhi ne dhakka dekar mujhe palang par lita Diya aur upar se chodna shuru kiya. Bhabhi ki raseeli chunchean mere munh ke pas Jhul rahee thee. Mai bar bar unhe munh me leta aur chorta. Akhir bhabhi jharkar Mere upar let gayee. Mai bi bhabhi ko jakar kar chumte hue para raha. Kuch der Bad bhabhi bole, "kyon raja, bus karen ya abhi aur jan baki hai." Mai bola,"bhabhi apki choot ke liye mera lund hamesha tayar hai." Bhabhi bole, "pahale 69 Position karte hai," aur ghum kar mere munh me pani chiit tika kar mere lund ko Pyar karne lagee. Maine bhi dono hathon se bhabhi ki chutar pakar kar choot me Jeev andar-bahar karnee shuru kar dee. Jab maine apni jeev bhabhi ki gand ke Ched par lagai to bhabhi ne mastee me akar mera lura pura munh me le liya aur Apni ek unglee meri gand me pel diya. Is achanak humle ke liye mai tayar nahee Tha aur mai ek jhatke se kamar utha dee jisse mera lund pura ka pura bhabhi ke Munh me chala gaya. Phir to bhabhi meri gand me ghapa-ghap unglee andar-bahar Karne lagee. Sath hi sath wo apna munh upar neeche karke lund ko chod rahee Thee. Sach batata hun bhabhi ki unglee se bara maza aa raha tha. Mai bhi bhabhi Ki gand me unglee dhansa kar andar-bahar karte hue jeev se unki choot ko chodne Lage. Hum kafi der tak 69 position me maza lete rahe. Phir sidhe let kar chudai Ka khel dubara shuru kar diya. Us rat maine bhabhi ki choot kam se kam teen bar Aur lee. Hum tabhi soe jab subah ki roshni nazar aaii. Subaha jab bhabhi ne mujhe utha kar chai dee to ath baj chuke the. Bhabi boli "jaldi se uth kar kapre pahan lo, Lucy aatee hogee." Maine bhabhi ko pakar kar Apne pas lita liya aur ek garma-garam chumma le liya. Bhabi boli, "ane do use, Tum to bas mere pas hi raho. Dekho na sapne me bhi tum hi ati rahee aur lund Devta phir se phar-phara rahen hai." Bhabhi kisi tarah apne ko chura kar kharee Ho gayee aur jate hue bole, "lagata hai ki tumhare liye permanent choot ka Bandobast jaldi hi karna hoga. Khair wo bhi kar dungee. Par abhi to choro mujhe. Wada kartee hun ki lucy ki choot se tumhari pyas bujha dungee." "Bhabhi lucy ko bhi pata lo na? Phir sath sath maze lenge, wo bhi kitni mast Hai. Kal rat ki picture ki bat yad hai na? Tum bhi maze lena lucy ke sath." "Shaitan kaheen ke, ek choot ka maza kya mil gaya charo taraf nazar dalne lage. Waise tumhare bat me dum hai, wo lagtee hai chalu aur asani se pat sakti hai. Mauka dekh kar koshish karungee. Par aaj to bus hum aur tum dusra koi nahee," kahate hue bhabhi bahar chalee gayee. Bhabhi ke jane ke bad mai uth kar bathroom Me ghus gaya. Naha kar taulia lappet kar bahar nikla ki dekha ki lucy bister Theek kar rahee hai. Chadar par pare mere lund aur bhabhi ki choot ke pani ke Dhabbe rat ki kahani suna rahee hai. Lucy jhuk kar nishan wali jagah ko sungh rahee thee. Meri to upar ki sans upar Aur neeche ki sans neeche raha gayee. Mere kadmo ki ahat sun kar lucy uth gayee Aur meri taraf dekhtee hui ada se muskura dee. Phir ithlate hue mere pas aaii Aur ankh mar kar bole, "lagta hai rat dewar bhabhi ne jam kar khat kabbadi kheli Hai." Mai himmat kar ke bola, "kya matalab?" Wo mujhse sat- tee hui bole, "itne Bhole mat bano. Sab samajh rahe ho aur chadar bhi rat ki sari kahani suna rahee Hai. Ab iski kahani mai sunaungee sabko aur nisa bhabi ko jaroor…" Mai baukhla gaya, eh to hume badnam Kar degee. Phir maine gaurse dekha usko. Mast laundia thee. Swamlee se rang, Charhara badan. Uthi hui mast chunchean. Usne apna pallo samne se lekar kamar me Dabaya hua tha, jisse uski chunchee aur ubhar kar samne aa gayee thee. Wo bat Karte karte mujhse ek dam sat gayee aur uski tani tani chunchee meri nangi Chatee se chune laga. Jab wo bolte to uski sanse meri sans se takra jata. Mera lund josh me farfara utha. Mujhe subah bhabhi ki bat yad aa gayee aur maine Socha ki isse jyada acchha mauka phir nahee milne wala. Sali khud hi to mere paas Aaii hui hai. Maine himmat kar ke use kamar se pakar liya aur apni pas keench Kar apne se chipka liya aur bola, "chal rani ek pakar tere sath bhi ho gaye,aur main bhi behen chod ban jaun….Phir tu sunana kahani sabko." Wo ekdum se ghabra gayee aur apne ko churane ki Koshish karne lagee. Par mai use kas kar pakare hue chumne ki koshish karne Laga. Wo mujh se dur hatne ki koshish kartee jarahee thee par meri pakar mazbut Pakar ke samne wo bebas thee. Uske galon ko chum kar hi liya maine aur use liye Hue bister gir para. Use bister par patak kar mai useke upar char gaya aur uski Dono hath faila kar mazbutee se se jakar liya. Phir neeche jhuk kar uske hoton Ko chumne ki koshish karne laga. Wo apna chehera idhar udhar ghuma rahee thee Par maine uske hothon ko chumne me kamwab ho gaya. Lekin turant usne apna Chehera ghuma liya jisse chumban adhura raha gaya. Maine uske hath chor diye aur Chehera ko dono hathon se pakar kar hothon ke rus peene laga. Kuch der ko wo Shant hue mano thak gaye ho aur phir mere balon ko pakar kar mujhe dur karne ki Koshish karne lagee. Wo kisi tarah se mere neeche se niklne me kamwab ho gayee Aur bister se uth kar kharee hone lagee. Par maine phir se use peeche kamar me Hath dal kar bister par leta liya. Hum dono ki hathapai me mera taulia khul gaya Aur mera 9" ka fanfanata hua luara azad ho gaya. Use bister par lita kar apna Lund uski gand me dabate hue maine apni ek tang uski tang par chara diya aur use Daboch liya. Dono hathon se chuncheon ko pakar kar masalte hue bola, "nakhare kyon dikhatee Hai? Khuda ne husn diya hai kya mar hi dalogee, aare hume nahee dogee to kya Achar dalogee? Chal aaja aur pyar se apni mast jawani ka ka maza le aur kuch Apne yaron ko bhi de." "Nahee nahee mujhe chor do nahee to abhi bhabhi ko Bulatee hun." "Bula le jise bulana hai par aaj mai to bina chode nahee chorne Wala," kahate hue uske top ko kheench kar khol diya. Phir ek hath ko neeche Le jakar uske jeans ke andar ghusa diya aur uski chikni chikni jangho ko Sahalane laga. Dhira dhira hath uski choot par le gaya. Par wo to dono janghon Ko kas kar dabai hue thee. Mai uski choot ko upar se kas kas kar masalne laga Aur unglee ko kisi tarah choot ke andar dal diya. Unglee andar hote hi wo kas Kar chatpatai aur bahar nikalne ke liye kamar hilane lagee. Isse uska jeans Upar uth gaya. Maine kamar peeche lund ko nange chutar ki darar me laga diya. Kya phule phule chutar tha. Apna dusra hath bhi uski chunchee par se hata kar Uske chutar ko pakar liya aur apna lund se uski gand ki darar me hi tezee shot Lagane laga. Ab uski choot ko mai unglee se chodte hue gand ki darar me lund dhans raha tha. Kuch hi der me wo dhili par gayee aur janghon ko dhila kar ke kamar hila hila Kar aage aur peeche ki chudai ka maza lene lagee. "Kyon lucy rani maza aa raha hai?" Maine dhakka lagate hue pucha. "han bhaiya maza aa raha." Usne janghe faila dee Jisse ki ki meri unglee asani se uder-bahar hone lagee. Phir usne apna hath Peeche karke mere lund ko pakar liya aur uski motai ko nap kar bole, "hai itna Mota lund. Kyon isse chudane ko inkar karega. Chalo mujhe sidha hone do," kahate Hue wo chit let gayee. Ab hum dono agal bagal lete hue the. Maine apni tang uski Tang par chara liya aur lund ko uski jangh par ragate hue chuncheeon ko chusne Kaga. Pathar jaisa sakht thee uski chunchee. Ek hath se uski chunchee masal raha Tha aur dusre hath ki unglee se uski choot chod raha tha. Wo bhi lagatar mere Lund ko pakar kar apni janghon par ghis rajee thee. Jab hum dono puri josh me Aagye tab Lucy bole, "ab mat tarpao bhaiya. Chod do mujhe ab."
The post Behan Aur Bhabhi Ki Gand Phari appeared first on Hot Indian Sex Stories | Hindi Sex Stories.