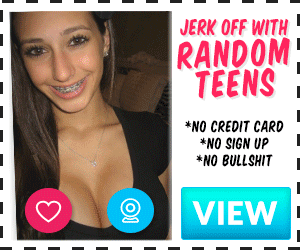 So… To be honest I've never really enjoyed vaginal sex too much, and my SO understandably got a little frustrated as, over time, regular sex became more and more of an uncommon occurrence. Although I became quite good at sucking him off he wasn't fully satisfied with that. He's rather possessive, strong and dominant (which I like) so one day he decided that if he can't fuck my pussy he'll just have to go for my ass instead.
For a few weeks/months he instructed me to train my ass so it would be able to take his cock and I obediently obliged.
Fucking myself with a dildo felt nice but I was ultimately still worried about the real deal.
Anyway,
we both share this fantasy that whoever is the strongest gets to take what they want, so when I tease or mock him he tends to start a wrestling battle, which in 99% of the time ends in his favor. It should be noted though that I love to tease him and in turn endure any punishment he can come up with. Keeping this in mind he knew full well what I had planned when I mockingly made fun of him for losing a particularly tough TW: Warhammer battle.
Boy was he furious…
No words were said and maybe 30 seconds after my comment he had already tackled me to the bed intending to subdue me. I tried my hardest to fight back but I knew there was no way I would win this quarrel.
He had pinned me to the bed, his knees on my arms, hands holding down my legs, and was now beginning to push his hard-on into my mouth.
I remember hearing things like "Open up wide, you slut!" and "That's what you get for disrespecting me." but I was mostly focused on keeping myself together as he was thrusting his cock in and out of my throat.
He was thrusting for long enough to cover my whole face with saliva and leave me gasping for air when he apruptly stopped. He got off of me and I could see this evil smirk forming on his face. He clearly had an Idea for what else he could do to punish me.
You see, this particular time I had prepared my ass for anal sex because I was curious if it might lead to something and I pressume he was aware of that.
He growled at me to lie on my stomach and I oblidged.
Pushing his still slick cock between my asscheeks and gently rocking back and forth he leaned over me and cooed in my ear:
"I'm going to fuck your ass and there's nothing you can do to stop me."
I feigned to struggle and begged him to reconsider but he had already grabbed the lube from the bedside table. 'How exciting' I thought, this would be the first time he would plow my ass and it didn't seem like he was going to hold back.
We have a safeword in case anything goes wrong but somehow I knew I wasn't going to be using it.
He had a bit of a hard time getting his cock to fit into my tight ass at first but once it was in, there was no stopping him. My initial fear was swiftly swept away as I was experiencing one of the greatest pleasures I know today. He must have picked up on that and promptly picked up in force and speed. At that point all I could do was lie there and take it, never before had I felt this overpowered. He was grunting obscenities at me, forcing his cock deeper and deeper into my ass with unwavering power. I could feel him tightly grip my hair to pull up my head and say:
"I know you love this. You're my personal fucktoy now, I will take that ass whenever I please." … "Say it."
After which he let my head fall back.
He would then proceed to spank my ass red until I correctly repeated what he had said back to him. Not once did he slow down from the continuous onlaught on my asshole.
It must have been 30 minutes of ruthless anal sex when he made his final thrusts and buried his cum deep within me. He collapsed next to me and pulled me to his side, gently running his fingers through my hair.
We were both pretty winded and quite honestly surprised how well it had worked out.
Since that day I regularly get my ass fucked. I have recieved a collar and shakles to wear and am to walk about the house in nothing but those and some panties. Whenever my master feels the need, he gets to bend me over and take full advantage of me.
I must say, I couldn't be happier.
The post Becoming an anal slave appeared first on Hot Indian Sex Stories | Hindi Sex Stories.