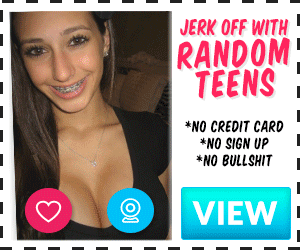 bachy ny chuda ki desi kahani
hello dost mera naam rehan hai.aur main jo kahani sunanay ja raha hoon woh aaj se teen mahinay pehalay ki hai. meri umar 22 saal hai aur main faisalabad main rehta hoon. hamaray mahallay main hi meri khala ka ghar hai aur wahan meri khala aur un ki baiti erum akaili rehti hain. erum ki umar taqreeban 30 saal hai aur ghair shadi shuda hai. erum k do chotay behan aur bhai b thay. magar behan ki lahor shadi ho gai aur bhai landon main hota hai aur wahin shadi kar rakhi hai. ab aata hoon main kahani ki taraf. erum jis ko main erum baji kaha karta tha bohat hi serious kisam ki larki thi. magar us ki figure bohat zabardust thi. 34 size k mammay aur bhari bhari si gaand bohat zabardust lagti thi. main un ki gaand ka fan tha. magar un ki serious tabayyet ki wajah se sub hi un se door rehtay thay. pichlay dino m,ere exam khatam hue to main ne un k ghar regularly jana shuroo kar dya.agar kabhi koi kaam hota to khala mujhe bula b laiti. ek dafa main un k ghar gaya to baji ne kaha k rehan main ne mobile laina hai konsa loon. main ne kaha k aap ko mobile ki kya zaroorat hai aap to sara din ghar par hoti hain. unhon ne kaha k esi lye to laina hai. kabhi fm aur kabhi koi gana sun lya karoon gi aur kabhi kisi ko msg kar dya karoon gi. main ne un ko do teen set batai jin main se ek unhon ne le lya. Jab unhon ne mobile le lya to mujhe b sms karne lagi. Main b un ko reply kar dya karta tha. Phir hamari taraf raat ko dus bajay bijli band hona shuroo ho gai. Isi doran raat ko razai main lait kar hum sms par wapda walon ko bura bhala kena shuroo kar dete. Phir hamari rotine ban gai aur hum dono raat ko 10 bajte hi shuroo ho jate. Kabhi kisi topic par baat karte aur kabhi kisi topic par.
Es tarah hum ek doosre se bohat free ho gai. Ek dafa unhon ne mujh se poocha k tum ne kisi cousine waghera ko set kya ya nahin. Main ne kaha k nahin . main es kaam mein bilcul faarig hoon. Phir esi tarah hum free se free hote gai. Aap ko to pata hai k larkay aur larki free ho jain to nateeja ek hi nikalta hai. Es tarah hum bohat free ho kar baat karne lagay. Ek dafa unhon ne mujh se poocha k tum ko larrkyon main kya acha lagta hai.
Main ne kaha k kuch nahin larrkyon main kya acha lagay ga. Unhon ne kaha nahin batao konsi cheez sab se achi lagti hai. Main ne kaha kya matlab to who boli k acha batao tomhain mujh mein konsi cheez sab se achi lagti hai. Main b samajh gaya k who kya poochna chah rahi hai. Main ne un se kaha k such bataon to unhon ne kaha k haan such batao. Main ne kaha k chalein chorrain aap bura maan jaein gi. To unhon ne kaha k nahin bura maanti tum sach batao. Main ne kaha k mujhe aap ki back bohat achi lagti hai. Unhon ne kaha k lo meri kamar main aisa kya hai acha lagne wala. Main ne kaha k kamar nahin aap k hips bohat ache lagte hain. Bharay bharay se. unhon ne kaha k acha um mujhe in nazron se dekhte ho. Main ne kaha k nahin maine to waisey hi baat kit hi. Main darr gaya tha k kahin bura hi na maan jain.unhon ne kaha k koi baat nahin main abhi tak tumhain bach samajhti thi magar tum to jawan ho gai ho. Main ne kaha k agar aap ko bura laga to sorry. Unhon ne kaha k koi baat nahin. Phir aahista aahista who khud hi mujh se aisi baatein karne lagi. Ek dafa unhon ne mujh se pooch lya k main ne kabhi kisi larrki se sex kya hai.
Main ne kaha k nain to who boli k main ne b nahin kya. Unhon ne poocha k tumhara dil to karta ho ga. Main ne kaha k dil to sub ka karta hai. Unhon ne kaha k haan dil to mera b karta hai. Phir unhon ne kaha k aisi baat karte waqt tumhain kuch hota nahin. Main ne kaha k haan bohat garm ho jata hoon. Unhon ne kaha k main b ho jati hoon. Phir main ne b pooch lya k aap ne kisi k saath sex kya hai. Unhon ne kaha k nahin kabhi koi mila hi nahin. Main ne kaha kaap itni khoob soorat hain aap k saath to koi b kar sakta hai. Unhon ne kaha k shaid main ne hi kisi ko paas nahin aane dya. Main ne kaha k aap to jis ko ishara karein who sex k lye tayyar ho jai ga. Unhon ne kaha k tum karo gay. Main ne kaha k main. Who boli k haan tum . main ne kaha k main to aap se chota hoo. Unhon ne kaha k koi baat nahin . main ne kaha k magar karein gay kase main ne to pehlay kabhi nahin kya. Unhon ne kaha k kya to main ne b nahin. Magar kal ammi kisi ki taraf ja rahi hain aur shaam ko aaien gi. Aagay tumhara kaam hai k kaise sab kuch karte ho.main ne kaha k theek hai main kuch karta hoon. Aglay din main apne ek dost k paas gaya jis ka medical store tha. Main ne us ko sari baat batai. To us ne kaha k jani koi masla hi nahi. Who dukaan k ander gaya aur condom lay aaya aur mujhe de kar bola k yeh kaam karne se pehlay ooper charha laina es se bacha b nahin ho ga aur yeh hain b timing walay. Main condom lay kar seedha un k ghar par gaya aur bell di. Unhon ne hi darwaza khola aur mujhe ander aanay ko kaha.
Main ander chala gay. Who mujhe apnay bed room main lay gain aur kaha k kya bana. Main ne kaha k sab kaam ho gay hai. Phir who mere saath hi bed par baith gain. Humdono kuch dair khamosh baithay rahay. Who soch rahi thi k main shuroo karoon ga aur main soch raha tha k who. Hum don one ek doosre ki taraf dekha aur muskura die. Hum dono bohat nervous thay aur dono k mathay par paseena tha. Who mujh se boli k phir shuroo karo. Main ne kaha k kaise . un hon ne kaha k jaise chaho. Main ne himmat kar k um k hathon ko pakra aur un k bed par lita kar un k ooper aa gay aur un k honton par apnay hont rakh die. Aur un k hont choosne laga. Who b mera saath dene lagi. Main ne apne hathon se un k mummay dabanay shuroo kar die. Who mere neeche pani se nikli machli ki tarh tarrapne lagi. Main ne un ki kameez ooper utha di unhin ne neechay se kala brazier peha hua tha. Who karri hi gai. Aur apni kameez aur bra utaar dya. Un k gol gol mummay mere samnay tha. Main ne un ko phir bed par litaya aur un k mummay choosne laga. Who masti se bhari aawazein nikalne lagi aaah ufffffffffff rehan chooooooooooooooooooooosoooooo aaaaaaaahhhhhhhhhhh haaaaaaaaaan. Main ne un k mummay zhoos raha tha. Phir main ne apne kaprray b utaar die aur un ki shalwaar b utaar di .ufffffffff kya phuddi thi un ki. Ghulabi ghulabi main un ki phuddi aur who mera lun dekh kar hairaan ho rahi thi. Phir main ne un ko bed par litaya aur un ki choot par apnay hont rakh die aur un ki choot chatna shuroo kar di. Jaise jaise main un ki choot chaat raha tha who garm se garm hoti ja rahi thi aur zor zor se chilla rahi thi aaaaaaaaaaaaaaaahhhhhhhhhhhhh ufffffffffffffffffffff aaaaaaaaaaahhhhhhhhh who mera sar pakar kar apni choot ki taraf zor laga rahi thi. Aur phir who garm ho kar choot gai aur sara pani mere moon main chorr dya. Jise main ne pee lya. Who ab thandi ho chuki thi main ne moon upar uthaya to who boli k wah rehan aaj tum ne mujhe bohat maza dia magar sorry tumhara moon kharaab ho gay. Main ne kaha k koi baat nahin ab aap mera lun choos kar hisaab brabar kar dein. Who boli k haan kyon nahi aur mera lun moon mein le kar choosne lagi. Wah kya maza tha. Un k hare k choopay k saath main mazay ki daldal mein ghusa jar aha tha. Unhon ne do teen min mere choopay lagai thay k main b un k moon mein hi chaat gaya aur mere moon se b aaaaaaaaaaaahhhhh ki awaz nikli.
Unhon ne b mera saara paani pi lya Ab hum dono bed par lait gai. Who boli k aaj to maza aa gay main ne kaha abhi to aur maza aai gay jab main aap ki phuddi maaroon ga.
Unhon ne kaha k haan aaj main b sara maza chakhna cahti hoon.phir thorri der baad mera lun phir se khara ho gay main ne kaha k kya khayal hai ab kaam shuroo karein who boli k haan karo. Main ne un ko bed par litaya aur side par parri apni shirt ki pocket se condom nikala aur apnay lun par charrha lya. Yeh daikh kar who muskura di aur boli tum to poora bandobast kar k aai ho. Main ne un ki taangain uthain aur un ki choot par apna lun rakh kar raggarne laga.
Who boli rehan jaldi karo mujh se bardasht nahin ho raha. Mainne un ki phuddi par lun rakh kar zor ka dhakka lagay to mere lun ka topa thorra sa ander gaya magar phir baahar aa gaya . Un ki choot bohay tight thi. Main ne dobara koshish ki aur ek aur dhakka lagay. Ab ki baar mera topa aur thora sa lun ander chala gaya aur unhon ne ek zor ki cheekh mari aaaaaaaaaaaaahhhhhhhhhh rehhhhhhhhhhhhhhhhaaaaaaaaaaan bohat dard ho raha hai. Magar mujhe itna maza aaya k main pagal ho gaya tha aur ek aur zor ka ghassa mara aur mera poora lun ander chala gaya . Who zor se chilla rahi thi rehannnnnnnnnnn desi kahani ruk jao plzzzzzzzzzzzzz. Main ne lun ander hi rakha aur kuch der k lye ruk gay. Jab who kuch normal hui to main aahista aahista ander baahir karne laga. Ab un ko b maza aa raha tha. Aur who b maza laini lagi jab main ne daikha k who normal ho gai hain to main ne speed tez kar di ab who b mazay se aaaaaaaaaah hannnnnnnnnnnnnn yerssssssssssssssssssss karnay lagi. Main ne b speed aur tez kar di. Itni tight choot marte hue mujhe b barra maza aa raha tha. Main zor se ghassay pe ghassa maar raha tha. Who b chilla rahi thi aur tezzzzzzzzzzz rehan aur ttttttttttttteez karo.  desi kahaniAur main ghassay pe ghassa marta raha.woh do teen barr choot chuki thi. Aur ab main b chootne wala tha main ne ghasson ki speed barrha di aye jab mera chootne laga to main ne un k full ander tak kar dya aur mera b kaam ho haya. Main ne apna lun baahir nikala aur condom utaar kar bath room k toilet main phaink dya. Aur waapis aa kar un k saath hi lait gaya . Who meri taraf dekh kar muskurai aur boli main to tumhain bacha hi samjhti rahi magar tum to pooray jaanwar ho. Dekho meri phuddi ka kya hasher kar dya. Unhon ne apni phuddi ki taraf ishaara kya jo ab surkh ho kar ajeeb si lag rahi thi. Main ne kaha k yeh to kuch b nahin jab yeh bacha abhi aap ki gaand mare ga to aap ko pata chalay ga. Who boli kyaaaaa. Nahin main aisa nahin karwaon gi. Wahan se bohat dard ho ga. Aur who jagah b kitni gandi hai. Tum aagay se jitni baar chaaho karo magar peeche se nahin. Main ne kaha k plz karne dein na bas thorri si dard ho gi phir sab set ho jai ga. Waise b mujhe aap ki gaand bohat pasand hai main ne aap ko bataya b tha. Who boli k acha to tum nahin mano gay. Main ne kaha k plz. Unhon ne kaha k theek hai magar aahista aahista karma. Main ne kaha k aap fikar hi na karein. Mera lun abhi khara nahin hua tha. Main ne kaha k pehle ise to khara karein. To unhon ne mera lun moon mein le kar choosna shuroo kar dya . mera lun kuch hi der main khara ho gaya . main ne un ka moon doosri taraf kar k un ko ghori bana dya . un k khoobsoorat aur bharay hur chouterr ab mere saamnay tha. Mera lun ander janay k lye betaab tha. Main ne un ki gaand k sorakh par apna lun rakha aur zor se ghassa mara magar lun ander nahin gaya . un ki gaand bohat tight thi. Main ne saath hi draaz se cream nikaal li aur apna lun par laga li. Who boli k condom use kar laite. Main ne kaha k koi baat nahin yahan se konsa bacha ho jaye ga. Phir main ne un ki gaand k soraakh ka nishana le kar zor se ghassa mara to mera topa ander chala gaya . magar unhon ne itni zor ki cheekh mari k karma hi hill gaya . aaaaaaaaaaaaaaaahhhhhhhh rehan matttttttttttttttttttttt karo yahnnnnnnnnnnnnnn se plzzzzzzzzzzzzzzzzz bohat dard hota hai. Main kuch der k lye ruk gaya aur thori der baad ek aur zor k ghassa mara aur saara lun ander chala gaya .
who boli plzzzzzzzzz rehan aahista karo bohat dard ho raha hai. Magar apni favourite gaand main lun daal kar ab main ruk kaise sakta tha. Main ne full speed par ghassay maarnay shuroo kar dye. Main zor zor se ghassay maar raha tha aur un k choolon ka gosht mujh se takra raha thajis se sharap sharap ki aawazein aa rahin thi jin k saath un ki cheekhein aaaaaaaaaaaaaaahhhhhhhhhh unnnnnnnnnnn oooooooffffffffffffffff aaaaaaaaahhhhhhhhh b shaamil thi. Yeh aawazein sun kar main aur b tez ho raha tha. Who mujhe kasmein aur wastay desi kahani de rahi thi k bas karo magar mujh par ulta hi asar ho raha tha. Main ghassay par ghassay maar raha tha. Phir aahista aahista un ki cheekhein mazay main badalnay lagi. Aur who mazay se chillanay lagi aur tez karo haan aur tez phaar dalo meri gaand ko aur tez karo. Mujhe aur zyada garma charrh rahi thi main ne b speed aur tez kar di. Phir thorri der baad mujhe aisa laga jaise main chootne wala hooon. Main ne ghasson ki speed aur barrha di aur phir un ki gaand k ander tak ja kar ruk gaya aur es k saath hi mere lun ne un ki gaand pani se bhar di. Us k baad main ne apna lun baahir nikala aur bed par lait gaya . hum dono k saans phoolay hue thay. desi kahani Main ne un ki taraf dekha aur muskura dya.
desi kahani Unhon ne mujhe zor se ek dhap maari aur hans kar bolay badmaash kahin k tumhare ander to waaqai ek jaanwar hai. Tum to kehte thay k aahista se karoon ga magar tum ne to meri gaand ka hasher kar dya. Main ne kaha k itni khoobsoorat gaand dekh kar koi b jaanwar ban sakta hai. Waise maza aaya k nahin. Who boli haan itna maza to main ne zindagi bhar nahin lya. Main ne kaha k chalo phir jhagra khatam. Us k baad hum dono nahanay k lye bathroom main chalay gai. Hum dono ikathay nahai us k baad hum ne kahana khaya aur khanay k baad jab who bartan dho rahi thi to mera lun phir se khara ho gaya aur mein ne kitchen mein hi un ko kursi par ek baar phir chod dala. Who din hai aur aaj ka din hum har haftay ek baar zaroor sex kartay hain. Magar who ab b aand barri mushkil se aur kabhi kabhaar marwati hai. Main b zyada baar nahin keta k kahin un ki gaand baar baar marnay se maza hii na khatam ho jaye. Sach kehtay hain ''maza kho deta hair roz roz ka gaand marna'' dosto yeh meri pahli kahani hai agr aap ko achi lagay to main es email id par aap k feedback ka wait karoon ga meri chudai ki desi kahani