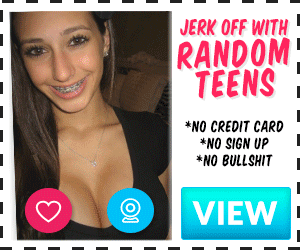 The New Year's party was in full swing. Our company of 5 boys and 5 girls is already quite tipsy. I wanted to take a break and have some fun.
\- Girls, let's play a game. We blindfold you, and you take turns taking a dick in your mouth and guess whose it is – suggested our friend John.
\- John, we played several times. I want novelty, positive, romance, answered Angela.
\- I came up with, but let's do it the other way around, the boys lick and guess whose pussy it is, – Jessica suggested and stared at us with innocent eyes. She was the most advanced in terms of sexu-al games.
\- Why, modern, sexy, positive – said Angela.
\- And so romantic – Megan added.
\- Come on, come on, we haven't played like this yet. It will be very interesting.
Jack and I were a little taken aback by such a frank proposal. In our company, we were the most modest. Of course, we practiced foursome sex with the exchange of partners several times, but in such a large company there is no. The girls were ready to play.
\- Come on, have fun, have fun, we can't refuse lovely ladies, yes, boys, – John asked affirmatively.
Despite some questionable outcries, hops and his inherent courage and thirst for adventure pre-vailed. The girls quickly consulted, found something to blindfold. So that no one would tell, they decided to blindfold everyone at once and put them in a large room on 2 beds. Everyone stripped down to their underwear.
The conditions of the competition were as follows. If the boy guesses whose pussy it is, the girl fulfills his wishes. If not, the boy does. First, we all five sat down on the bed and the girls took off their panties for 3 seconds, showing us their pussies. You can't see much in 3 seconds. Especially all five. But it was fairer and more interesting that way. We decided that each girl would sit down on her face and she had to lick 3 times for 10 seconds. To make the result of the game more accu-rate.
Then the girls took turns sitting on their faces. There were very pleasant and exciting sensations. You lie with your eyes closed, you feel how pussy touches your lips. You start to lick. Here your tongue pushes the folds, passes through the small lips and is already caressing the clitoris. It is one thing to see, and quite another to do it with a tongue at random. It was very unusual and exciting, the imagination completed various erotic pictures.
What can I say, no one guessed the pussy of our girls. Only once did some of the boys guess whose pussy was sitting on their face.
\- Well, boys, fulfill our desires. Not all desires at once, we will stretch it over time. There is still a night ahead – said the most reckless Jessica.
Thus, each of the boys must complete the task of each of the 5 girls. And the girls' sexual fantasies were the coolest.
I have never met such a New Year. It was a very fun and stormy night, full of new experiences and erotic discoveries. I had plenty of boobs, licked pussies and asses, in fact, all five girls. And fucked in a variety of poses. And Jessica even managed to fuck 2 of my friends with a strapon.
Everyone liked it very much. We decided then to repeat such a stormy sexual party.