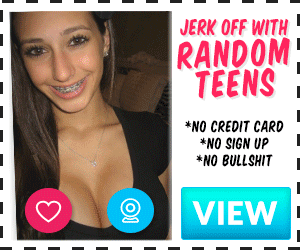 I receive all kinds of sex questions and confessions. And some deserve just a little more attention. Aah… sex. I can't write enough about it. The lust, the overwhelming, the disappointments, the downright weird. The most outrageous experiences, all the sexy news and professional explanations to provocative questions.
For those that never read any of my posts, let me introduce myself, I am a doctor/general practitioner (GP), married, I have a beautiful daughter, and I love… cocks, if you have any questions, feel free to contact me and I will answer any question you have xxx
Hello! I hope everyone reading this is having a wonderful day! Today's post, I am going to discuss my journey into cock rating. I am someone who has been very fortunate to have experienced some amazing cocks in my life. From the normal 4-5" to the massive 11+". To be honest, I enjoyed them all for different reasons. Since a couple of months, many Reddit followers asked me to rate their cock, maybe because of my posts, or because I am a doctor and seen (and tasted 😉 more cocks that the average sex worker. There is a lot to be discussed, where shall I begin?
Cock ratings, it's one of those things I started a couple of months ago that sounded easy to do, I mean, how hard can it be to say what I think about a cock? But men expect more than a number on a 1-10 scale, they want my honest opinion on their cock photo, so how do I give a cock rating? To begin with, Cock ratings are not just about the size of someone's cock, it is more about how men see their own cock in relation to other cocks, and what someone who had a lot of cock's honest think about their cock.
For my cock rating, no part of the cock is left uninspected, from the head/glans, going down to the shaft, exploring the veins, the curve of the shaft, down to the balls. As part of the rating, I tell what his cock would do inside me and what I would enjoy doing to his cock. And before anyone asks, yes most of the time my pussy is dripping from looking at all those cock photos! Needless to say, when I do the cock ratings in the clinic, in between patients, my next male patient is the lucky one to empty his balls inside me. At home, my husband already knows when I have done a cock rating, because afterwards I am hungry for his cock. Since a month or so, my husband looks over my shoulder when I rate a cock, and it really turns him on to see me inspect a cock photo. I learned that the best formula to do an honest cock rating is to multitask. Simple, inspect the cock photo, write down my review and in the meantime suck the cock of my husband. This combination gives me so much more inspiration, besides a mouth full of delicious cum. Who knew that cocks rating could be so much fun.
Most men are looking for an honest rating and it gives them some confidence, mainly because nowadays the internet and porn is flooded with monster cocks that it can be hard for men to know if their cock is normal. Others just want to know if they have a nice cock and if their girlfriend is not lying to them. Sometimes it happens when a woman loves a man, that she accepts him for who he is, even if he has a small cock, but she will never admit that she desires a bigger cock.
In a way you can compare a cock with our boobs, most men like our boobs average size, but some like them bigger. And of course, there are men that like extremely big boobs whilst other like them small. The most important is that the owner of the cock is happy with his own cock and that my cock rating is subjective, nothing more than my own sexual preference based on experience.
Don't forget to read my previous post about: Dick Pics
[https://www.reddit.com/r/sexstories/comments/11h5ch5/ask\_your\_doctor\_dick\_pics/?utm\_source=share&utm\_medium=web2x&context=3](https://www.reddit.com/r/sexstories/comments/11h5ch5/ask_your_doctor_dick_pics/?utm_source=share&utm_medium=web2x&context=3)
Please if you have any questions, confessions, dick ratings or you just need some advice, feel free to contact me and I will answer any question you have xxx