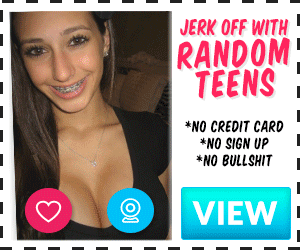 We were in San Francisco, where my Chinese wife was born, for a family reunion. I had booked a hotel room and scored a great deal on a top-floor suite; the reservation agent warned there was day and night construction happening next to the hotel so in addition to the bargain rate she gave us free drinks in the bar and a free meal with wine in the restaurant as extra loyalty thanks because nobody wanted the rooms, preferring those with Bay views away from the noise. The agent didn't know that all that construction activity was ideal for what I had planned for my wife. She had for a long time expressed a sexual attraction to construction workers and one of our roleplaying CNC rapeplay fantasies involved several contractors working at our house surprising her as she slept and having their rough way with her in a gangbang.
"There's something about tool belts and hard hats that gets me hot," she'd confessed. "And the feeling I'm powerless and all these men take me hard as I struggle really makes me cum hard."
We went so far as I purchased a tool belt and hardhat and a fluorescent vest and workpants to make our roleplaying as realistic as it could be with me, her very familiar husband, playing the solitary role.
The reunion done with, family obligations out of the way, we returned to the hotel, enjoyed the dinner, bottle of wine, and finished the evening with cocktails in the bar, after which my Asian wife was flushed, flirty and drunk. Which was my plan; she's small and alcohol hits her fast, and I've often used a few cocktails to socially lubricate her as she can be uptight at first but becomes flirty and wild and willing to do things she normally wouldn't the more she drinks.
As the bar was closing we went up to the room. I could tell my tipsy wife was horny from the look in her eyes and her slurred words and how she reached out to stroke my obvious erection. We kissed in the elevator like teenagers on a first date about to go all the way, and as I reached around and grabbed her tight little ass in my palms she let me slide my hand under her skirt, lifting up the hem, showing off her ass to the security cameras and anyone who entered. Once in the room I ordered her to stand in front of the windows and strip down to her high-heel boots as I lay on the bed and stroked my cock. She started to close the drapes and I told her no, the show's not just for me but for all those construction workers in the building across the way working the night shift, construction workers you fantasize about and cum hard to. She hesitated but her demon drink consumption combined with her construction worker fantasy won out and she strutted her stuff, removing clothes until she was parading naked in stiletto boots in front of the windows for all the hardhats and by now hard cocks to see and enjoy. I too was very horny, and her show and my stroking to it had me close to cumming. I got off the bed and pressed her against the window, kicking apart her legs and felt between her thighs. Putting on a show had obviously been exciting for her (as it was for me and the workers) since she was sopping wet. I entered her pussy from the rear with a single thrust and pounded her to the vibration and sound of the jackhammers. Evoking the memory of our roleplaying CNC rapeplay sessions for her, I held her arms up above her head so that her body was spreadeagled against glass for the men to ogle every inch of my wife as I fucked her for them. Kissing and biting her neck, I was able to see her eyes were open, staring at the men, obviously imagining that they were using her against her will, making our fucking all the more urgent and super-charged by the aphrodisiac of being observed.
Looking over her shoulder to the building under construction, I saw several workers stop to watch our fucking, and through the glass I heard muffled wolf-whistles, cheering and clapping. I came quickly after only a few more thrusts and pulled out of my wife's tight wet pussy releasing a large stream of our cum to trickle down the window glass. My wife turned around to face me and we kissed passionately. I ground my still hard cock into her knowing that her ass was being pressed flat against the glass for all the men to see. There had to be about ten of them altogether watching us. I dropped to my knees and ate her pussy to bring her to orgasm since I'd cum so fast. Her hands grabbed my head and worked it into her cunt, coating my face in our combined juices. Lapping at her clit with my tongue and fingering her pussy with two fingers curved to massage her G-spot caused her to spasm and shake as her release flooded from her. She sank to the floor leaving a smear of sweat and cum on the window.
I looked over at the building and two of the workers were holding up a piece of plywood with the words "Room #?" spray-painted in red. I took my cum-soaked fingers and wrote the number in the mess we had made. They squinted as they deciphered my scribble since the number would appear backwards to them. They spray-painted what they thought it was on the board, and I gave them a thumbs-up and a wave to indicate come on up! They hurried off and I unlatched our door.
My wife was out of it from the effects of too much to drink and a body shaking, leg melting orgasm. I helped her to the bed, keeping her boots on and whispered, your Construction Worker gangbang fantasy is about to come true…
"Hmmmm … that's nice," she mumbled as if falling into a dream.
"No, no, for real," I added but she was already sound asleep. The door to our room opened and not just two but five burly men in full construction gear walked in. Our roleplaying fantasy of her being surprised by a construction workers as she slept and them having their rough CNC gangbang way with her was about to cum true…