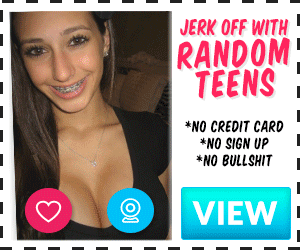 Me and my wife have been together for 7 years and we have had a pretty rocky relationship. I used to be such a self ass hole and treat here like an object. We used to do alot of drugs and i would always fucking rail her so hard for hours. Recently ower relationship has gotten alot better because i became a more romantic and caring husband.
I am a sex addict and when we first started dating i told her that anal sex is a must for me. If we are to date at all she will need to give this to me whenever i ask for it.
For years she would take my dick all the way in her ass, never enjoying it but always willingly obliged. After soon time she grew to resent me for it and it became one of ower many fights.
I thought that i knew how to have anal doing it many times before with other women but they all enjoyed just getting destroyed, my wife is different and it took me a long time to realize that.
We had anal sex last night and i woke up this morning bursting out of my boxers wanting more. I made a deal with my wife that whenever she does something bad she should expect my dick in her tight hole within a week, giving her time to get ready. I also give her some money after to spend only on her self. She had been getting ready all week reading sex stories with anal in them , usually two guys. She does this to get her mind thinking more naturally about it and not be so apprehensive about it because well I really used to hurt her.
So i draw her a bath with her favorite bottle of wine i light candles and put on sexy music to a dull roar. I dime most of the lights and put the baby to sleep. I make the bed and get all the lube vibrators and towels i need.
When she exits the bath she has a towel covering her breasts and her hair up with another. I cant help but be attracted to her and want to just pull her to her knees and throat her right there. Im getting so hard so i say hello gorgeous and ask her to come to the bed snd just lay on her back. She does to and I begin to rub her feet snd engage in small talk because she seems a little nervous. Shes red in the face and i tell her that im here to please her. Forget about me and just focus on everything im doing for you.
I continue to massage her feet snd then move up to her calves snd quads. Im keep the massage expertly between sensual and a good massage. She seems to enjoy this because she throws her head back and moves her hips for me. At this point she is mine i could tell her anything snd she would do it but i move on to massaging her butt and inner thigh ever so slitty rubbing her asshole as i do it. As this point i am also kissing her randomly everywhere and sucking on her nipples bitting them and licking them.
Then i move to eat her out. Im very experienced here and she loves this so much. She humps my face and mones as i play with her tits and roll my fingers on her nipples. I move to licking her asshole occasionally but mostly focus on her pussy. Finger fucking her cunt snd rubbing her g spot as i slowly warm her asshole with circle motions. She probably came several times before i moved on to a full finger in her ass. I take it slow inserting and not moving as i eat her out.
The warm up continued for some time and i just could wait any more, so i pulled out the dildo and put it in her tight pussy. Then i grabbed the vibrator and the lube i started rubbing her clit with the vibe and also filling her ass with lube and my fingers. Soon she was begging me for it so i really lobed up my dick and spooned with her still holding the vibrator and with thee dildo in her pussy. I started asking her if she was ready snd kissing her neck. My dick rubbed her asshole and the tip slid right in. I waited and said when she was ready so could pushh back. After about two minutes she started to fuck my dick with her ass. We started slow but the she got really in to it witch i loved. Then i took over and got in to more standing position and really started to pound her ass. I lasted maby 20 minutes before she was begging me to fill her asshole with my cum. I happily gave her what she wanted and the fucker for another few minutes before i pulled out. My wife went from hating anal to loving it with a little time and attention to her instead of my self.
The post Anal with my wife appeared first on Hot Indian Sex Stories | Hindi Sex Stories.