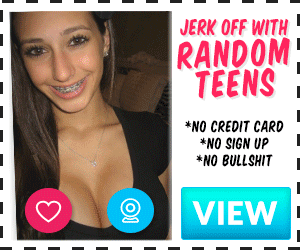 My gf and I had left the bar after a couple drinks but at the time neither of us had a place of our own so we had to result to car sex or buying cheap hotels to have some alone time but I convinced her it was late and there was a high school nearby with a giant park where we can just lay a blanket an no one would see us in the middle of the field. My girl has the fattest ass that looks even tastier in the nice tight skirt she was wearing. As I parked she slipped off her underwear from under her skirt and just threw them in the back seat. We got out to the field, set the blanket and she hiked up her skirt and sat that fat ass on my face while she worked her lips on my cock, swallowing, gagging, spitting, working her tongue around my head, swirling it down my shaft to my balls, then back up again meanwhile she was grinding her other lips into my face, drowning me in pussy. Even tho we laid the blanket down out in the field, cars were still passing by on the street less than 100 yards from us. It only took one pair of headlights to turn slow enough toward that the driver would catch a good glimpse her nice round ass grinding on my face.
As I'm stuffing my face with her pussy. I catch my breathe to ask, "if I asked would you let me eat your ass right now?" Now I'm pretty tipsy, and I've never eaten ass before. And I know she's never had her ass eaten. So I see her lift her head to say
"well are you asking"
"Maybe"
She pauses, I can sense she's debating… "no just finger my ass"
I oblige. She continues swallowing that cock and i (rather awkwardly) position myself to finger her asshole while she continues to grind on my face. She finally releases her lips off my dick and moans out of breath,"just bend me over and stick it in." She gets up and bends over ready to take some dick doggy, I slide it in and she stops me…
"what are you doing?"
I'm confused. I don't understand.
She says "stick it in my ass"
Whoa now at that point we've only done anal maybe… twice. Just took me by surprise. I love it when she acts like a slut.
I'm slide it in that tight asshole nice and slow…. (she's feeling a bit uncomfortable)…I'm stretching out that asshole slowly (now she's grinding her ass back into me a little (she's moaning softly)… pretty soon I'm finding nice even strokes… and it doesn't take long before I'm just pounding that fat tight ass. Even tho it's dark I can still see her ass bouncing off my dick in the moonlight. She's panting…
"oh god, I just wanna scream"
"Let it out"
"Oh god!….Fuck!… Fuck me!…. fuck my little asshole!….."
That sends me over the edge. Doesn't take long after that to shoot my load in her ass. That might've been one of the sluttiest moment my girl ever had.