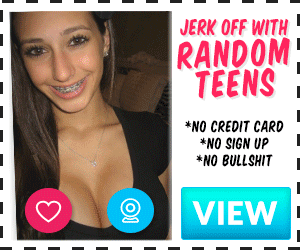 In my late 20s, life was pretty much perfect. I had a gorgeous wife Jane who I had married the previous summer, and we made the exciting decision to move to the south of France.
I had been asked to head up the company's Monaco office, while Jane continued to work as a freelance artist from our apartment in the city.
We always had an amazing sex life, but it went in to overload when we arrived in Monaco that April. Sunny weather always made Jane horny, and the sun never stopped shining. Most days I'd come home to find her laying by the apartment's pool in her skimpy bikini, barely covering her petit breasts. She'd clock me looking down from the balcony and make a big show of turning over on the sun-lounger. She was barely 5'2", and while her tight body had the sort of perky little tits you'd expect, her ass was round and fat, jutting over her athletic thighs. Once she had gotten my attention, she would give me a sly little smile and return to her book. I'd feel myself growing hard, but resist the urge to do anything, knowing that before long she'd find her way to me. And sure enough, by the time I'd come out of the shower and into the bedroom, she'd be waiting.
Sometimes I'd pretend I had a client lunch to go to, and sneak out of the office early to see her. Usually I'd find her painting on the balcony and just sit and admire her for a while. But on more the one occasion, she wasn't on the balcony, or in the living room, or kitchen. I'd hear a faint buzzing from the bedroom, and walk in slowly to find her pleasuring herself on the bed. Watching her arching her back slightly, eyes squeezed shut in ecstasy as gentle moans escaped her soft mouth. She would soon realise I was watching, and then beckon me over to her, spitting on her hand and jerking me off as she made herself orgasm.
With this to come home to every evening, it was a miracle I could concentrate at work. But somehow I managed, and found things were going really well in the new office. Monaco was a fascinating place. While it was nestled within France, it was an international hub, home to people from all over the world. Thankfully for me, it was also mostly English speaking, at least in my office. I had 10 people working in my team, and as the weeks went on, I got to know them all quite well, especially Alice.
Now, I've worked with many beautiful women over the years, and have never really been close to temptation. Sure, some colleagues may have entered my fantasies on a rare occasion, but up until Alice it wasn't something I had ever struggled with. But from Day 1, there was an immediate attraction. Like Jane, she was short and petit, the type I was always drawn to. But where Jane had small breasts that fit comfortably into a b-cup, Alice's breasts were large, and frequently peeking out behind the undone top buttons of her blouse. While Jane's charcoal hair was long and cascading, Alice wore hers in a short strawberry blond bob. She spoke in a deep, sultry tone, and I became far too fond of hearing her caramelised voice. But had it not been for that faithful Friday, exactly a month before my 30th birthday, my relationship with Alice may well have remained professional.
That morning, Jane had left early for yoga, and my morning began as it normally did. After coffee and a typically slow drive to work, I arrived to the office in a good mood. It was made even better with my first sight of Alice. The company ended each week with casual Fridays, so instead of the tight-fitting pencil skirts and cleavage revealing blouses I was accustomed to seeing, she wore a tight cotton tennis dress. The white of the dress contrasted her beautiful tanned legs, which were completely on show. In fact, the dress stopped just below the curve of her ass, which would have taken my full attention had it not been for the push-up bra that had her breasts protruding through the low cut neck of the dress.
"Good morning Rob, you're looking very stylish"
My casual dress amounted to a white linen shirt and loose fitted chinos.
"Don't sound too surprised now Alice" I said playfully "I've got some hidden gems in the wardrobe…not sure I can compete with you though".
She smiled at that, and for a moment I worried she caught me eyeing up her legs.
"I'm sure you'd be able to keep up" she said softly, as a quiet smile spread across her face.
With that, she walked towards her desk and began to work. From my desk I could see all of her, and I found my focus was being drawn there endlessly. She would lean across to share a word with Grace opposite her every now and then, each time providing me with a heavenly glimpse of her breasts, along with the blue lace trim of the bra which escaped the dress. I couldn't focus on my work. My cock was stiff against my chinos all day, and my mind raced with all the things I'd love to do to her.
Bend her over my desk and fuck her from behind.
Crawl under her desk, slide her panties down and eat her pussy.
Undress her in my office and suck on her perfect tits.
I was losing it. "You're just horny" I told myself, "get yourself together". I was just starting to regain my cool, when I heard a knock on the office door.
"Come in" I called.
Walking in with a coffee and a file of papers, Alice flicked her head to fix her bob and began to speak.
"Bad news: I have a mountain of boring documents I need you to sign off on. Good news: I also have coffee to keep you from falling asleep on them"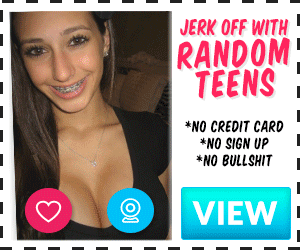 As she went to gently place the coffee on my desk, the manila folder spilled open and the documents went flying everywhere. We shared a look of mock exasperation and Alice burst into laughter.
"Well at least it's Friday" she sang happily.
As I got up to help gather the sheets, I was met with the vision that started it all. Reaching to collect sheets that had found their way towards the door, Alice was bent over with her back to me. I couldn't resist a look. The tight dress had risen so far up her legs that the curve of ass was exposed. So too was the narrow alley of blue lace that ran between her toned thighs.
It had only been a moment, but I felt myself stiffen once again. I was already on my way out towards her and now panicked. My erection poked out clearly in my chinos. Before I got a chance to return to my seat she turned quickly in my direction.
"Now, make sure not to drop these, ok?
Becuase I'm n…" she trailed off, and I saw her beautiful hazelnut eyes quickly dart upwards to meet mine.