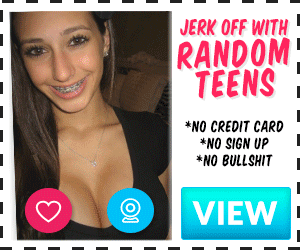 I'm currently in a stand-up comedy class where we have been assigned to tell a personal story in under 5 minutes. Although this happened several years ago, I figured you all would enjoy hearing this:
About a month into my junior year of college, my then-girlfriend of about a year at the time and I decided that we both wanted have sex for the first time now that we were both finally away at school (we both transferred from community college – me one semester before her). Since we were attending different universities and I was the only one with a car, I decided to book a hotel for the weekend so we could have more privacy. My 2002 Honda Accord had always been pretty reliable, but I wasn't prepared for the brake light to pop up on my dash 2 hours and 58 minutes into my 3 hour drive even though I knew my brakes had been a little squeaky during that summer.
After learning how to refill brake fluid, everything seemed fine from checking into the hotel to our planned dinner and movie. Unfortunately, I needed to add brake fluid again after our movie just as we were about to go to our hotel room and release all of our built-up tension.
When we made it up to our room, I knew she was nervous about doing the deed, but I wasn't expecting her to not say something about the piercing smell of brake fluid coming from my hands. I excused myself to vigorously wash my hands, but the smell stayed no matter how long I applied soap for. At a certain point, I realized my situation wasn't going to get any better and that I would have to just power through. I knew I had applied more than enough soap that I could at least put on a condom when necessary without any risks for either one of us. When I came out from the bathroom, I decided to take control of the entire situation by setting the pace as we kissed and pushed her to turbo charge with her hands while I used mine to engage her body in places that couldn't be harmed by glycol. Honestly, I was a bit relieved I had an excuse to not be performing "Ash Wednesday" down there on her. Once it was clear that we were both ready for sex, I stayed dominant the entire time, partially because that's what seemed to be best for us in that moment and partially so I could keep my hands as far from our faces for as much time as possible. I focused on her wellbeing as much as I could, but I kept asking myself if *this* was actually going to be my second biggest worry during my first time. The whole experience ended very well for both of us, and she said afterwards that she didn't notice the smell coming from my hands until I said something and was wondering why I had been washing my hands for so long.
The next day, we found out my car was not safe enough to make the 3 hour drive back to my school. So, the person who I was least comfortable talking to about what my girlfriend and I finally did decided to made a very long drive to pick me up and drive me back to my school – my mom. Her and I ended up needing to make a special trip to pick up my car a few weeks later. In all the time I had that car, I never had anything else light up on the dashboard.