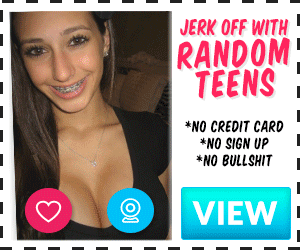 I start by saying as fun as she was, I did something with her I vowed never to do, and that's bring it into my own house.
At this point in my was 38 I've been married over 15 years and sex happens about once a year. Not justifying what happens, just a little background. I was military stationed in socal. All the Latina hotties running around really turned my head. Responding to a whisper one day, I started a conversation that led to coffee dates with a very hot 20 y/o latina, petite, and sexy. We met up frequently at a park and began kissing and making out. One day she looked up at me and said you look like a guy that knows what he wants as pulled out my cock and grabbed her head. Instinctively she shenipened her mouth and swallowed my meat. She gripped it with her hand a milked my cock. She popped it out and waived it in her face smiling. "This is fucking huge" she said. She joyfully slapped her face with it. Then proceeded to give me the best blowjob of my life swallowing every drop. Enthusiastically proud of the job she just accomplished. She stood up and we kisses then her phone buzzed. "My boyfriend…I have to go". "Not yet" I said, as i pulled her close and shove my hand down the front of her leggings. Smooth bald pussy with a swollen clit. I rubbed her clit until she came. She gripped my arm to stay up as her legs shook. "Holy fuck" she whimpered as she bit my shoulder. I kept working her clit prolonging the orgasm. She moaned into my shoulder, grinding her pussy on my hand. I finally stopped as she stumbled back into the bench. Catching her breath and gaining her legs again. Soon she was off to her car, soon after she was gone, I got text. It was a pic of her lovely bare ass.
We had pretty thick sexual banter back and forth the next couple days. She said she had a really hot dream where i fucked her in my bed. The next time we met, I allowed her to follow me home. A week later at 4am I got got a text.
"My boyfriend just left, you should come over." I replied with "my wife is at work, YOU should come over." Ten minutes later I got "on the way…"
I waited outside. When she arrived I led her around back, through the sliding glass door, then down the narrow hall to the master bedroom. I threw her on the bed and pulled her so her head was hanging off the bed. She was still clothed and smiled an upside smile as I dropped my shorts and pushed my cock onto her mouth. As her.mouth was occupied with my cock I pulled her leggings off and pulled her shirt up exposing her braless boobs, very erect nipples. My cock was rock hard now and i slapped her pussy. I began to fuck her face. She struggled to take my length and gagged a lot. Her eyes watered as I kept shoving my meat into her face. I was working her clit and soon she came. I was bored of her face and pushed her back up so she was face down ass up. I pounded her pussy from behind and couldn't help myself from sliding my thumb into her asshole. Soon my big white cock had her creaming to another orgasm. I gripped her hips and began fuckong her harder. And soon I erupted deep inside her a massive load cum. Pulse after pulse I filled her tiny pussy up with my cum. I made sure she put her panties on with put losing a drop, and after she was dressed, I led her out of the house and to her car. She sent me a pic when she got home of my cum covering her pussy and her panties that were now pulled down.