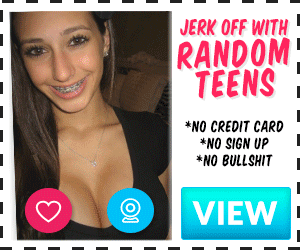 Here's a fun little story from back when I \[21 at the time\] was dating my second boyfriend, James. We'd been together for about a year before he took a semester out of state in Nashville. The distance meant that we were always starving for each other, so whenever we got together, we were quick to jump into some fun. It was during that semester that I lost my virginity to him in his rinky dink apartment in Nashville, but we'll save that story for another time. Right now, I want to tell you about when I picked him up at the airport one day to take him back to my place for the weekend.
We had nothing specific planned. In my head, I expected we'd kiss at the airport, probably hug for a long time, then catch up on the drive home, and finally have sex once we were safely back on my bed. It started off as expected, but things quickly changed once we were in my car. He wanted to drive, so I popped over to the passenger seat, and my body just kind of went into automatic – I started stripping everything off. I was too horny to think. This was the middle of the day, mind you, so there really wasn't much privacy in my little Corolla, but I just stopped caring about that sort of thing. Naturally, the sight of my breasts after so much time apart was irresistible to James, so he reached over and groped me as we navigated the highway to my place. It wasn't long before I noticed the tent he was pitching and freed his petrified pecker. James isn't particularly well-endowed, but when you're cock-starved, the only thing that matters is that it's hard. At that moment, it was the tastiest morsel I could have asked for.
I was just about to lean over the center console when a thought gave me pause. "I'm not going to finish you off, okay? I want to have sex the second we get home." He agreed, and I proceeded to wrap my lips and tongue warmly around his member. Fuck, I almost couldn't bear the intensifying sensitivity in my dripping pussy. It took tremendous restraint to not climb over and just fuck him right then and there and likely kill us both in a fiery crash. Schluck, schluck, schluck. He was dripping precum like crazy, and the taste drove me into a frenzy. "I'm close," he uttered. "But don't stop. Please. I swear I'll fuck you the second we're there." A little voice in my head urged me to zip him up, to not risk losing the chance of a proper fucking, but I was too drugged up with sex-brain to quit sucking even if I wanted. I felt him swell in my mouth and begin to throb rapidly, and a second later, hot jizz was shooting down my throat. I didn't want it to be over. I just kept sucking, and he managed to stay fully erect, but the post-orgasm sensitivity was too much for him. He pushed my head off his cock while I tried my best to maintain suction until a delightful little pop signaled my vacuum seal on his member had been broken.
Ten minutes later, we were racing into my apartment, leaving a trail of clothes from the front door to my bed. True to his word, he fucked me with all the stamina of fully revived cock until I was satiated. It may have even played into my favor that I'd just sucked him off because James isn't usually a guy who lasts over two or three minutes, but that day, I'll give him credit for a job well done.