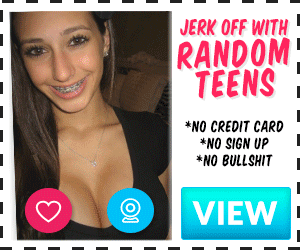 Ya know, fifty years ago if you were to tell somebody "hey guess what? Monsters are real!" they'd call ya a fucking idiot and roll their eyes. Well, those fuckers would be shiting their pants if they saw what the world's like now!
In 1971 myths and legends came to bite us in the ass, sometimes literally. Ya see every legend has a little bit of truth, some more than others. All of a sudden the monsters and boogy-men that haunted our dreams decided it was their time to shine. We only fought back 'cause we didn't understand just how weak we were compare to them.
There was a very small loss of life. The "Beasties" didn't want to hurt anybody, they just wanted to be charge for once, and we had no choice but to step aside and let them. After awhile we learned about our new roommates and their ruling class.
The "Beasties" operate on a caste system, and the Vampires are on top. I know it's cliche that a Vampire would be in charge but they're actually damn good leaders.
At first we thought our pale overloards were going to turn us into livestock, but we were pleasantly surprised to learn that they actually needed us, the male population anyway. Apparently pretty much all male Vampires were wiped out by some virus that only effected the male Vampire gene. There were only a thousand or so Vampires left compared to the few hundred thousand that used to be around.
At first we didn't think we could help at all but apparently Humans and Vampires are close enough genetically that we can cross breed, but only a few men are good enough candidates for the job. Ya see, apparently there are only a small number of men who are genetically able to knock up a Vamp, and apparently I'm one of them.
There I was in the doctor's office, 18 years old and scared out of my fucking mind. I was an orphan so I didn't exactly have a parent to hold my hand while I waited for the test to come back. In walks the doctor, (a female Saytr with way too much cleavage showing) holding a clip board with the results. "Well, looks like you're Vampire compatible, congratulations! Not many men make the cut. Your name and genetic profile will be submitted to the V.R.C and you'll be contacted when you're chosen. Have a lovely day!". *Sigh* the V.R.C ( the Vampire Reproduction Councile) are basically the powers at be who choose which Vamp gets ya forever. Ya see I got no problem with Vamps, but I'm not a huge fan of the whole breeding situation.
Basically every Vampire still alive has been for at least 500 years, and are lonely as hell. In a perfect world you get chosen, knock the Vamp up and leave, BUT NO! You become a house husband and have to spend the rest of your life with the pale bitch. Some Vamps let their men go after they get pregnant but even to get up to that point can be more than a year considering how difficult it is to actually get a Vampire pregnant. They taught us this shit in sex-ed and apparently if you fuck multiple times a day every day it can still take close to two years for some Vamps to get pregnant. Vamps don't ovulate often so you got to put in the work.
Alot of guys like the arrangement. They get taken care of, get to fuck a beautiful women, and have a "rewarding" relationship. If that's your thing than more power to ya but I am not made for clingy relationships, and Vamps are as clingy as you get. But, avoiding it isn't exactly a choice best for my health so I guess I'm stuck between a rock and a hard place.
Four days later I got the call. "Hello Eric Morris. I'm a representative with the V.R.C calling to inform you that you have been selected by Vampire Duchess Elena Harrow to be her mate. Your flight to her California estate is scheduled tomorrow at noon. Duchess Harrow will send a vehicle for you once you land. Thank you and have a nice day!" Well, I guess I belong to a Duchess now apparently.
I could barely breath during the flight I was so nervous. My nerves didn't go away as I was grabbing my stuff from baggage claim. Finally I found my ride. A pale woman in a black drivers uniform that covered her whole body except for her face, which was wearing dark sunglasses. "Mr. Morris?" The Vamp asked me as I walked up to her. "Yeah" I answered kinda rudely and the vamp nodded and led me outside. Parked out front was a large, dark limousine with windows so black it would've been illegal under any other circumstances.
The driver opened the door and gestured me inside. Knowing she would probably throw my ass in there anyway I stepped inside and the door latched shut. "You must be Eric" I was scared shitless as I turned to the source of the voice. Sitting across from me was a rather large Vamp, her snow white hair cascading onto her porcelain pale shoulders. "He..hello my lady" I said dumbly, trying to find the proper way to greet this huge, curvy, goddess of a woman.
"Oh, the formality isn't necessary. You don't have to charm the pants off me" she giggled in a tone that made my member twitch. "Call me Elena, please. Or Mistress if you want to get kinky. That title always makes me drip" she said biting her lip. I could feel how red my face was. It was embarrassing how nervous and aroused this bitch was making me feel. "Aw, you're adorable when you blush. Turns me on if I'm being honest" Elena said as she reached towards me and set her large, warm hand on my thigh. I gulped as I tried to hide my already hard cock. She giggled again "don't worry. I'm not going to ravage you in here. I've waited 500 years, I can wait fifteen minutes" she smiled warmly, her fangs becoming slightly visible.
15 minutes felt like a fucking century as we finally arrived at her estate. More of a castle then a house, the driver got out with a very large umbrella and handed it to the Duchess. She took the umbrella in hand as all 7 feet of her curvy and well muscled body came into full view. I got out last and as I stood Elena offered her hand for me to hold. With the fear of being turned into a meal I grabbed her hand as we walked towards the entrance to the manor.
We entered the manor, and I was speechless. Every surface was gilded in gold and silver and the black marble floor sparkled in the light. "Let me show you to our room" Elena grinned and without warning she picked me up in her arms and carried me up the stairs to the master bedroom.
Elena opend the door with one arm and gently set me on the black silk sheets of the large bed. Elena closed the door behind her and turned back to me with a lustful grin. "I went through a hundred different profiles looking for the right man, but none of them were good enough. Then I saw you. Everything about you called to me, I just had to have you. Just your picture made my pussy ache" Elena was stripping as she got closer to the bed. Her tits bounced as she swayed towards me. The snow white landing strip above her dripping snatch drew my attention right away.
Elena climbed onto the bed and before I could blink my clothes were shredded in a pile on the ground. "You won't be needing those tonight" she bit her lip sexily as she straddled me, her aching pussy inches above my throbbing cock. "I want you to beg for it" she cooed. "What?" I asked, confused with horniness. "Beg..for..it. Beg me to ride your dick till you shoot your hot fucking load inside my tight little hole. Now, beg" I don't know if it was the horniness or some Vamp trick but I wanted, no, needed to be inside her. So I did the last thing I ever thought I would do, and begged. "Fuck me…please" as soon as the words left my lips she dropped onto my cock and got to work.
"Oh, it's been too long since I've had a proper fucking!" Elena moaned as she rode me like a fucking animal. She shoved my face into her tits and my hands sqeezed her thick ass as she pounded my cock into her. I was by no means a virgin but this bitch put all the others to shame. "Holy fuck!" I moaned. Elena grinned with a smile of lustful hunger. "I'm just getting started" and suddenly she lifted my legs onto her shoulders, my cock still inside her as she fucked me.
"Its so good, dont stop!" I was as close to heaven as you could possibly get. "You like that? You like your dick inside my tight pussy?" Elena pounded away, both of our orgasms fast approaching. "Elena…Elena I'm gonna cum!" I yelled. "Me too baby! Let it out. Shoot that hot load deep in my fucking pussy!" We both shook as I came, her legs shaking from an orgasm 500 years in the making.
We laid on the bed, my head resting on her tits as some of my cum dripped from her still wet pussy. As hard as it is to admit, I think I might like it here after all.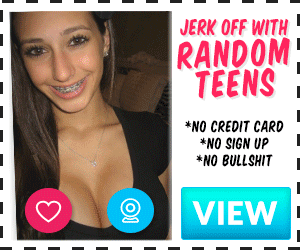 This was super fun to write! Let me know if you want more.
The post A world of monsters and men (a female Vampire x Human male story) appeared first on Hot Indian Sex Stories | Hindi Sex Stories.