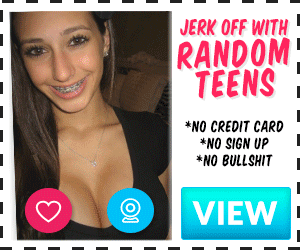 This is the final part of my first orgy story, the rest is on my profile xx
For context, I'm a trans man, I've had top surgery, I've been on testosterone injections for a few years but I still have a pussy.
As my caretaker, the stranger who had initiated it all, lay next to me, I shut my eyes. By this point, I was in absolute bliss and was just happy to lay there and be played with a bit. I started touching my little T cock, spreading my legs so everyone could get a nice view. I kept my eyes closed as more hands took over touching my hips and pussy. I was being rubbed by complete strangers, and exposed to even more.
I opened my eyes as more pleasure overtook me, and in the purple haze of light that lit the room, I could see that more people had joined us once again. Specifically a trans woman, who was on all fours to my left and being fucked roughly by a man behind her. She was being encouraged to touch my little dick by my caretaker and she happily took the invite as they both started touching me. I locked eyes with her as we both started being used and I sat up and leaned into her further. She put her lips near mine as we started kissing passionately.
I spread my legs further and my caretaker told me how exposed I was for everyone right now, as a fresh new group of men stood around us jerking their cocks. A familiar face came to the front and sat down on the padded platform with us, a man who I had met in the sauna section earlier and talked with about the place. He was jerking off at my wet little pussy, watching with interest but also a little bit of confusion as he realized I was trans. My caretaker offered my hole to him but he declined, more than happy to watch and jerk himself off as I got played with.
As the trans girl got more involved with pleasuring me, we locked eyes and shared a gaze, the two of us engaged in a beautiful moment of pleasure and sexual freedom. A man put his dick in her face to suck, but she turned him down, only to go straight back to kissing me again. I played with her nipples as she moaned from being fucked. Eventually I had moved so I was underneath her, and she slowly began moving down to suck my little T cock. As she did, the man looking for a blow job returned, and as her lips met my cock, I took the man's cock in my mouth.
My caretaker was still beside me every step of the way, telling me what a good little slut I was being by pleasuring all these people with my body. The woman sucked the life out of me, almost as if she was trying to make me pass out. I did what I could to suck the man off, but I was a moaning wet little mess by this point and after a while he pulled away to watch. As I watched the woman come up for air, she kissed me again, looked me in the eyes and asked if she could fuck me. I said I was hoping she would say that.
She stood up and grabbed a condom and put it on before she climbed on top of me. The man who stood behind her helped guide her dick into my hole and we started sensually touching and holding one another as soon as it was in. The lace of the corset she was wearing felt soft on my skin, and I brushed her long, dark curly hair out of the way to kiss her neck. The entire room faded away and for a moment, it was just us, gazing into one another's eyes and giving into pure lust and pleasure. The men around us touched and played with us, but to me and her, we were connected.
She pulled off me after a while, apologizing for not being hard enough and I told her that was one of the hottest things I have ever been involved in. She went back to sucking me off and eating me out as I screamed and twitched beneath her. My caretaker by this point was still taking care of me, telling me how good I was and how good I must feel right now. The woman started getting fucked again by another man.
By this point, my soul had left my body and I felt like nothing could hold me down. I felt so powerful and drunk on the eroticism of the whole night. I stood up off the bed as everyone started to clear out of the room. The trans woman and I briefly talked about our different experiences being on hormones, how hers made her libido go down and how mine shot it through the roof. I kissed her on the shoulder as thanks before going to the showers, feeling a new kind of confident.
I turned on the water, soaped up and started cleaning my thoroughly fucked body before I was met by two men, both showering beside me. One was my caretaker, the other was the man who was fucking the trans woman.
He pointed at my junk and asked if I had gotten it removed. He meant my cock. I laughed and said no, I was born female and transitioned to make a few years ago. I showed him my chest scars and he was shocked. He said he didn't know it worked the other way. I responded and said we're out there, alright!
The three of us laughed and joked around for a bit, and I mentioned it was my first time at an adult sauna. My caretaker was absolutely shocked by this and mentioned what a big night I had had. I thanked him for his assistance and said goodbye to both of them to go get dressed.
At the bar, I saw the trans woman again, and thanked her, as well as mentioning what extraordinary circumstances to have met in. And with that, I left the adult sauna, most definitely not for the final time.
Thanks for reading, let me know your thoughts! DMs are open to anyone 😉